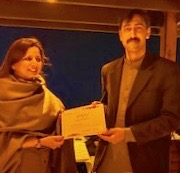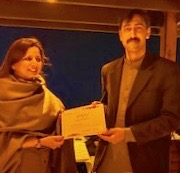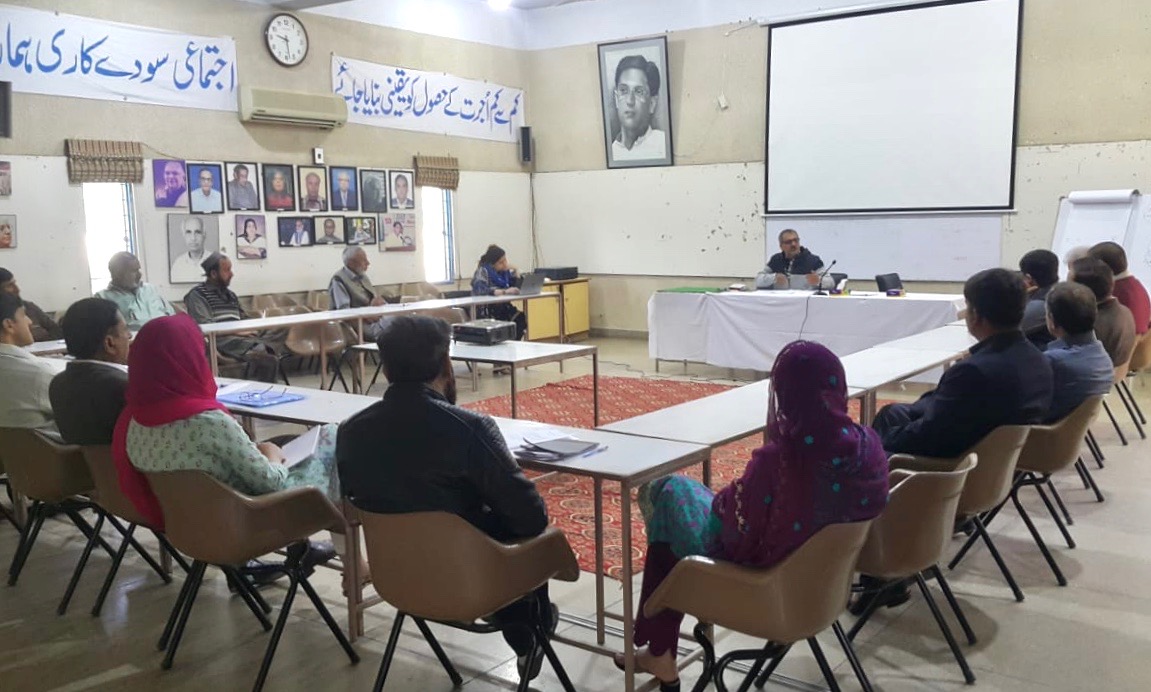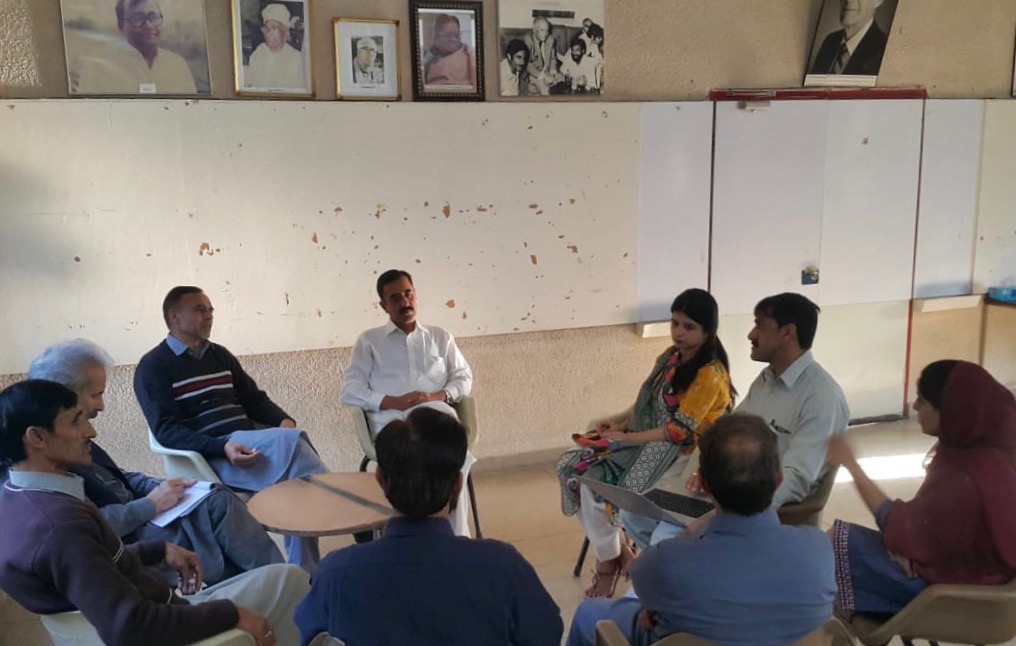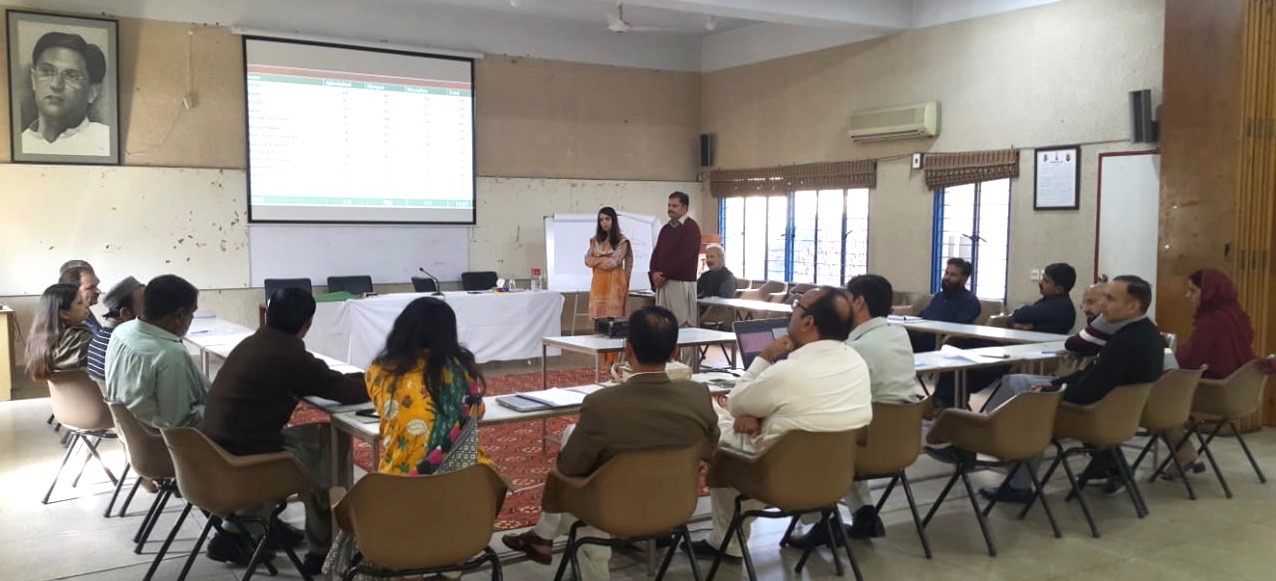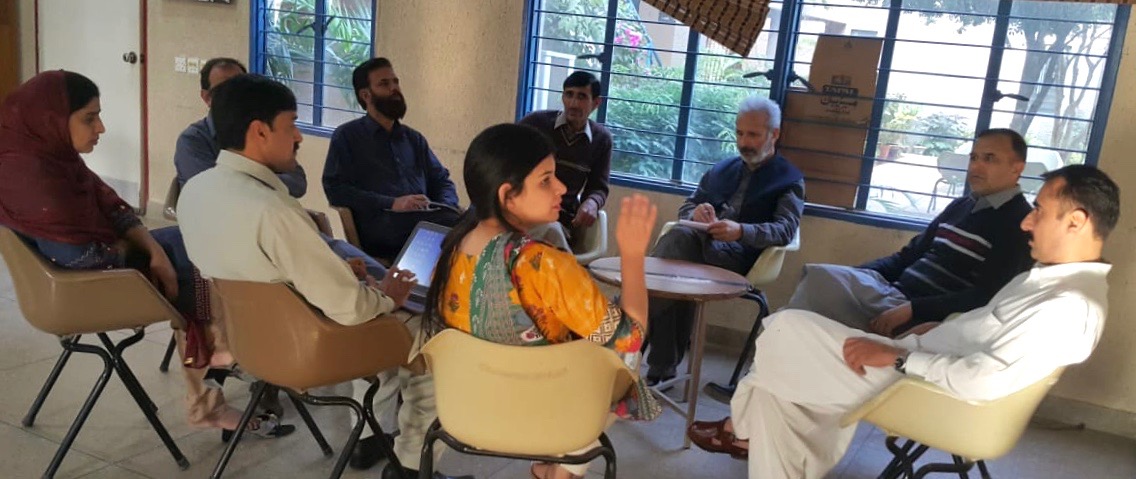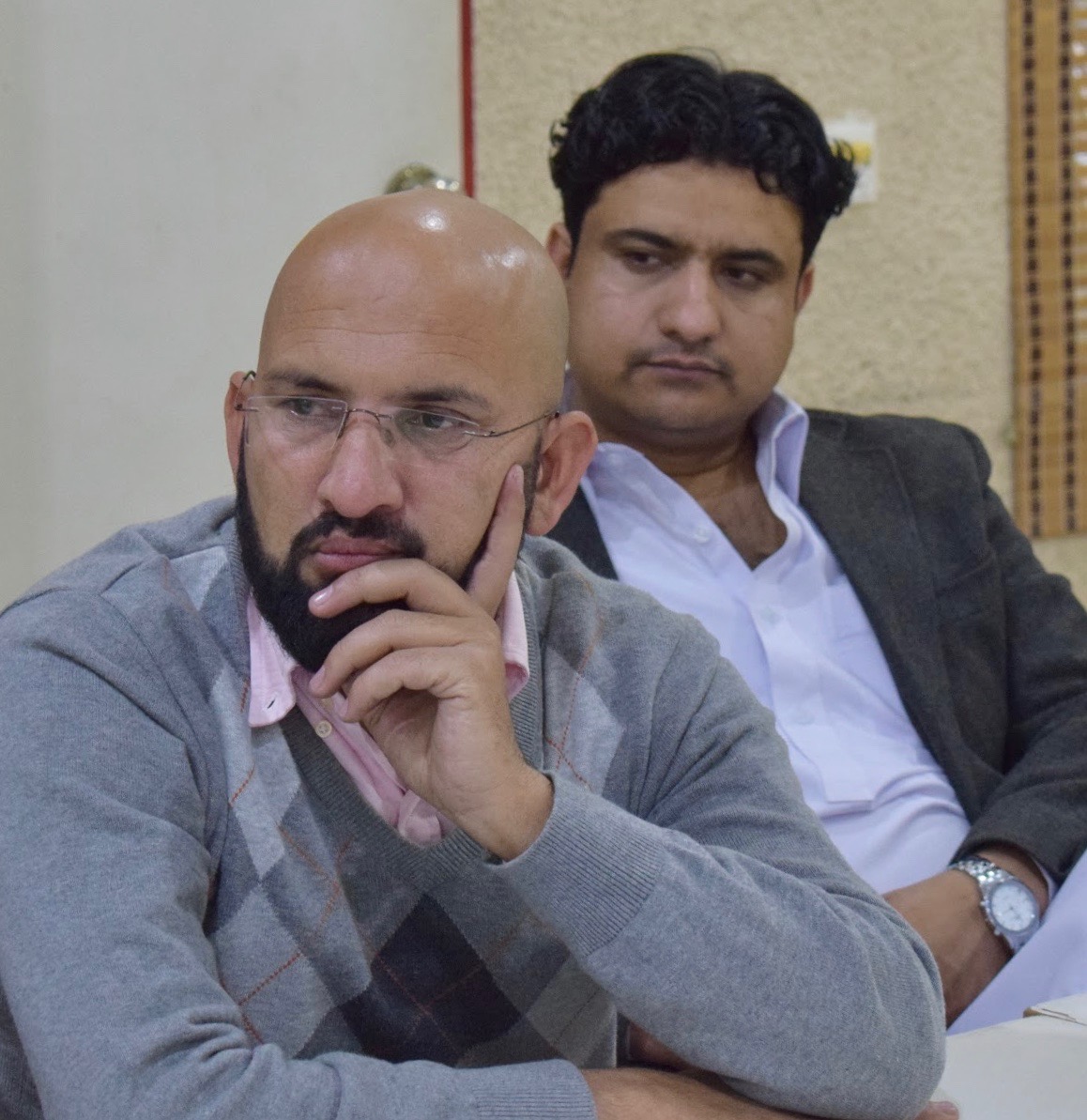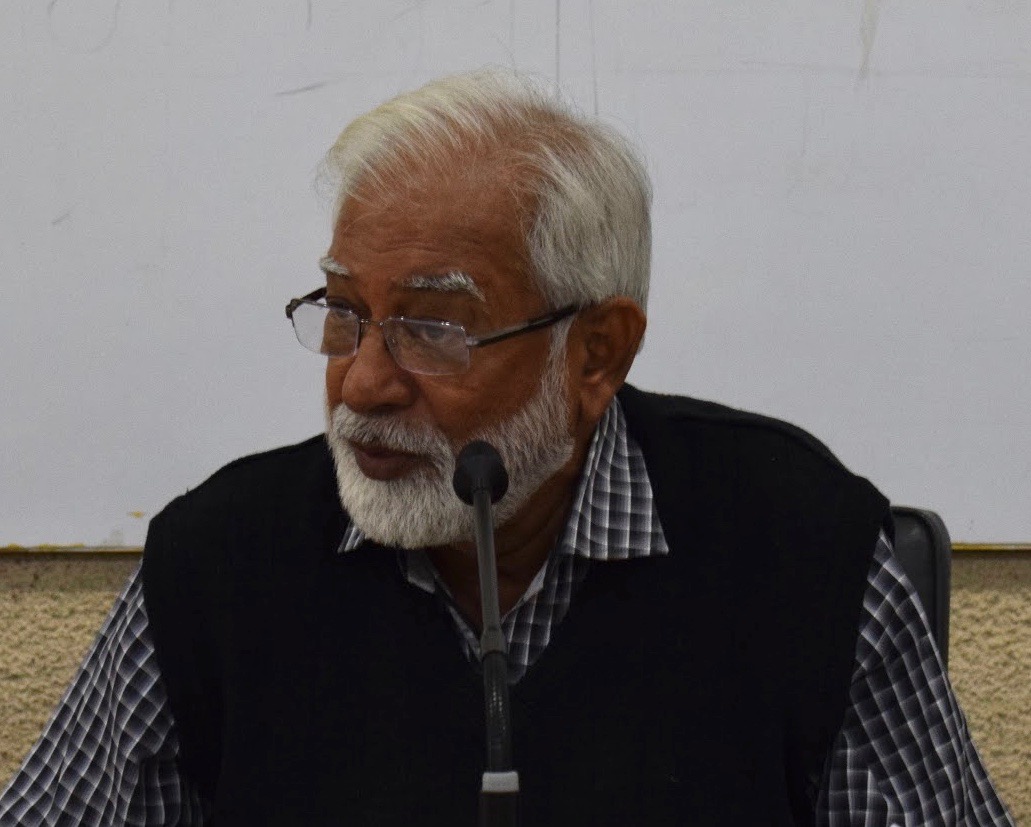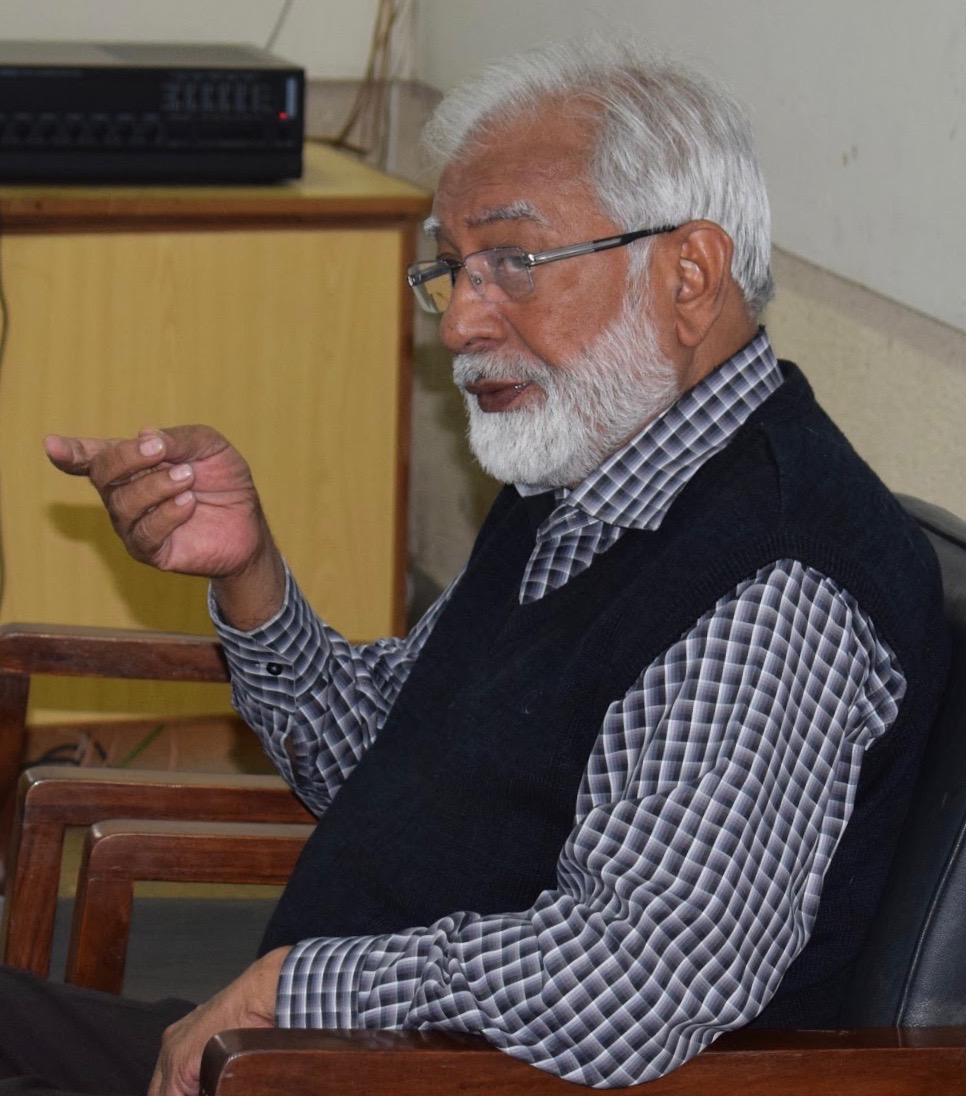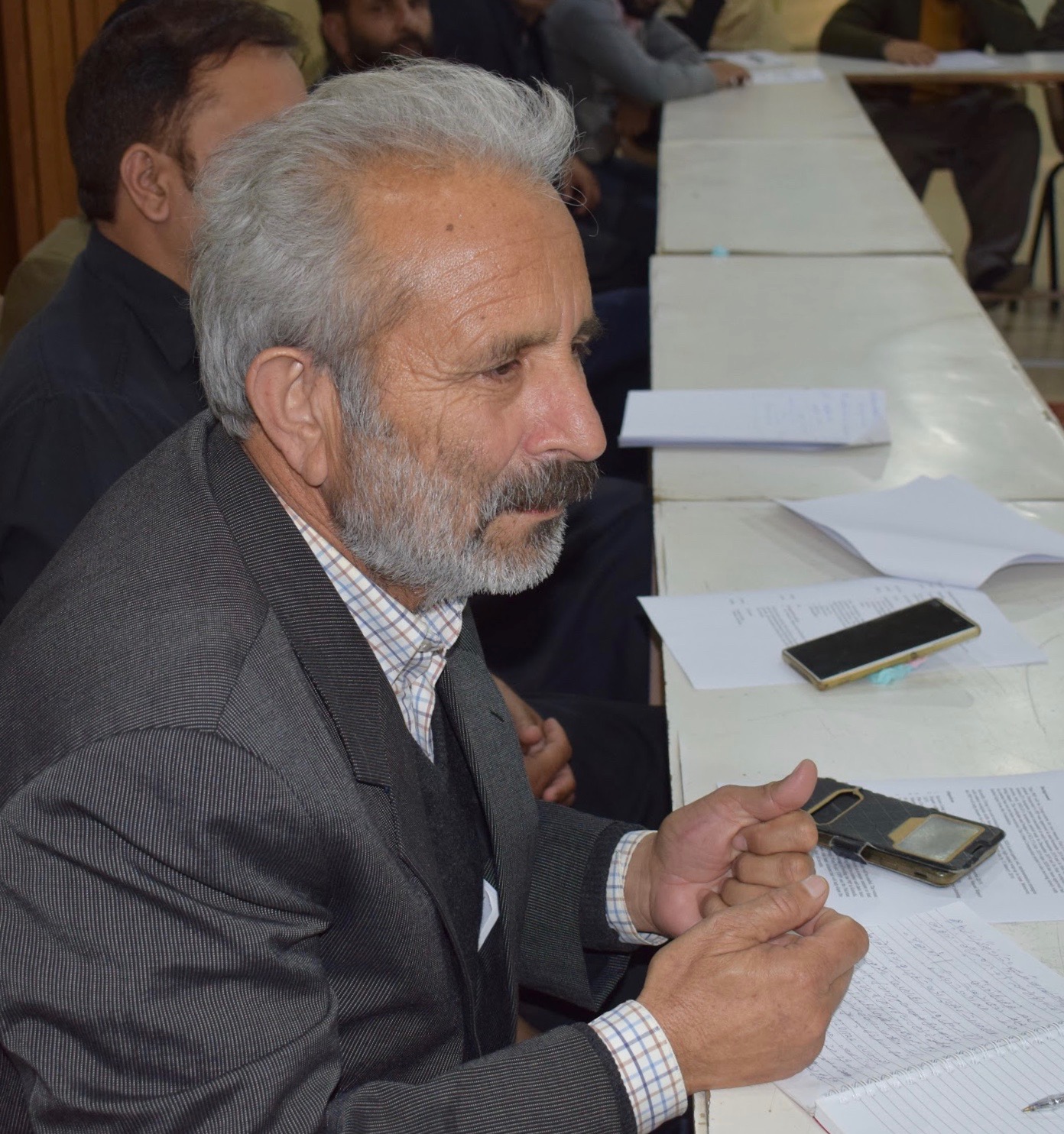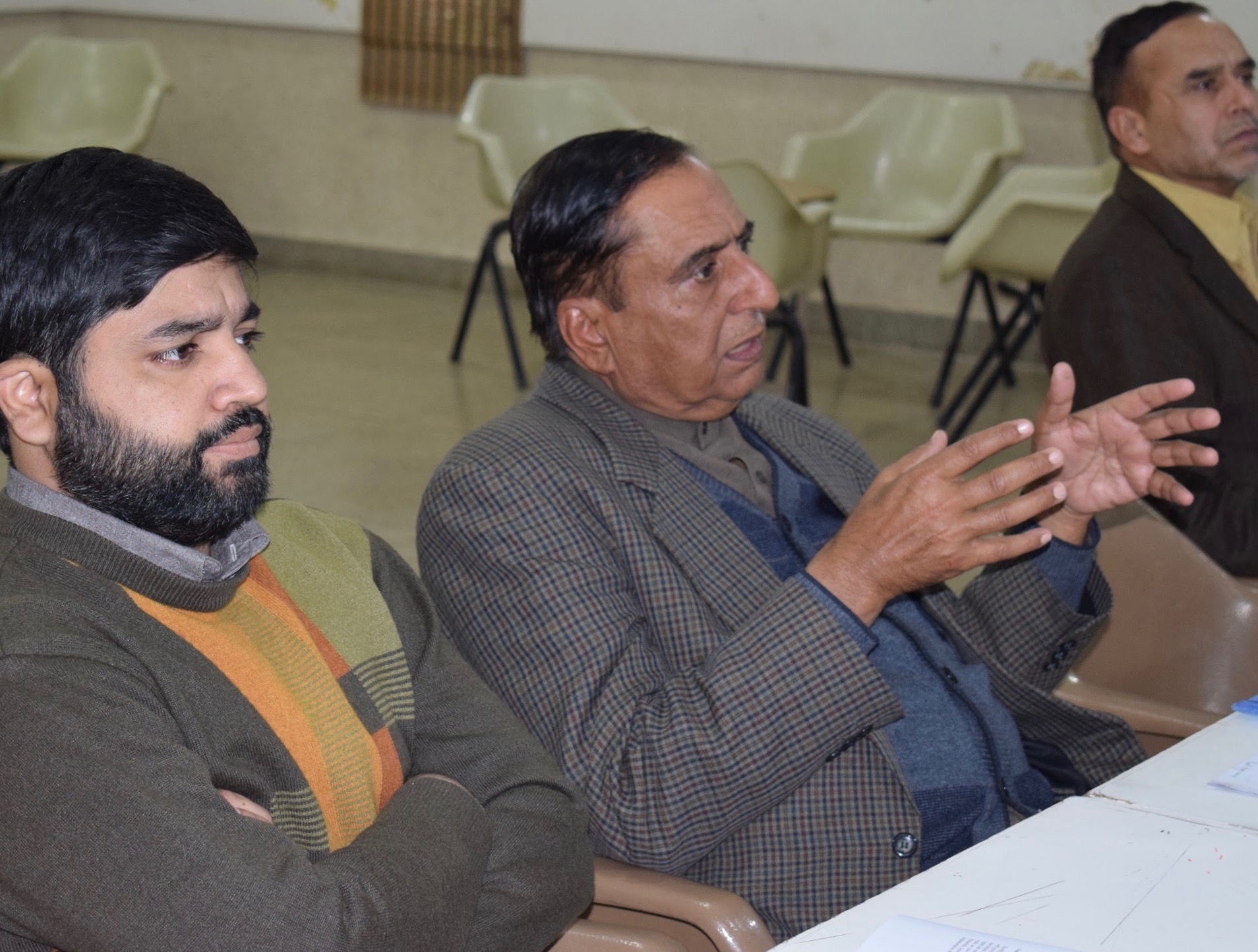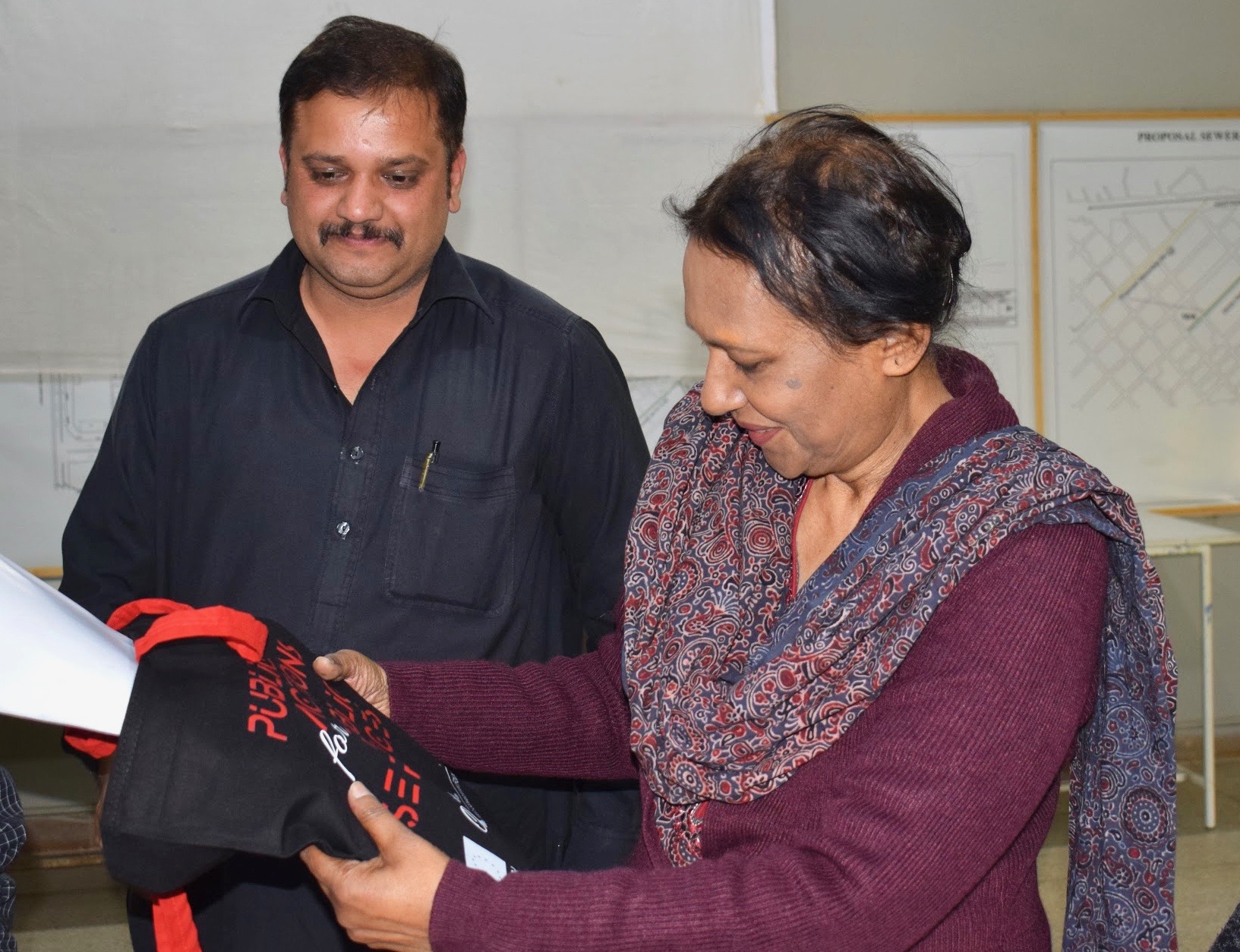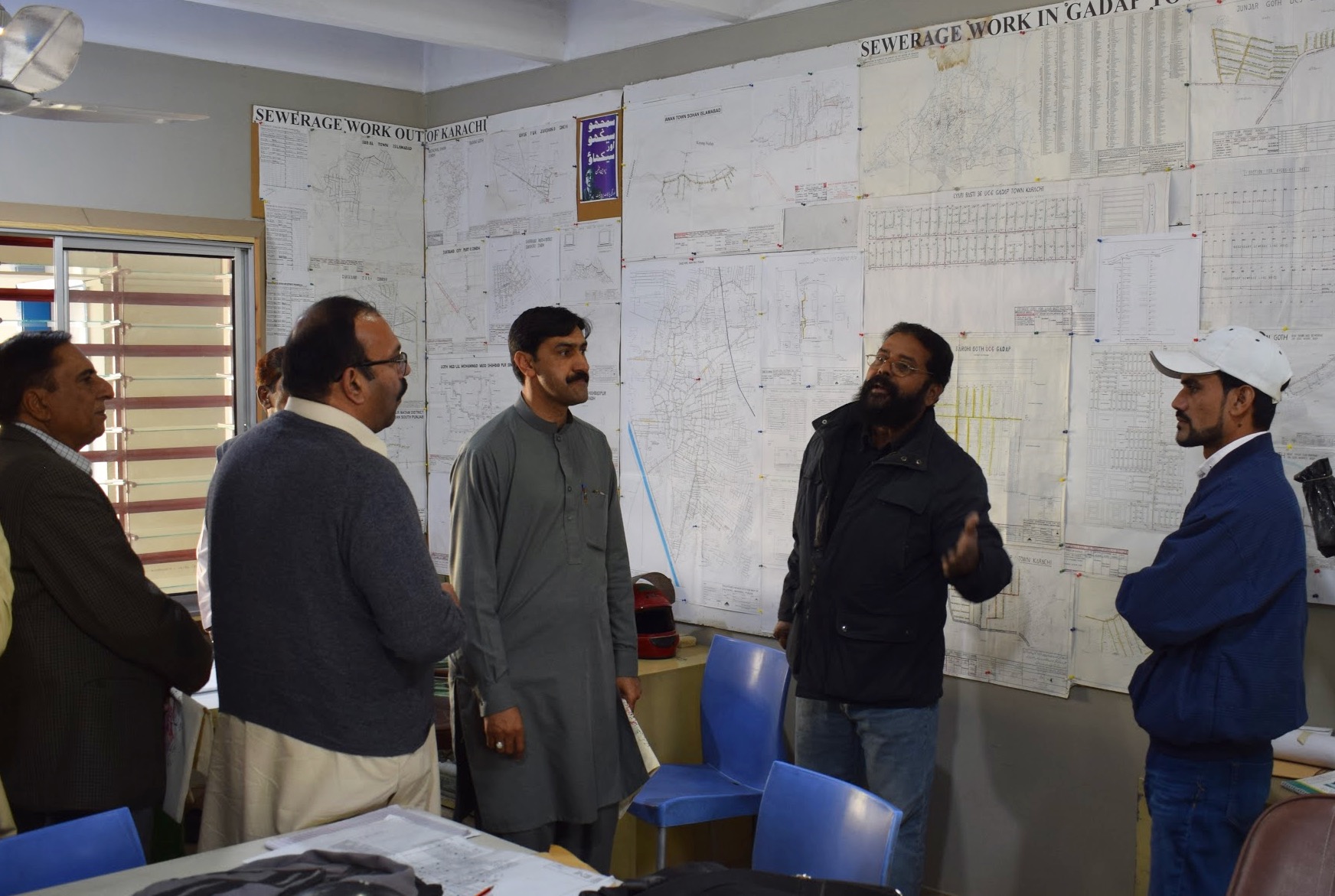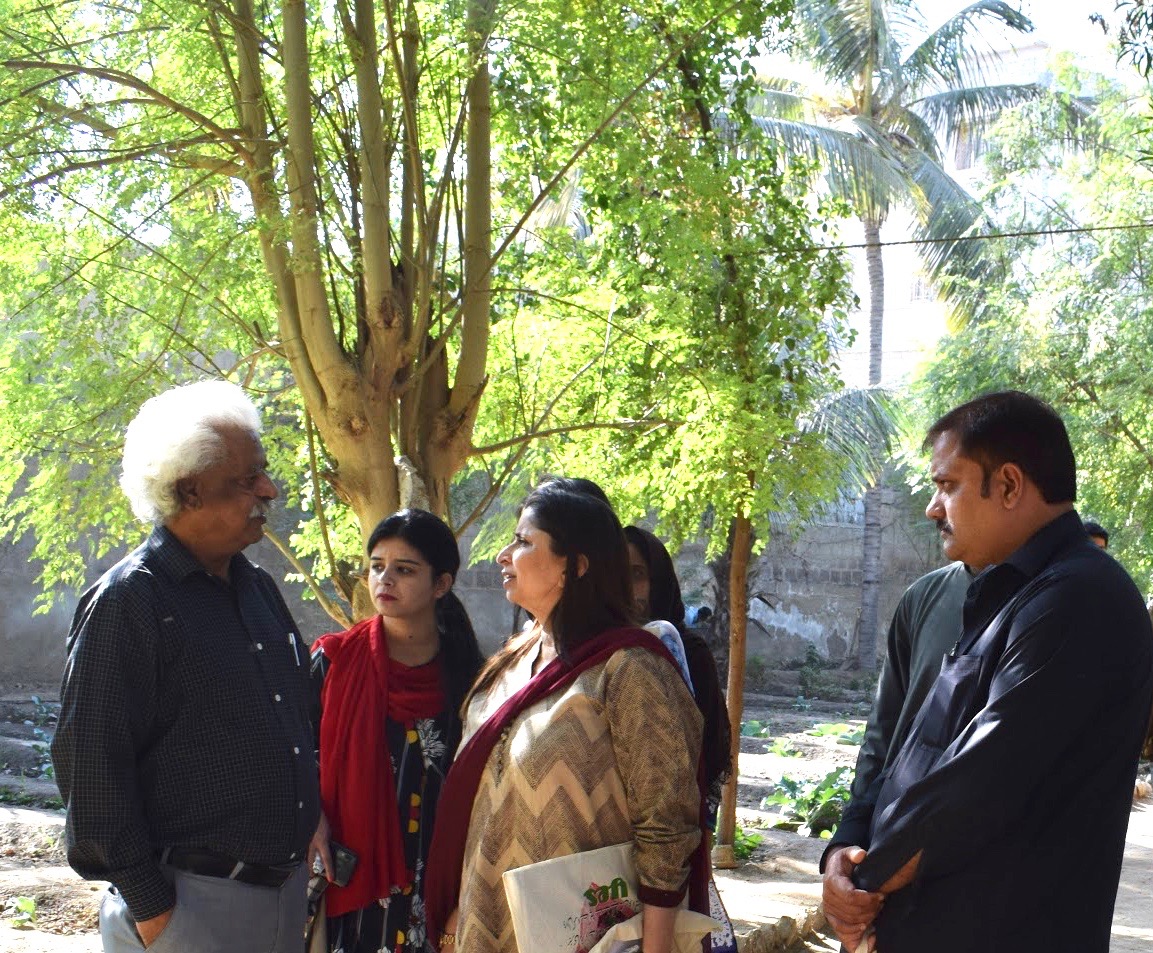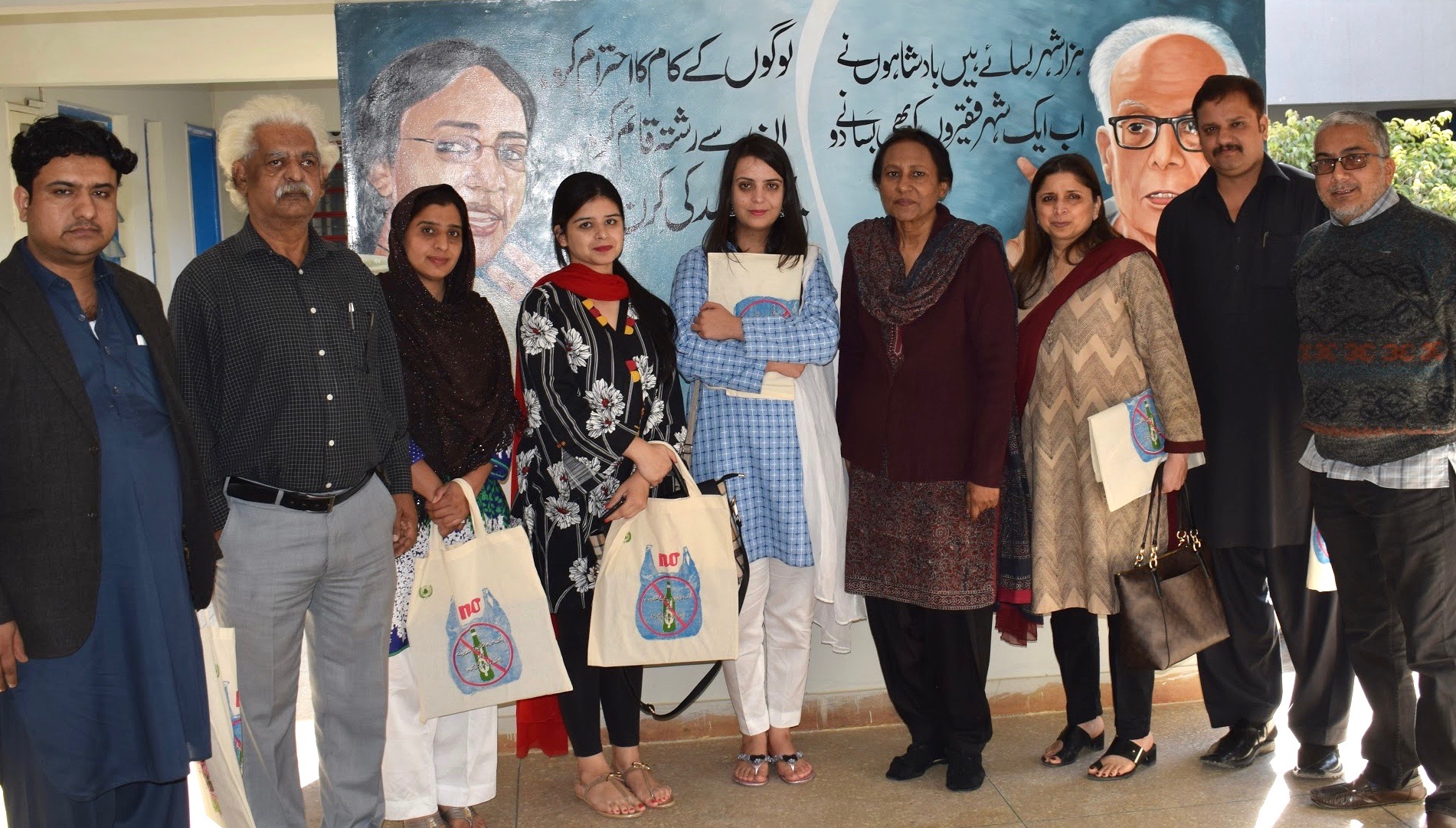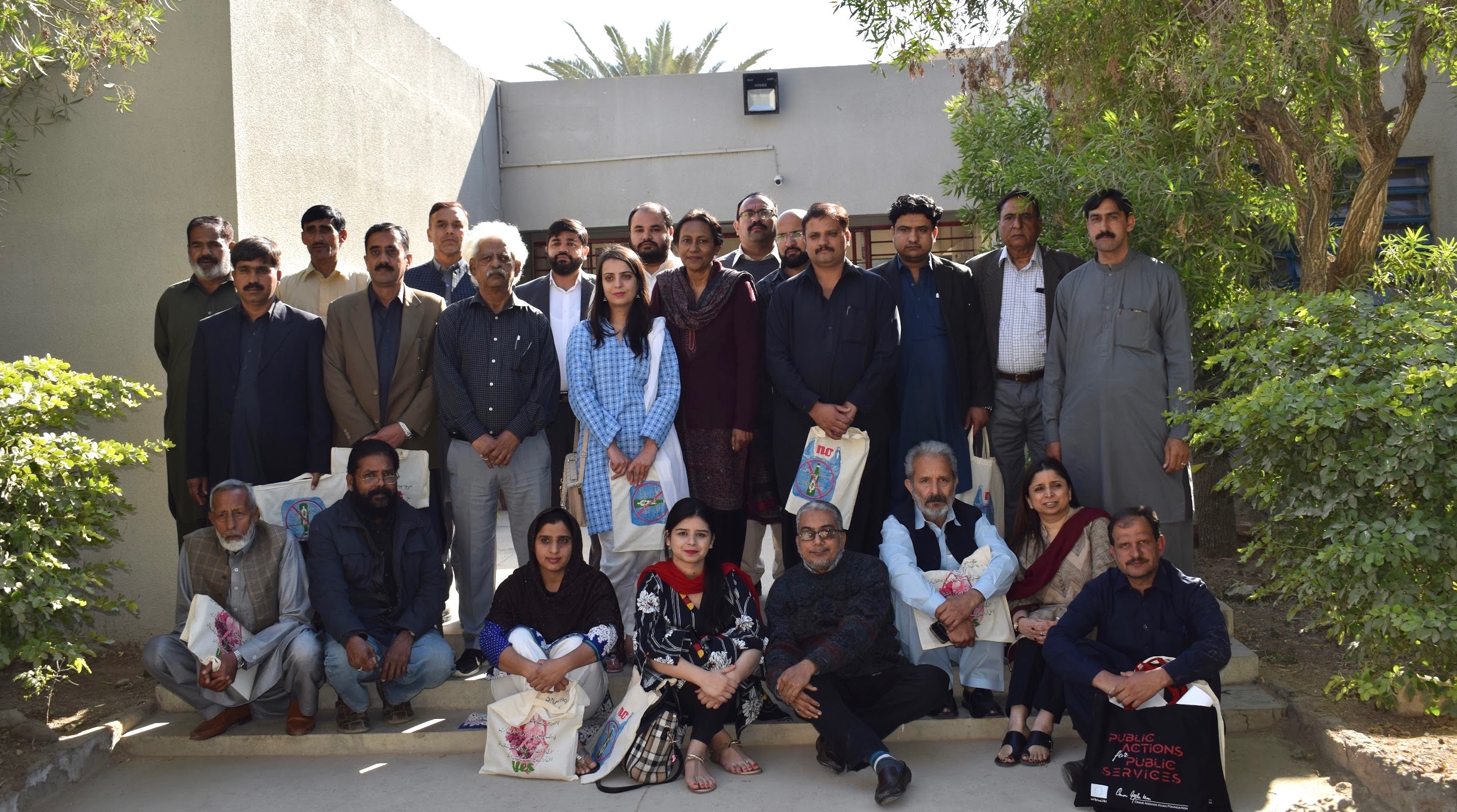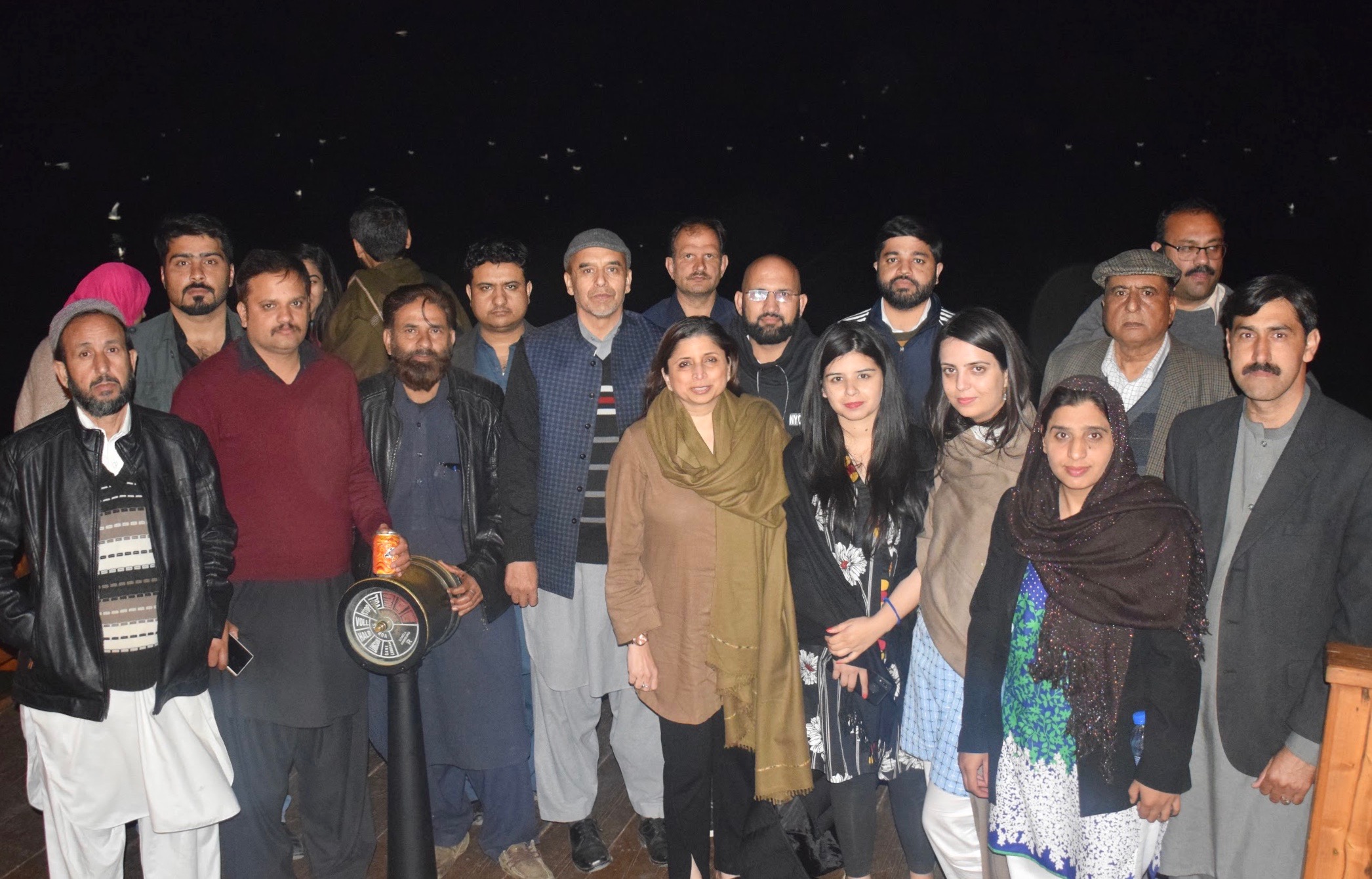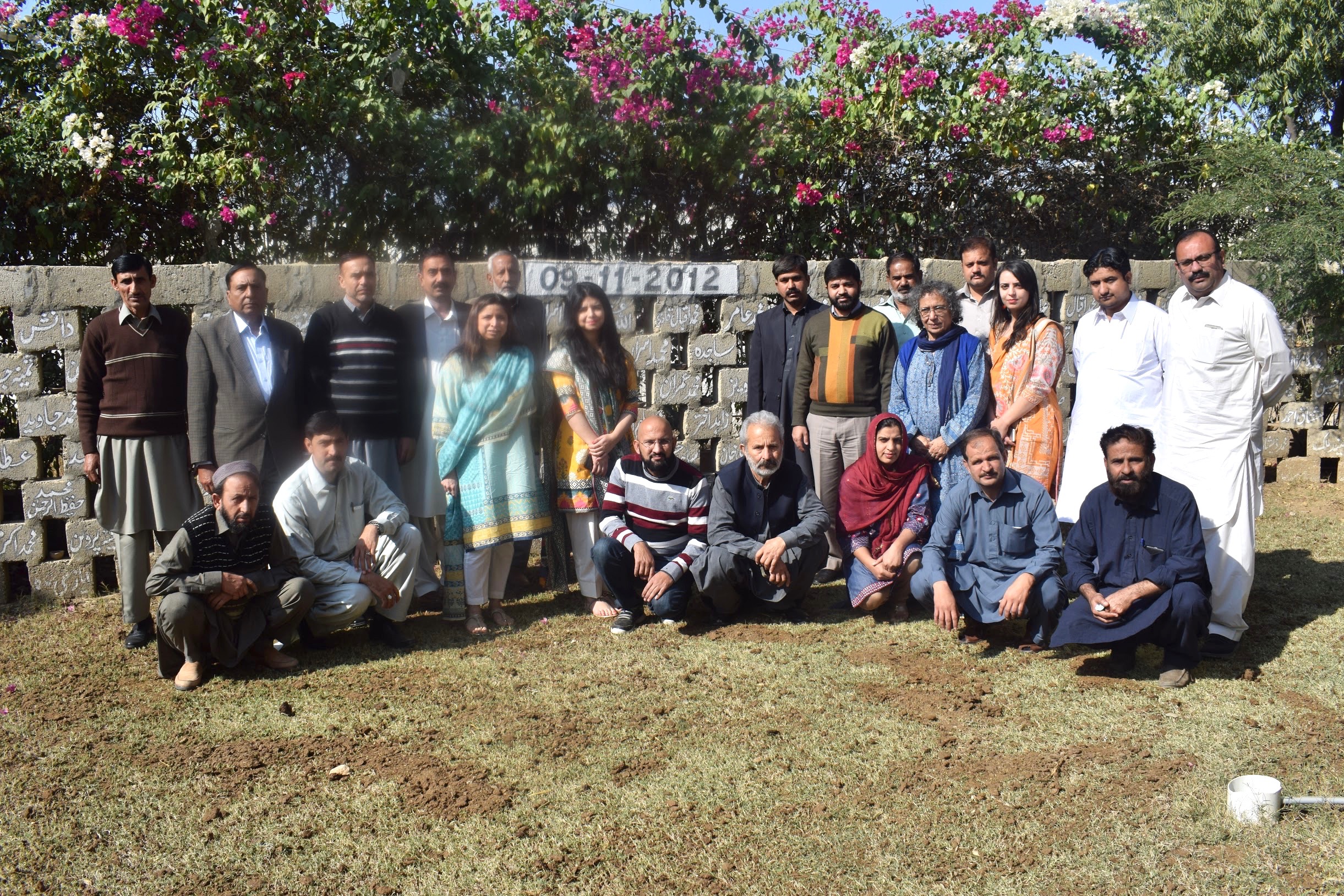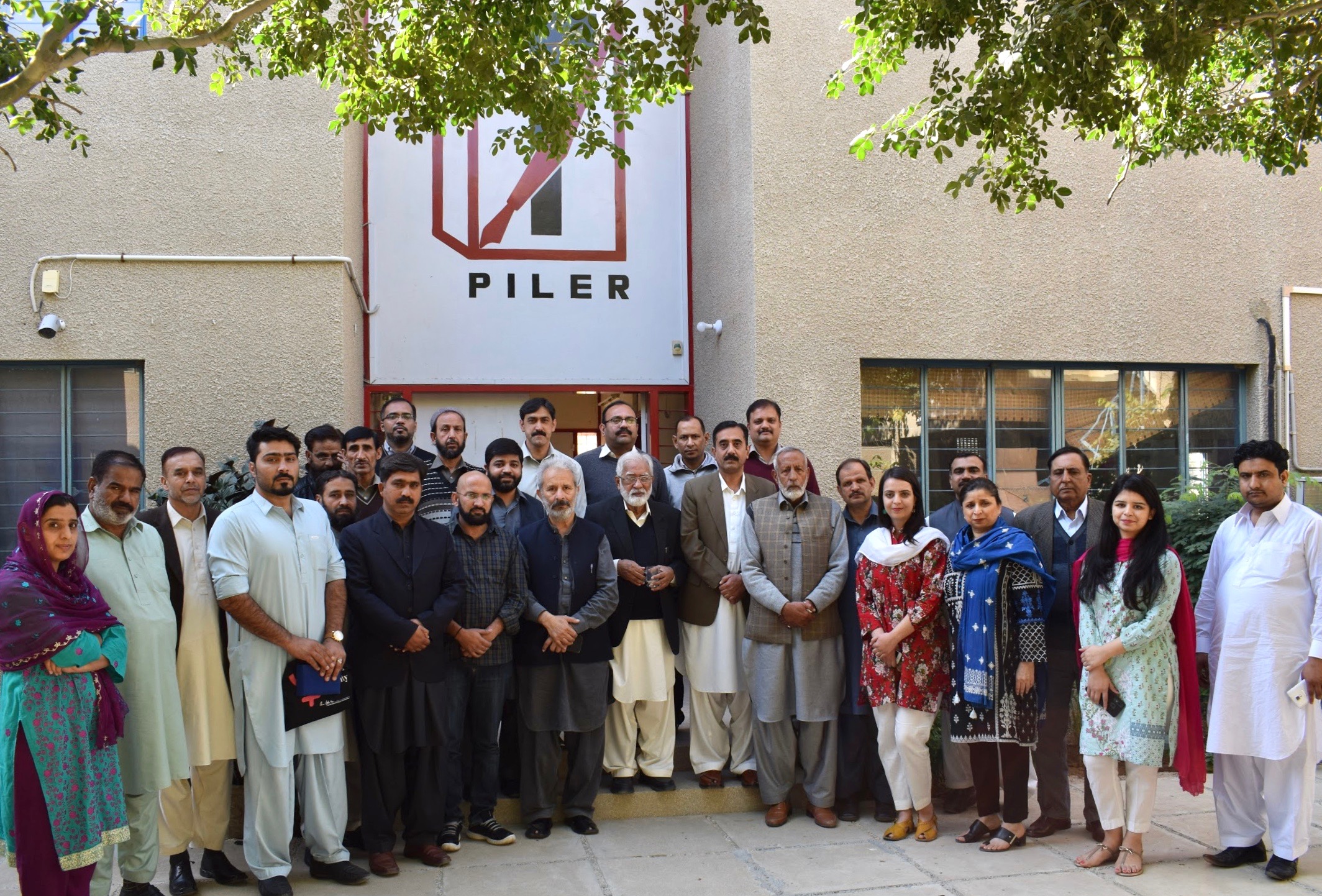 Programme Review & Planning (PRP)
The Foundation strives to be a learning organization. It has well-developed internal systems for planning and monitoring including regular PRP meetings in which all staff come together to analyse implementation experiences and explore ways to improve effectiveness & impact. Better teamwork is also an important purpose of the PRP. It generally runs over 2-3 days and is held in a residential setting to encourage team interaction. The 2019 PRP was held on 23-26 December 2019 in Karachi and a follow-up meeting to finalize the PRP Activity Chart on 24-25 January 2020 in Islamabad.
The PRP was held in Karachi at the office of the Pakistan Institute of Labour Education & Research (Piler), which also has residential facilities. The venue provided important opportunities to understand Piler's evolution as a unique institute helping marginalized groups (particularly labour) to connect and claim their rights and entitlements in a society that is more equal. A field visit to the Orangi Pilot Project (OPP) was also organized. Sessions with distinguished speakers were included to help shape implementation strategies of Cerag's activities in its final six months. The follow up meeting to finalize the PRP Activity Chart was held at the Foundation's Islamabad office.
Programme Implementation: 1 January – 31 December 2019
Each theme/support programme presented key activities undertaken in the period 1 January – 31 December 2019. Impact of activities was assessed using an analytical framework and categorized under relevance, effectiveness, efficiency & sustainability: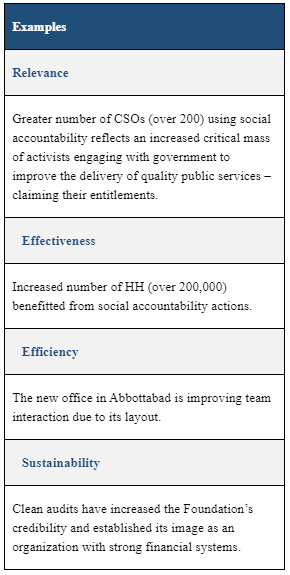 Special Sessions with Distinguished Speakers
Mr.Karamat Ali: An eminent labour and development activist, Karamat Ali is a founding member and Director of Piler. For the last four decades Karamat has played a leadership role in labour and peace movements in Pakistan,and also in linking these movements with regional and global counterparts.Karamat was a member of the Foundation's Board of Governors from 2003-06. Karamat led a two-hour session in which he traced trends in citizen engagement with the state – as trade unions and other forms of CSOs. He also shared information on Piler's journey and its recent analysis of the federal budget 2019-20, FATF and the dilemmas facing civil society institutions in Pakistan.
The concept of a robust democracy, including a vibrant civil society is generally misunderstood.
Civil society has consistently been considered an adversary by the state.
Recent developments, like FATF, have been used to further restrict civil society.
Civil society networks need to be strengthened so that collective efforts are possible.
Established in 1983, Piler has consistently struggled for the rights of workers.
Piler has also inspired the creation of labour-based civil society institutions.
Dr.Kausar S. Khan: Kausar is a senior faculty member of the Aga Khan University and a founding member of the Women's Action Forum (WAF) &ShirkatGah. For more than 30 years, she has led community-based work with urban and rural poor, focusing on child malnutrition, women's empowerment and community participation. The focus of her work has included understanding social determinants of health and devising benchmarks of fairness/equity in healthcare systems. Kausar has made significant contributions in promoting pro-poor participatory processes through her training and field-based work. Kausar has been part of the Foundation's Board of Governors since 2003, and is its Chairperson since 2014.
In September 2018, Kausar had trained the Foundation's staff in the SALT methodology to promote pro-poor participation in development planning. In her two-hour session, she helped the Foundation review its experiences of using SALT, especially in facilitating a series of participatory dialogue involving more than 500 women and 700 men in about 30 poorest villages to shape 23 M-Taps in Tehsil Haripur.
Participants confirmed that SALT was exceptionally effective in initiating the dialogue. It also strengthened connections with the poor in rural communities. More specifically:
The simple but powerful set of questions put people in a positive frame of mind.
Discussion around collective efforts to overcome difficulties was a helpful reminder that triumph over challenges was possible. Communal harvesting, extending support during funerals and weddings, and working together to repair community drinking water supply or clear roads were regularly recounted.
Recalling their actions that inspired pride enhanced self-confidence, reinforcing a positive self-image. Being of assistance to others was a common pride-infusing action.
Treating others with dignity, without discrimination, and, feeling empathy with the less fortunate were the popular definitions of humanity.
This discourse set the stage for discussing development priorities — broadening its scope from facilities and services required to the need for social cohesion and well-being.
The expression of dreams helped people articulate their desires and aspirations.
Interestingly, there was significant similarity in the responses of women and men. Both talked about pride in helping others. Better schools, quality healthcare, job security, and, stronger social cohesion were shared dreams.
It was suggested that the question: aap ko kis pey fakhar hai? should be rephrased: aap ko apni kis kaam pey fakhar hai –aap bata saktay hai koi aisa kaam ho yaa apney kuch kiya ho jis pey aap ko fakhar ho?
Kausar requested the Foundation to document its experiences. The short write-up subsequently prepared will feature in The Constellation newsletter.
Mr.Zulfiquar Shah: Zulfiquar is Joint Director of Piler. In recent years, he has played a leadership role in working with CSOs in Pakistan and internationally to better understand trends in public spaces and work together to protect and expand it.He led a one-hour session on understanding contemporary context of public spaces in Pakistan and its relevance for efforts of engaging with government.
In restricted public spaces, fundamental rights are denied. Global trends show rapid shrinking of public spaces. A survey of 196 countries led by Civicus categorized them into the following spaces:
Open
Narrow
Restricted
Repressed
Close
About 40% of global population fall under the category of repressed, while only 3% live in countries that are categorized as open. In the preceding year, only 19% population lived in countries categorized as repressed – showing the rapid pace of shrinking spaces. Pakistan is part of the repressed category. Connectedness and solidarity among civil society institutions is vitally important to avoid further shrinking of public spaces. Dialogue with all stakeholders is also essential. In 2018, a group of civil society organizations held a series of consultations to draft suggestions for protection of fundamental rights of freedom of expression and assembly. A delegation of civil society activists presented these to the President of Pakistan, Dr.ArifAlvi, at a meeting with him in December 2018. Follow up actions continue.
Field Visit – Orangi Pilot Project (OPP)
In Karachi's periphery, Orangi is a cluster of 113 low-income settlements with a population of 1.5 million. Under the leadership of Dr.AkhtarHameed Khan, the OPP began work in this area in 1980, and gained recognition for its successful interventions in low cost sanitation, housing, health, education and credit for micro enterprise.PerweenRahman was one of Dr. Khan's more famous protégés. Among her many accomplishments were two recent efforts. First was her research on the corruption in water distribution in Karachi. The second was mapping land on which poor fishing communities have lived for many generations. This data helped regularization, assisting the fishing communities to claim ownership rights. The powerful land mafia was affected. It was no longer ableto cheat the poor by paying pittance for land worth millions. On 13 March 2013 Parween was murdered as she was on her way back from home. Her elder sister, Ms. Aquila Ismail (now Chairperson of OPP) and colleague Mr. Anwar Rashid (Director-OPP) are bravely fighting a difficult legal battle to get justice for Perween. The OPP field visit provided the Foundation important opportunities to become familiar withPerween's phenomenal evidence-gathering and documentation work. The Chairperson of OPP's Board, Ms. Aquila Ismail, and its Directors, Mr. Anwar Rashid & Mr.Salim Alimuddin welcomed the team and gave details of OPP's journey, includingthe contributions made by Perween Rahman. The Fondation's team also watched the 40-minute documentary: Perween Rahman: The Rebel Optimist by Mahera Omar.
Har Dil Azeez
Through secret ballot, team members voted for the staff member who showed exceptional EQ – excellent ability to work in teams, dependable, willing to support other team members, willing to take on extra work, etc. The ED excluded herself from the contest. Based on all votes polled, Mr.Riaz Khan received the Har Dil Azeez Award.