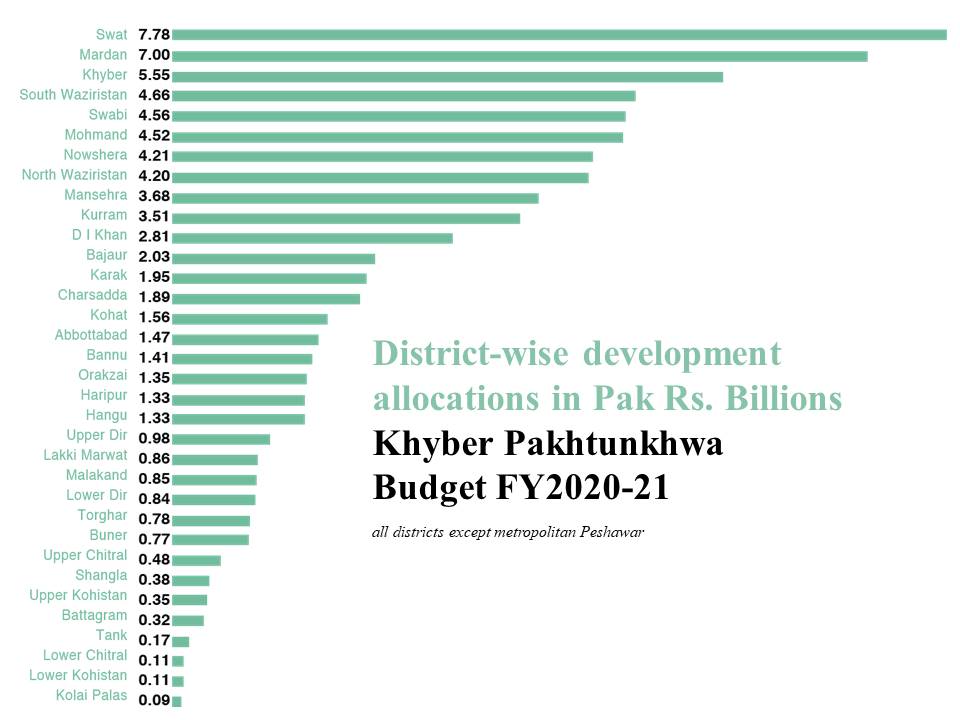 Meeting with KP's Finance Minister, Mr. Taimur Khan Jhagra The Foundation presents its Budget Analysis & Social Accountability Actions
The Minister commended the Foundation's analysis and efforts: "budget transparency is fundamental," he asserted. Development and current budgets must be linked to assess the full scope of investment/spending. Trends over the period FY2013-14 to FY2020-21 confirming that more than half of the ADP is placed under block allocation underscores the need to reduce block funds. However, delays in departmental input forces Finance to retain block allocations.
Discussing the delayed upgradation of Abbottabad's DHQ, it was stressed that greater capacity was needed to efficiently design development interventions so that funds are properly utilized. The Abbottabad project approved in 2012 has not yet been implemented as its proposal to tear down a built structure is not feasible. Alternate plans have been made to achieve the objective of improving/upgrading healthcare facilities.
The PFC proposed by the Foundation with technical assistance from Dr. Kaiser Bengali, has potential, especially the creative PFC criteria it uses. Revenue also needs to be better understood. Reforms in KPRA (Khyber Pakhtunkhwa Revenue Authority) have already yielded results. A higher than expected revenue figure was achieved this year, despite COVID-19.
The Minister requested the Foundation to be involved in the budget-making process for FY2021-22 from the start of the budget calendar beginning later this year.