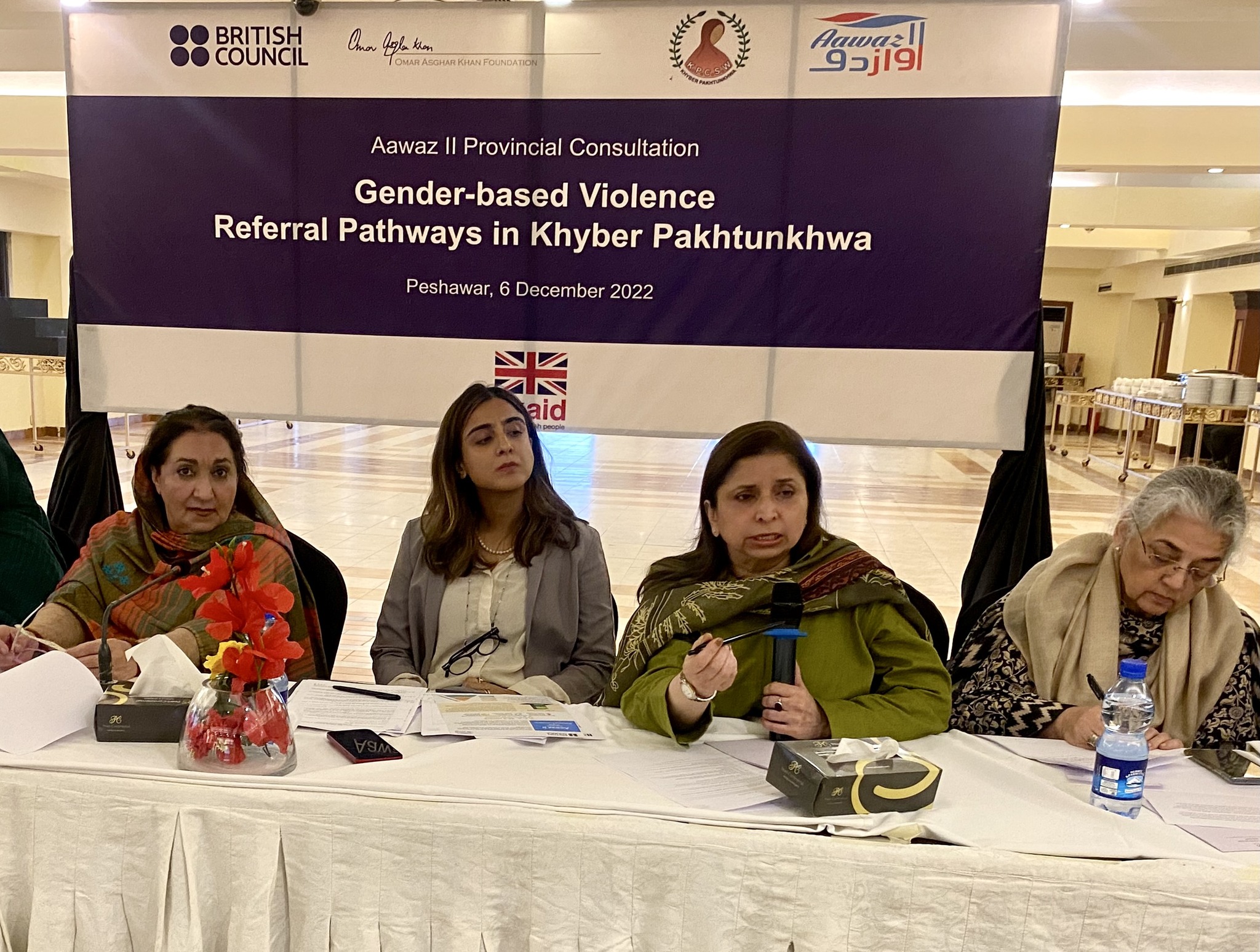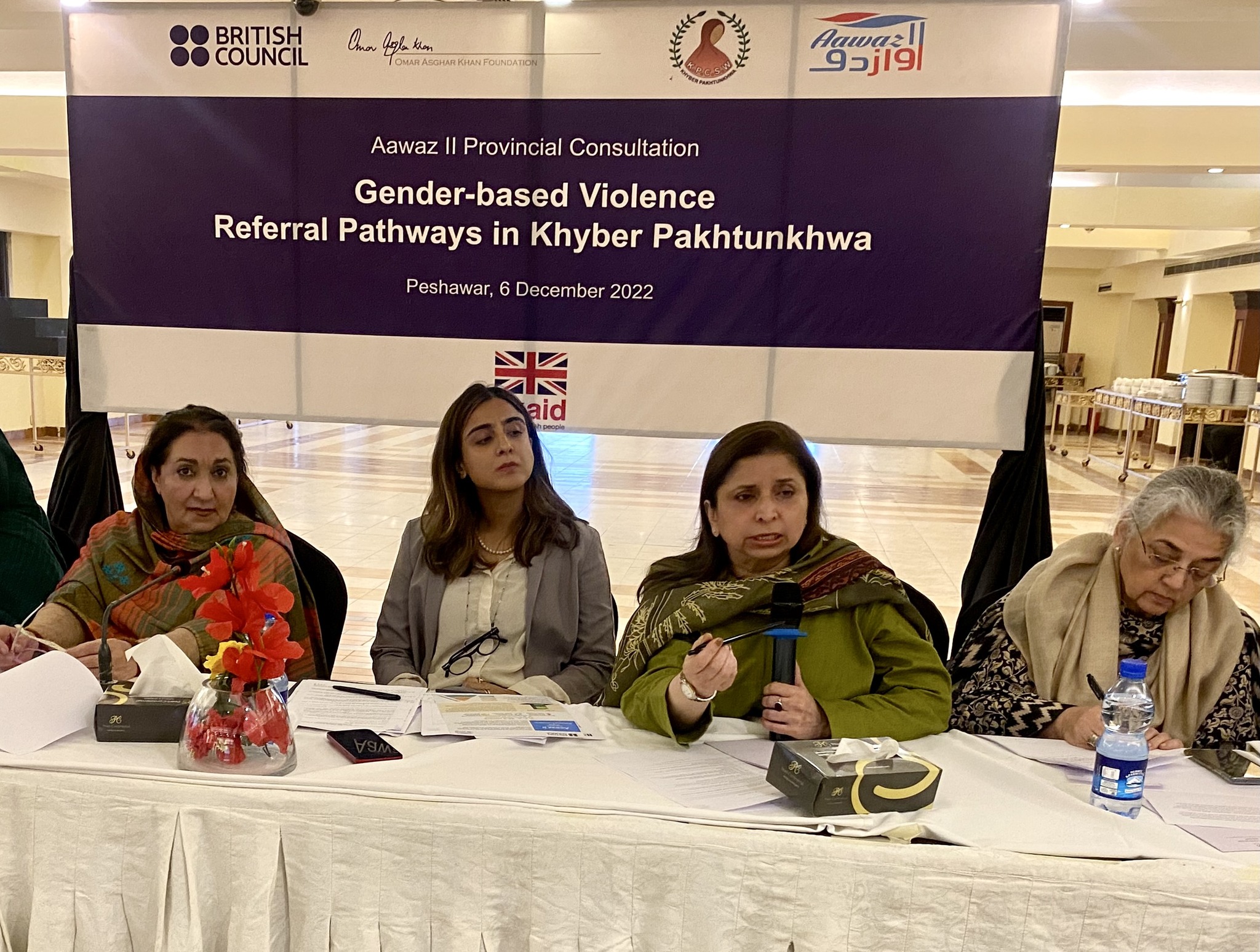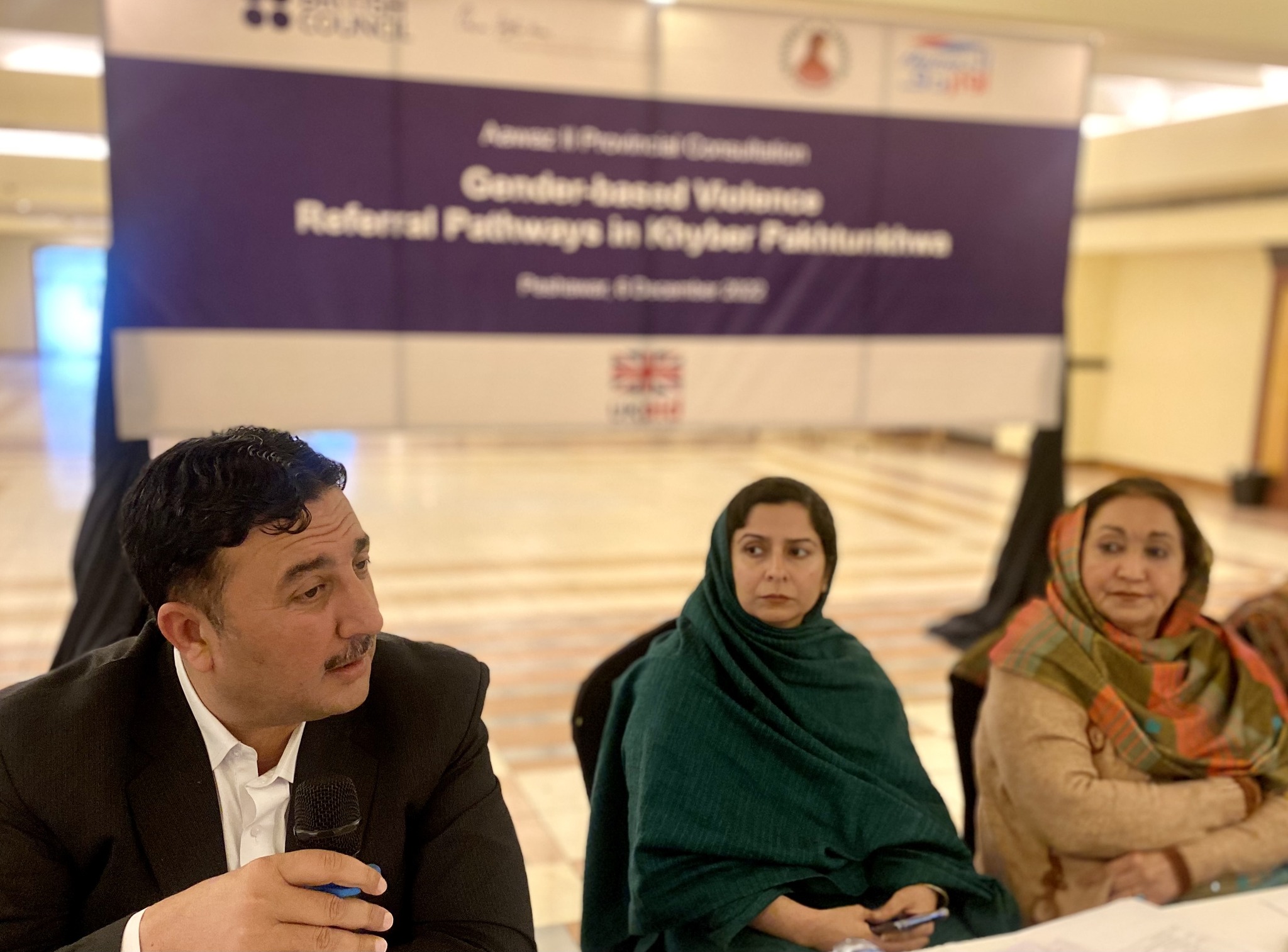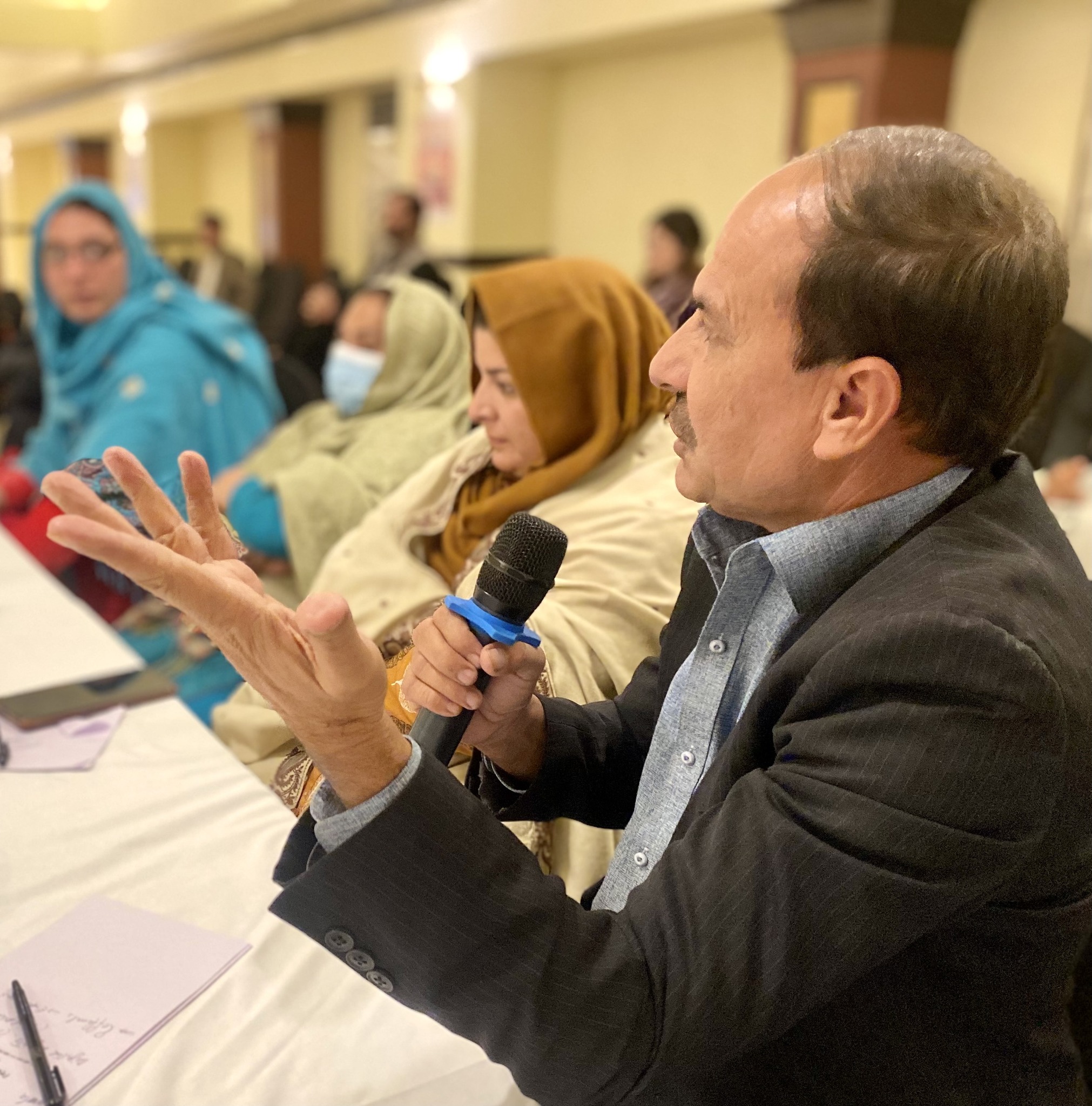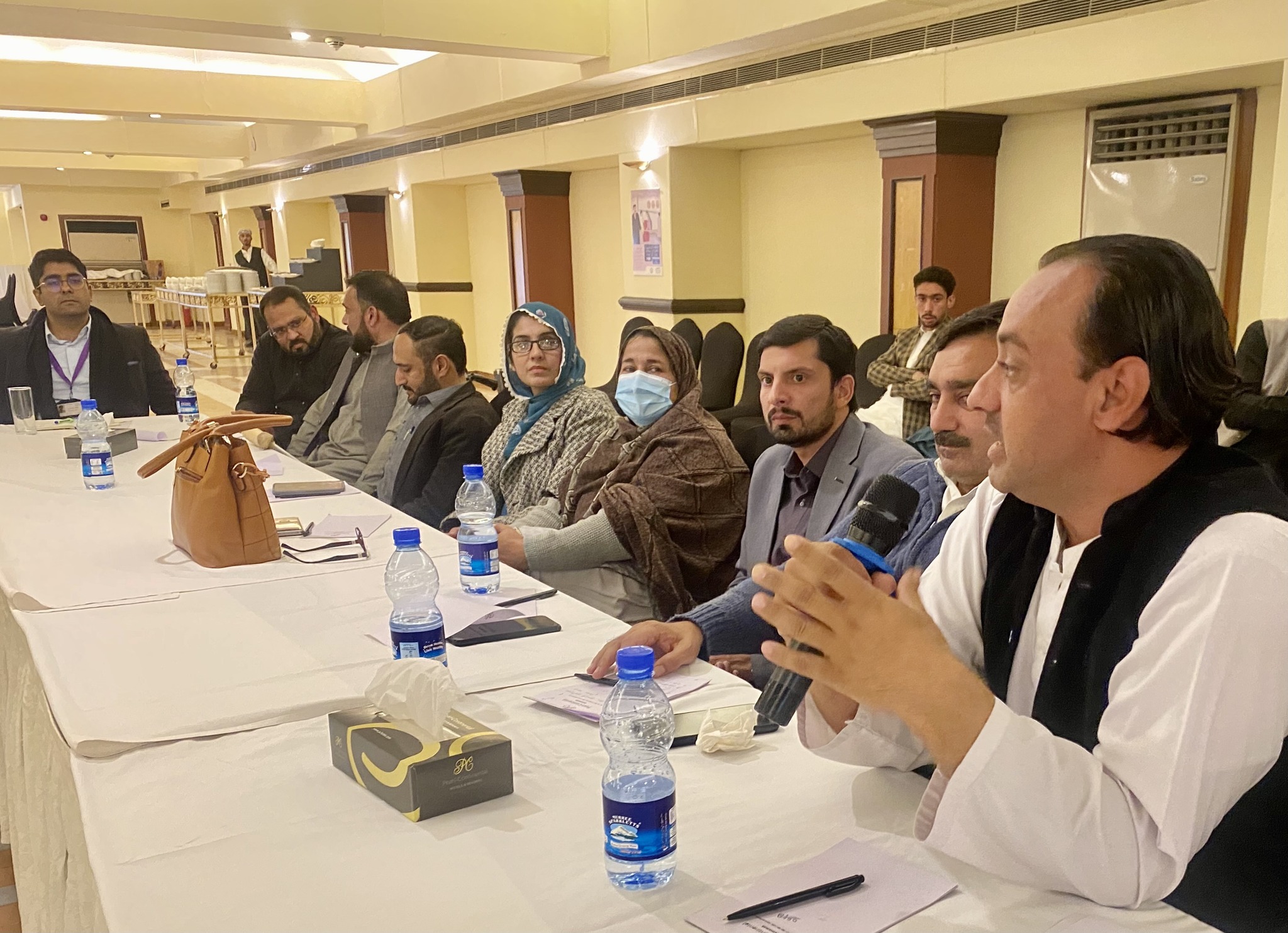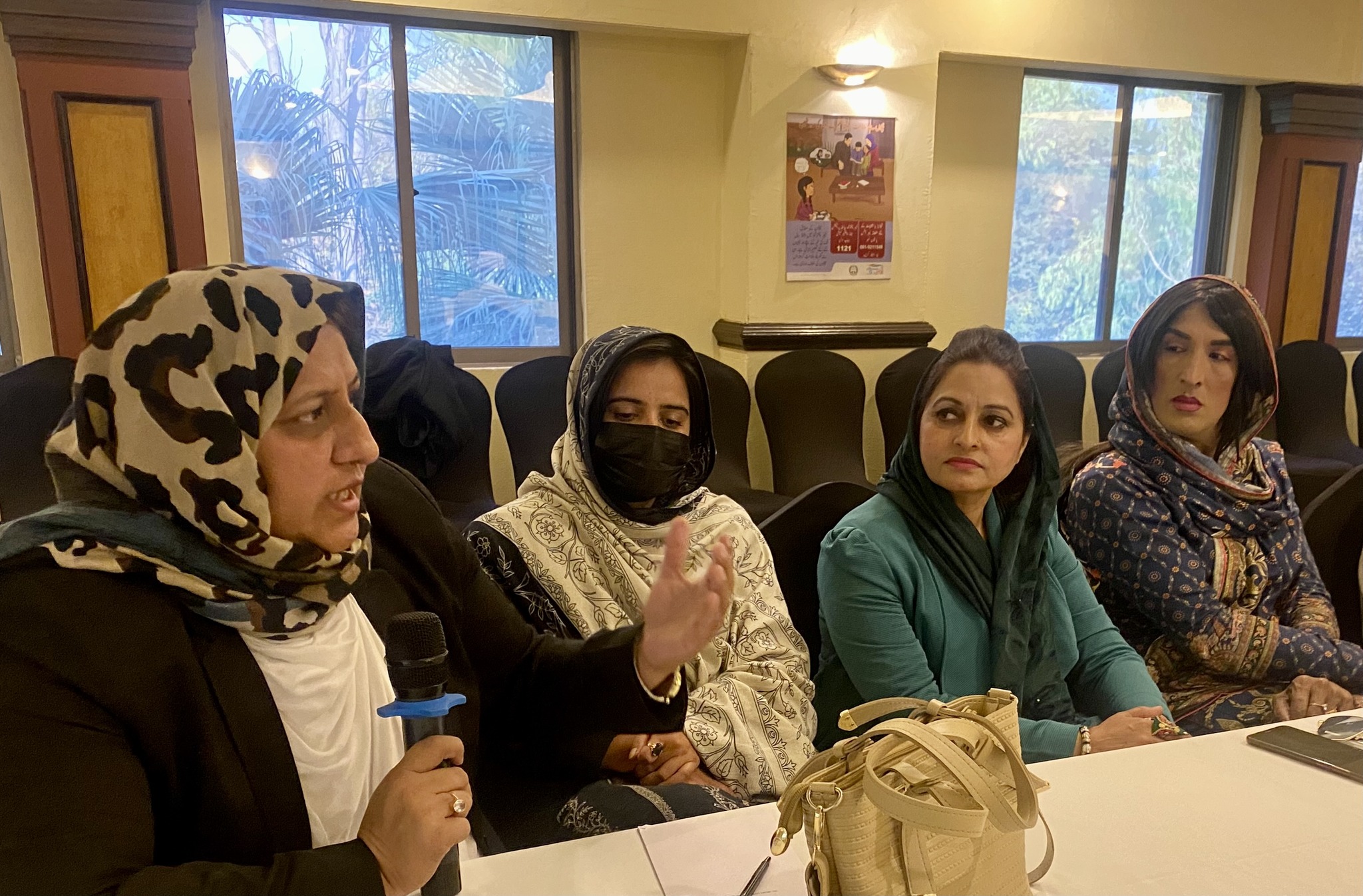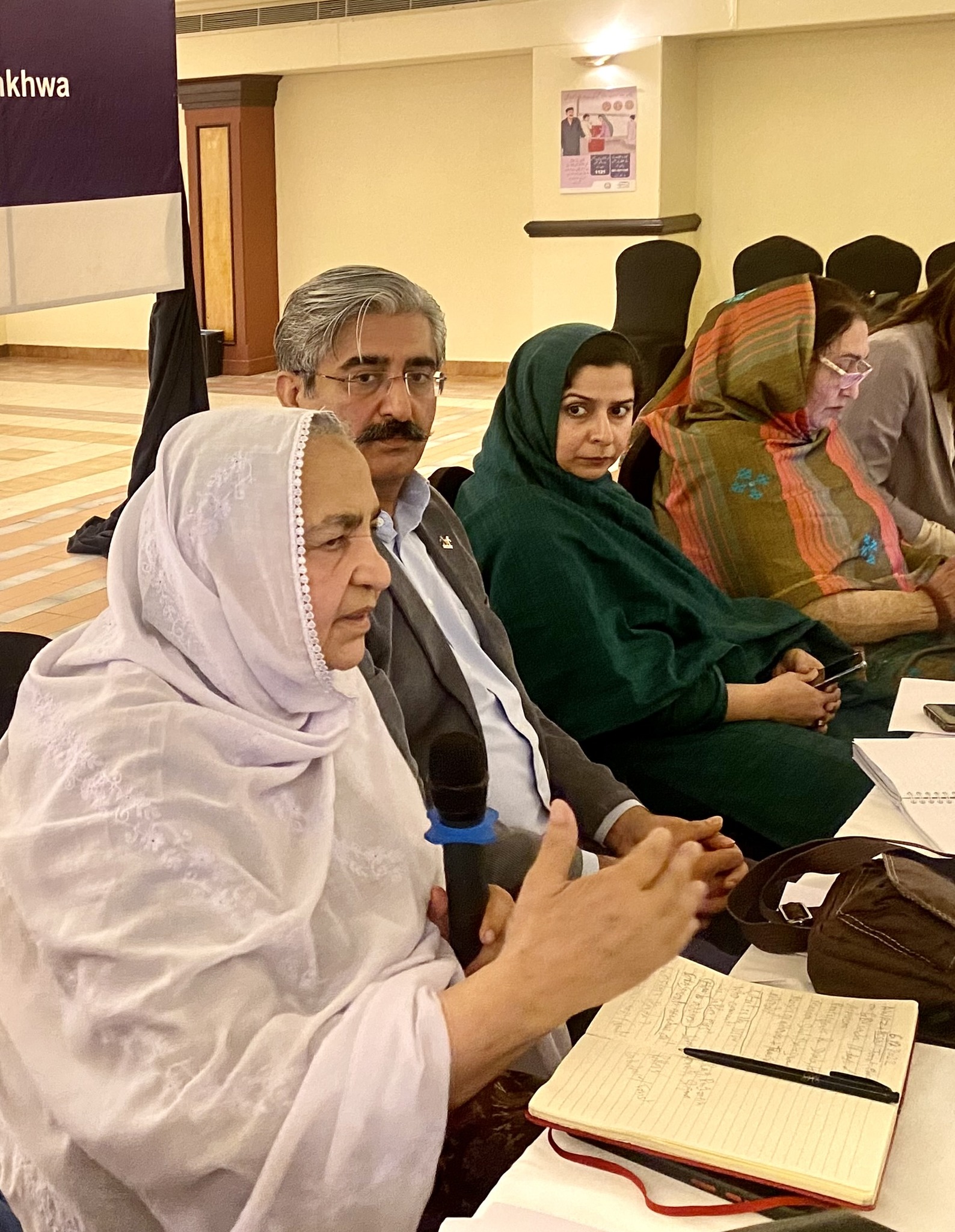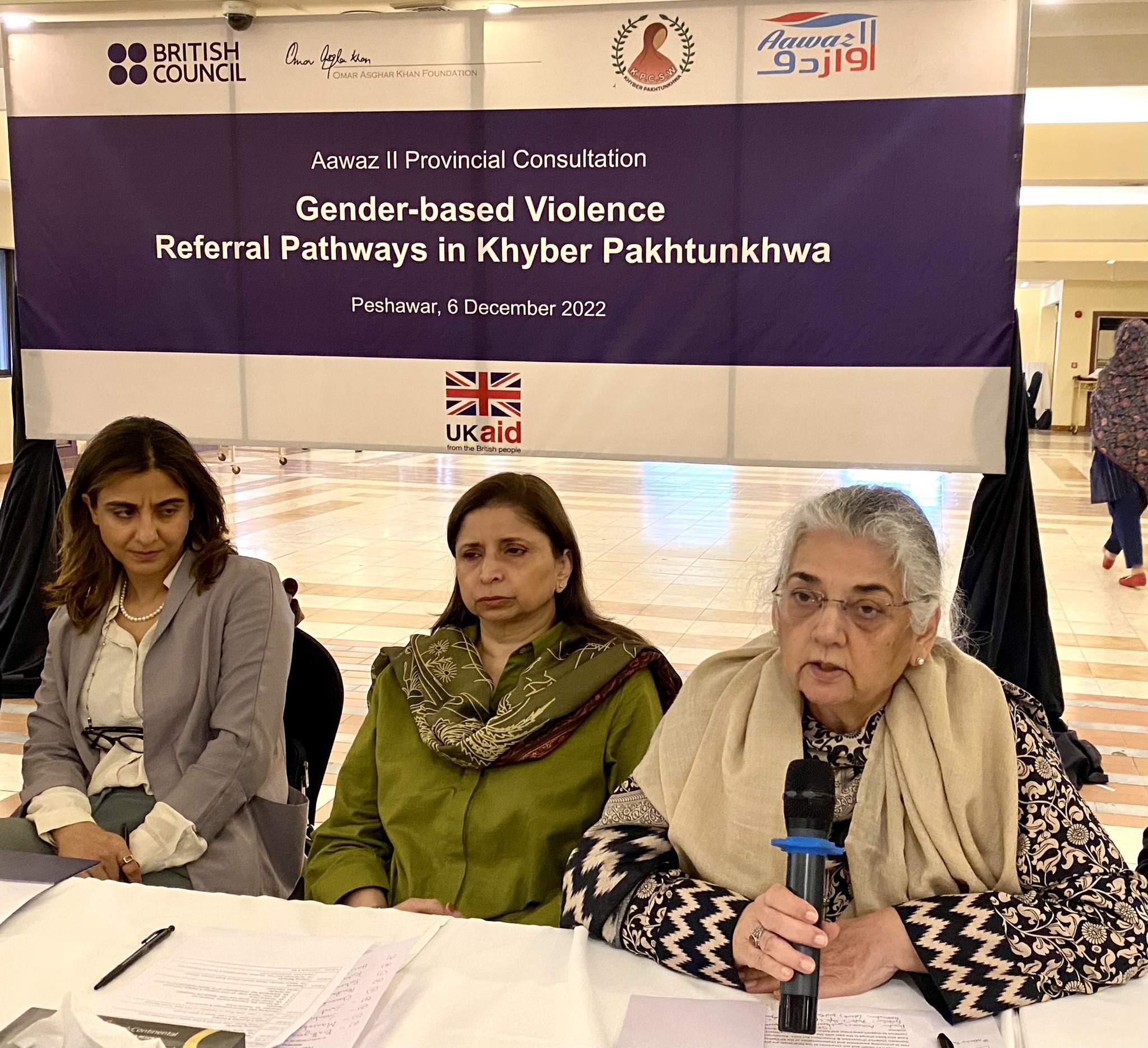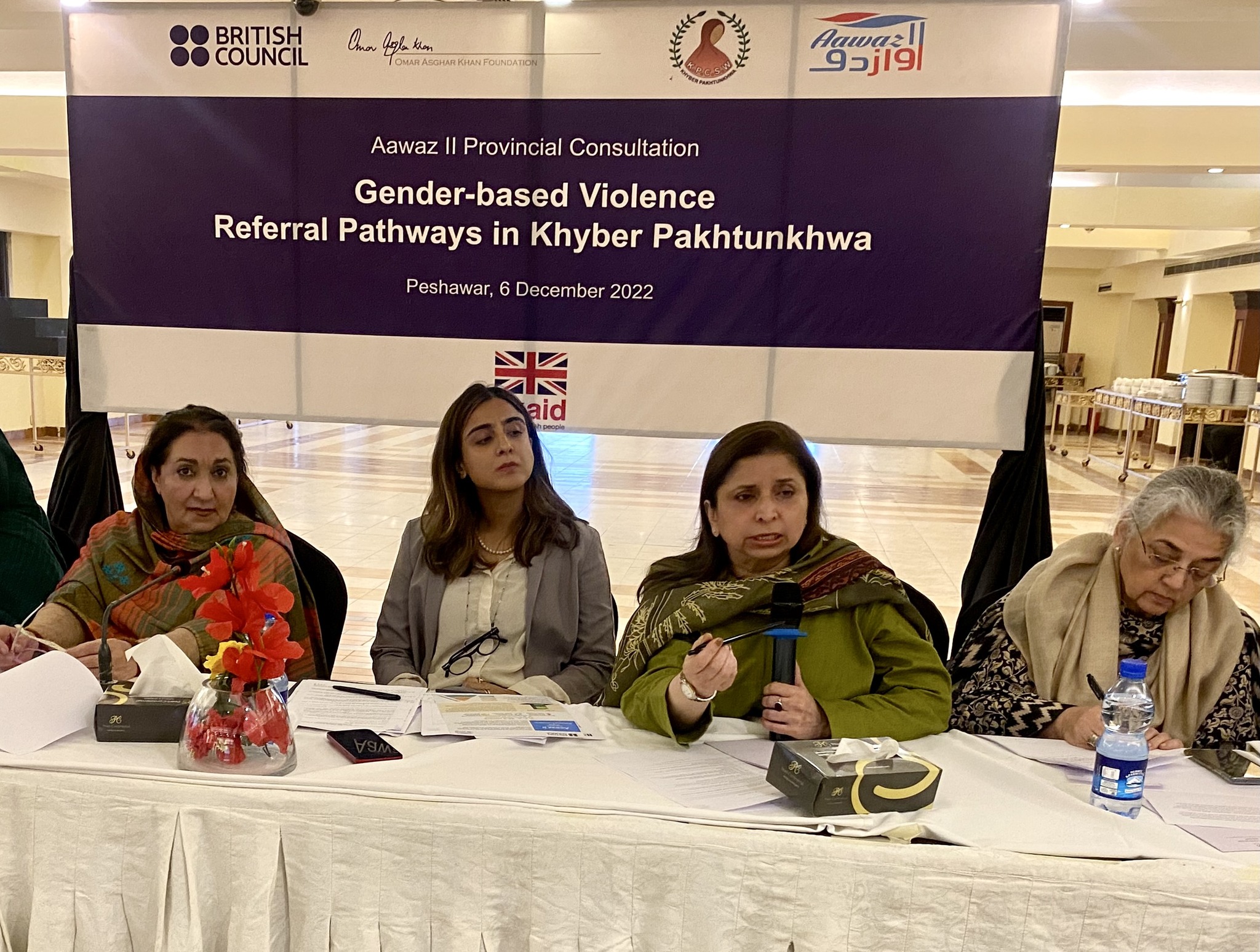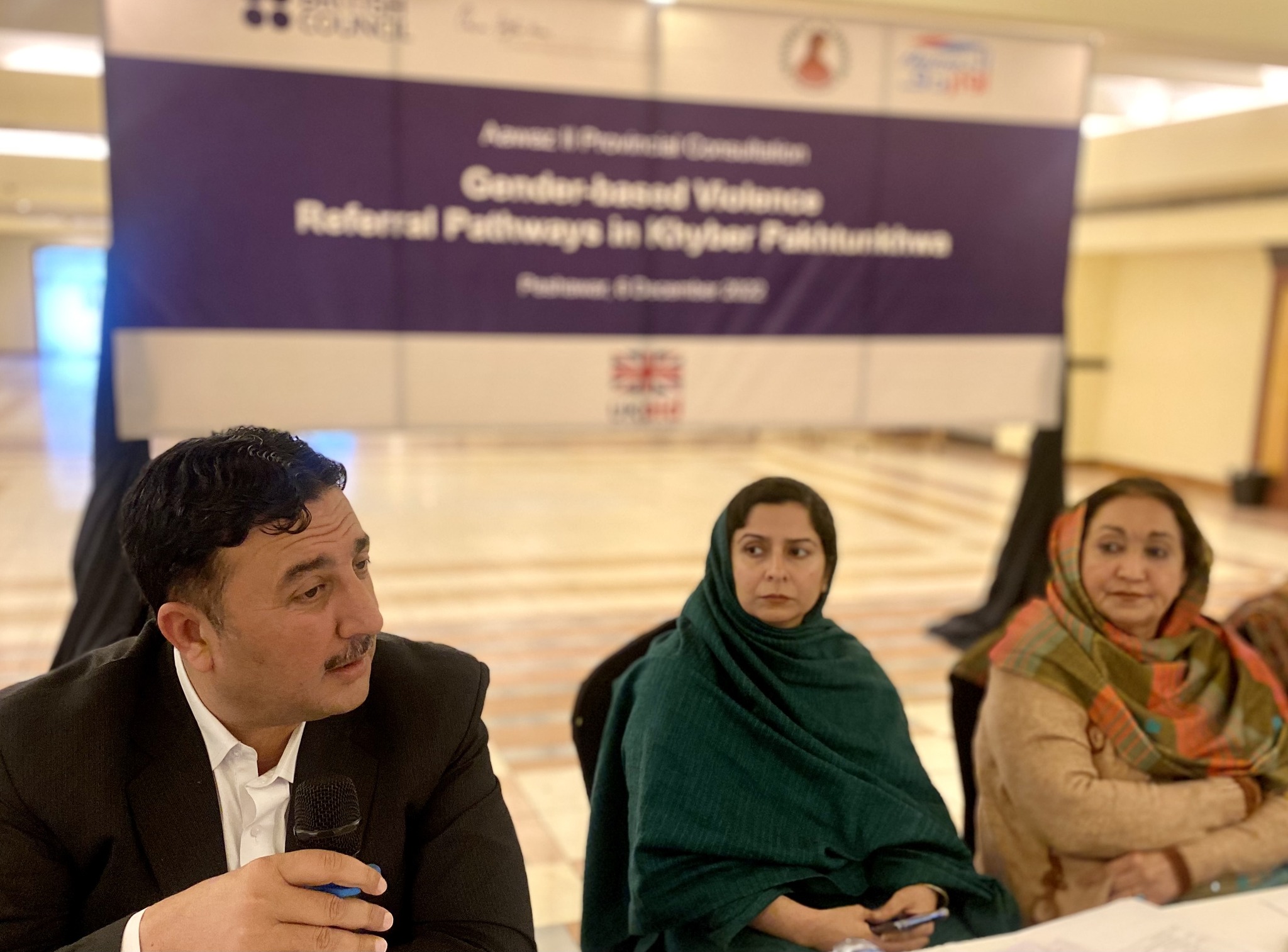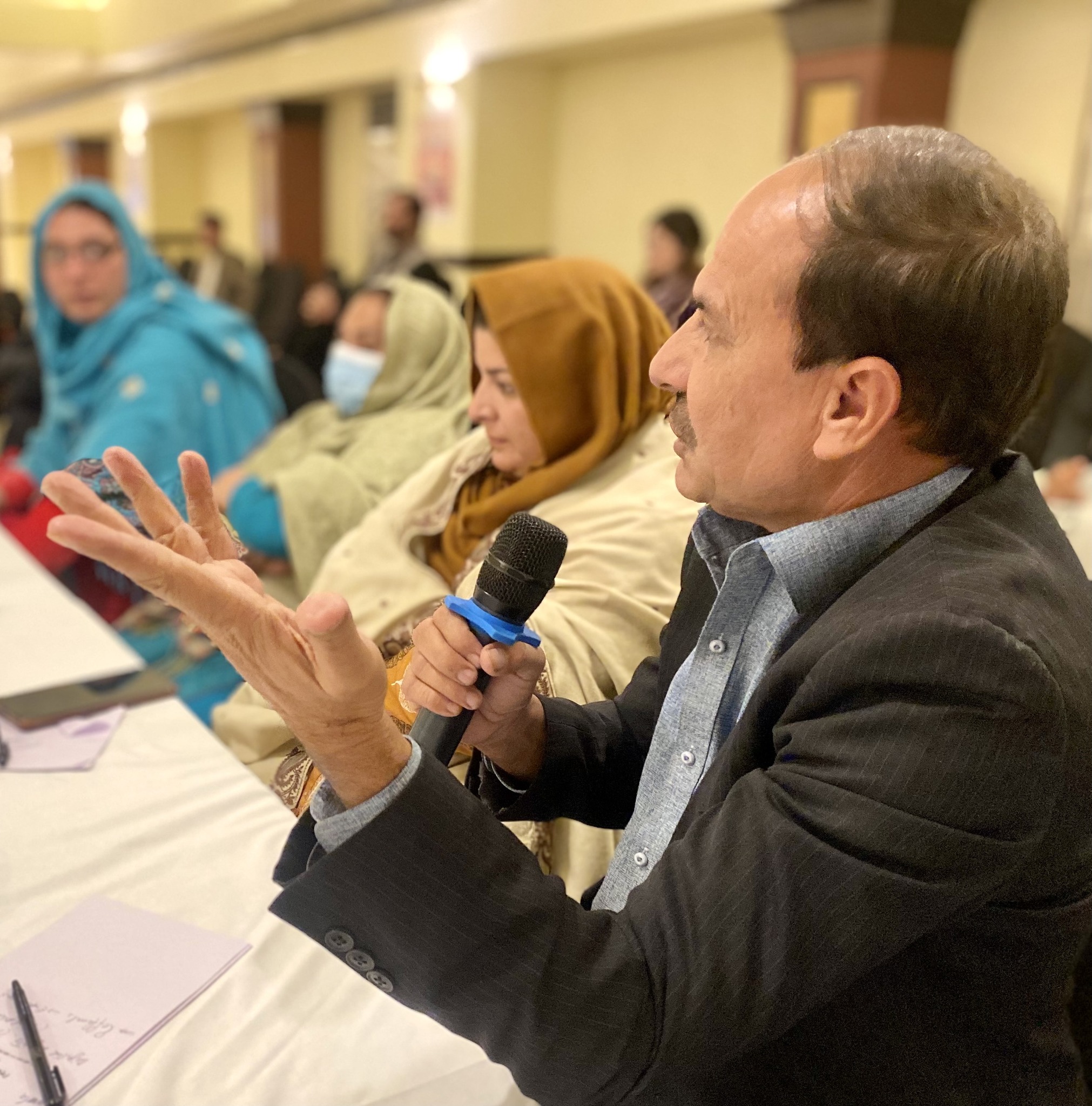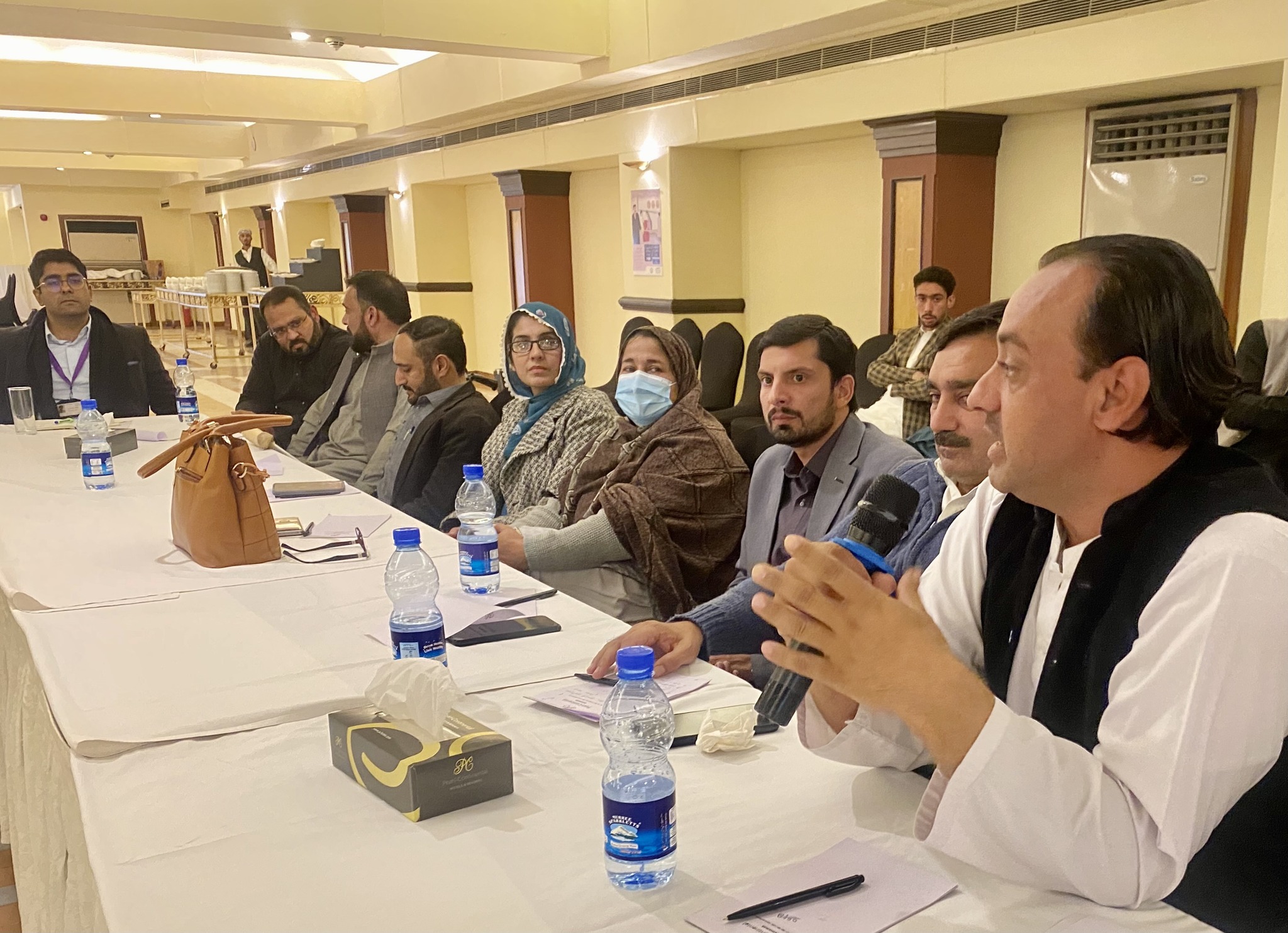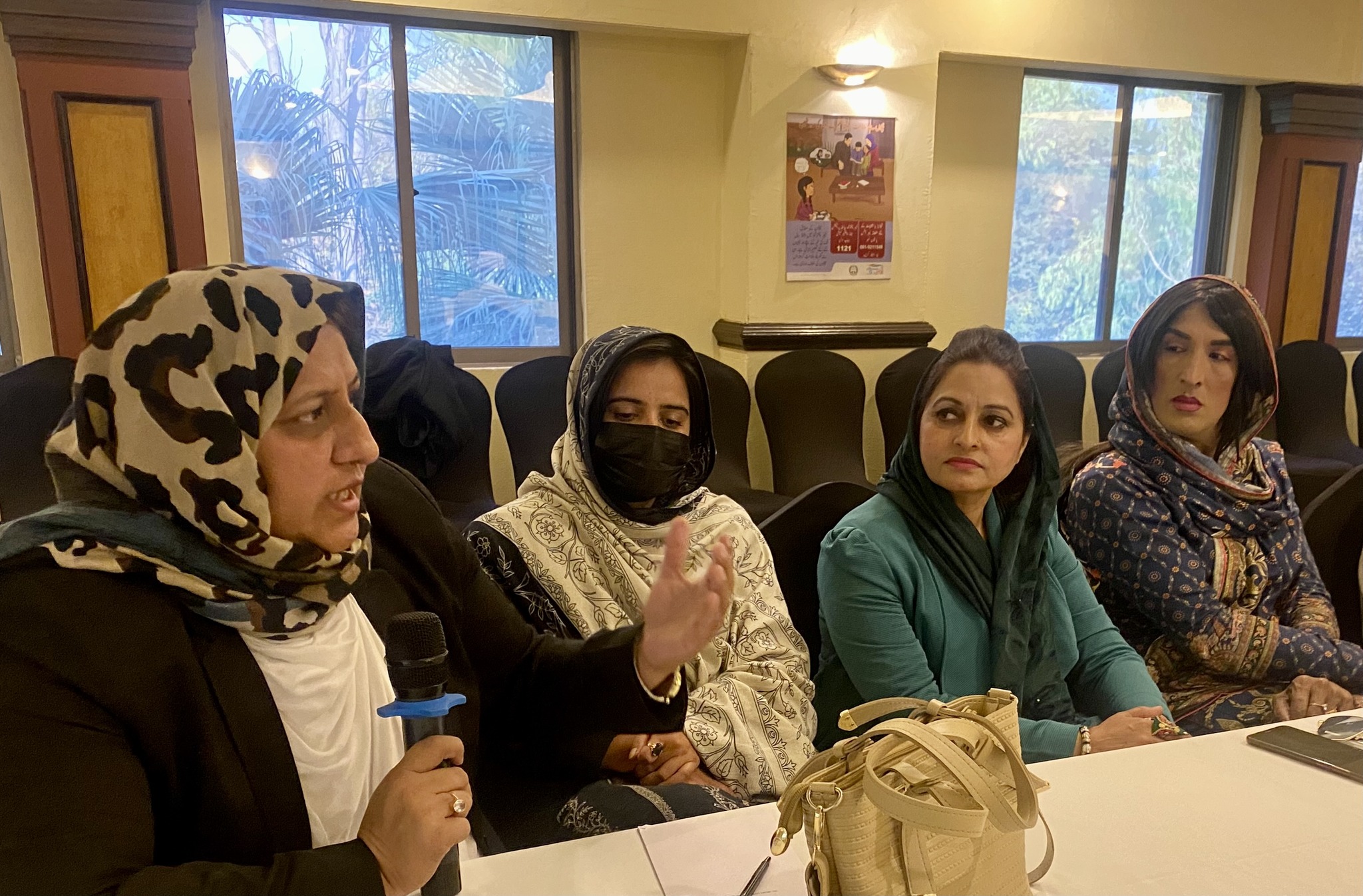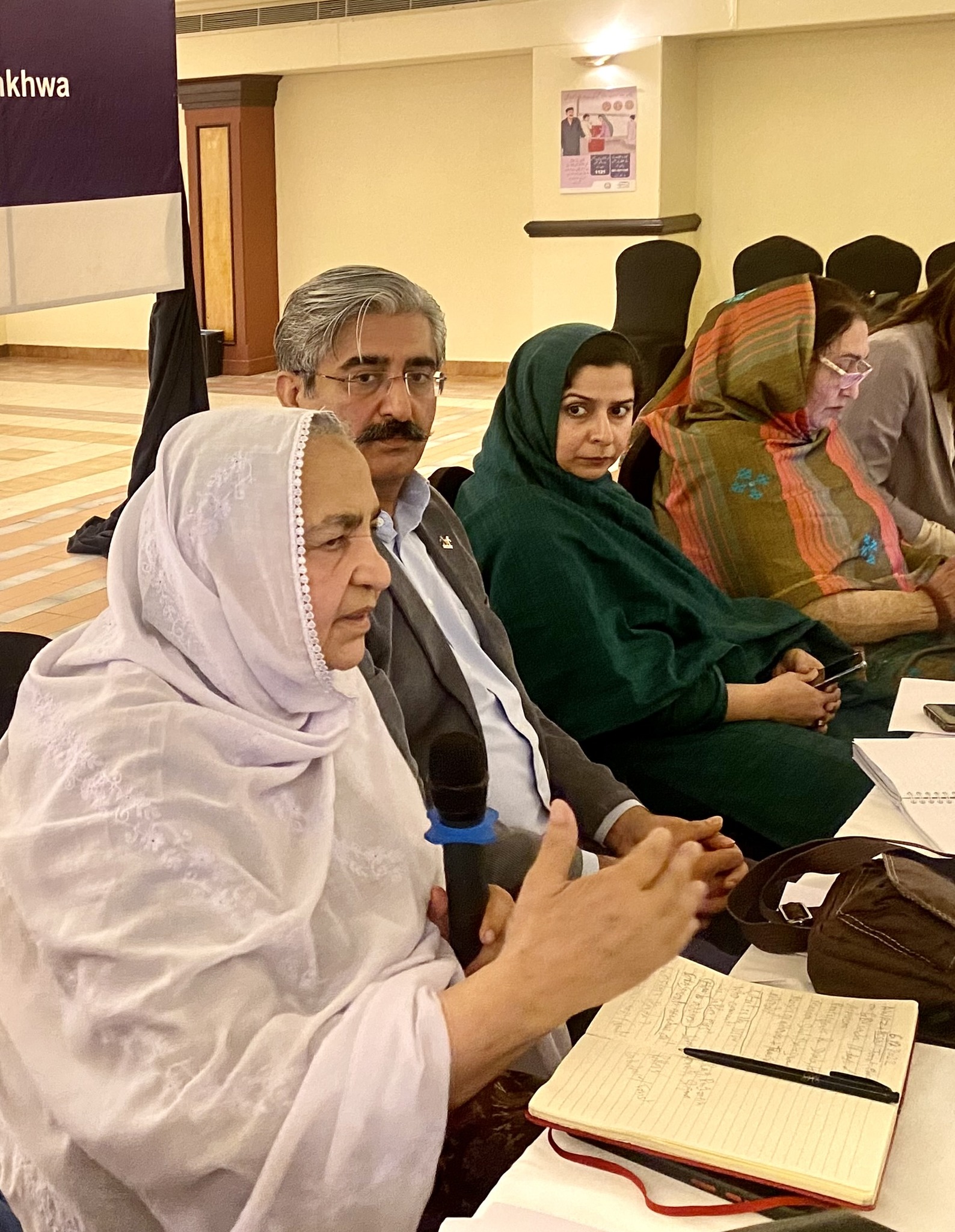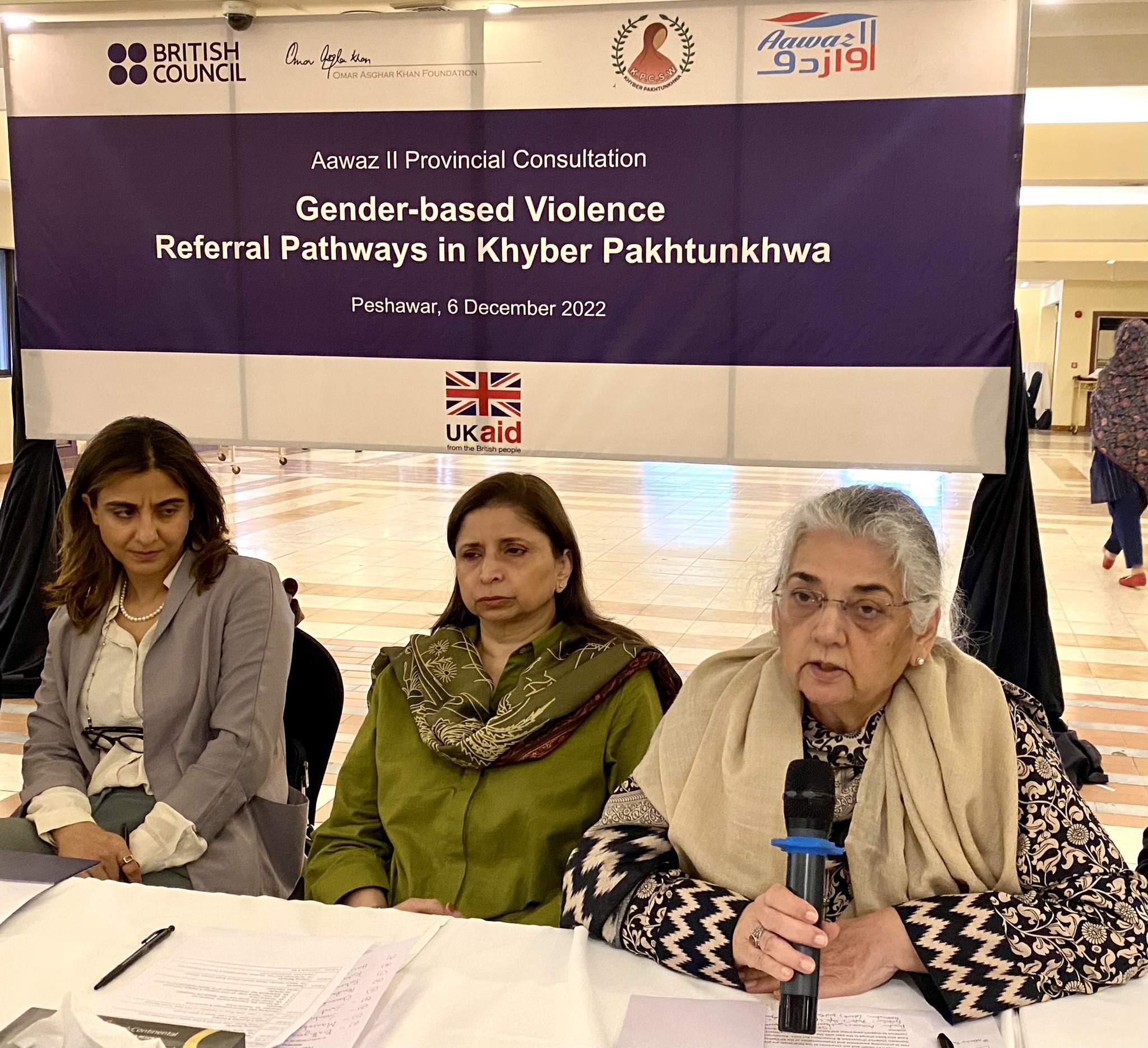 Gender Based Violence: Referral Pathways in KP
Aawaz II Provincial Consultation
6 December 2022, Peshawar
Aawaz II in collaboration with the KP Commission on the Status of Women convened a multi-stakeholder consultation on referral pathways used by survivors of GBV & ways in which their access to available services may be better facilitated. GBV is a core focus area of Aawaz II. "We are striving to improve prevention, protection & prosecution of GBV," said Dr. Yasmin Zaidi, Team Lead of Aawaz II.
About 60 activists, including PWDs, transgender persons and non-Muslim citizens, from nine KP districts and senior representatives of government departments and statutory bodies participated in the event.
"A domestic violence survivor in our community was not able to file an FIR as she was unaware of its procedure," reported an activist from Swabi. Many activists stressed the need for public awareness and mobilisation for improving response and prevention of GBV. A transgender person from Haripur said that discrimination continued to socially exclude the transgender community.
Speaking about available services, institutions and legislation, the Deputy Secretary of the Social Welfare & Women's Empowerment Department shared details of the Bolo Helpline operated by it in 5 KP districts. The Chair of the KP Commission on the Status of Women discussed the passage of the Domestic Violence Law. The Deputy Chief, KP Child Protection & Welfare Commission, provided information on the Child Protection Units in 12 KP districts and its helpline 1121. The Señor Legal Officer of the KP Ombudsperson on Sexual Harassment of Women at the Workplace said that they were also responsible for cases related to property disputes.
"Such dialogue and exchange of experiences/information will help increase citizen-state engagement to strengthen the referral pathways for survivors of GBV," said Ms. Marrya Rehman, Deputy County Director of the British Council.