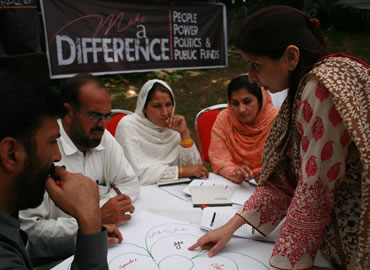 Beginning in 2005, the Foundation's cutting edge work on public budgets and social accountability is spread across multiple levels:
Local: Trains and assists civil society organizations to use social accountability for improved government performance and better services.
Sub-National: Analyzes Khyber Pakhtunkhwa's annual budget since 2009 and assists a broad range of stakeholders to use its findings to advocate pro-poor public finance priorities and equitable distribution of development funds.
National: Since 2010 leads the Open Budget Survey in Pakistan. This global survey reviews the production and public access of eight key budget documents and uses its findings to assist the federal government to meet international standards of budget transparency.