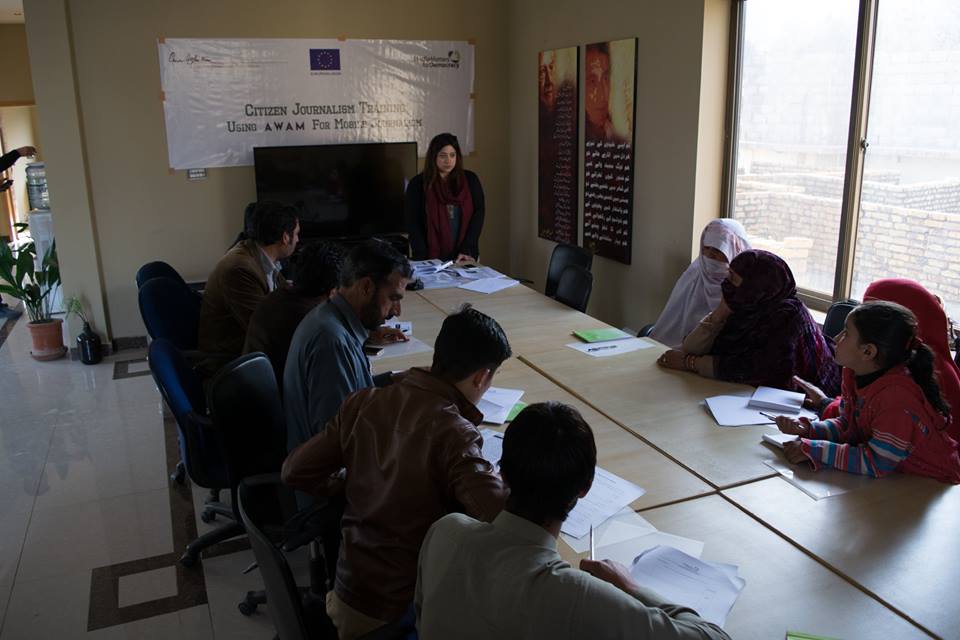 Training CSOs in Digital App
A part of the Foundation's capacity building of CSOs in social accountability is training them in using a specially designed digital app; Awam to upload stories of citizen monitoring of government facilities. This app has been developed by the Foundation's partner Media Matter for Democracy (MMfD) who also leads the training on it. On 27 and 28 February 2018,  8 women and 15 men from 13 CSOs from Battagram and Mansehra were trained in the use of Awam. The training was field-based and included group work and simulations. The stories uploaded by CSOs will be accessible to media houses who will be able to use them as news content.
27 & 28 February 2018 , the Foundation's office in Abbottabad.