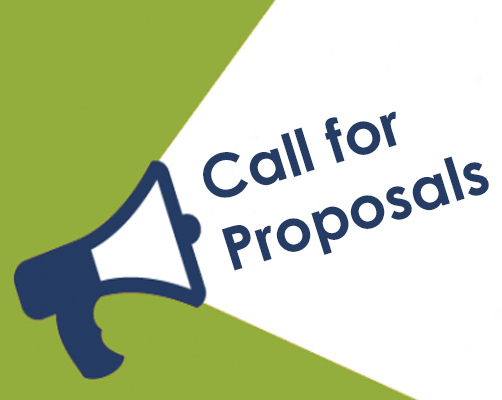 Citizen Engagement for Responsive & Accountable Governance
Mid Term Review
TORs
Background
Citizen Engagement for Responsive & Accountable Governance (CERAG) is a 36-month (1 January 2017-31 December 2019) project supported by the European Union. Its overall objective is: increased and effective contributions by empowered civil society organizations (CSOs), local authorities (LAs) and citizen alliances to strengthen democracy, improve governance and achieve better development outcomes in Pakistan. It has two specific objectives:
Increased capacities and engagement of CSOs and LAs in Khyber Pakhtunkhwa promoting pro-poor, inclusive, responsive and accountable governance and development processes.
Expanded, broad-based and vibrant constituency of support for political reforms that strengthen local governments and increase citizen participation in governance, public finance decisions and accountability in Pakistan.
Working intensely with CSOs and LAs in 12 districts of Khyber Pakhtunkhwa, CERAG aims to demonstrate that citizen engagement in governance supports the effective functioning of democracy, the legitimacy of government, the successful implementation of policy and the achievement of social cohesion and development outcomes. Experiences from 12 Khyber Pakhtunkhwa districts will be shared at sub-national and national levels through citizen alliances and the media with a view of promoting a multiplier effect and also expanding the constituency of support for empowered local governments, public participation in governance, and, transparent, accountable governments. Specifically, CERAG seeks to achieve the following five intermediary objectives:
Build the capacity of at least 100 CSOs in 12 Khyber Pakhtunkhwa districts to better understand public budgets and use social accountability, communication & negotiation skills to engage LAs for improving social services and development processes, especially for the poor and the socially excluded.
Assist more than 3,000 councillors (especially women, peasants/labour, youth and non-Muslims) in 12 Khyber Pakhtunkhwa districts to have strong capacity to better represent their constituents and enhance citizen participation in planning, budgeting and monitoring development and the delivery of quality social services.
Support LAs in Khyber Pakhtunkhwa to pilot-test at least 24 multi-stakeholder territorial plans and budgets for pro-poor development and inclusive, sustainable growth.
Increase public knowledge and dialogue in Khyber Pakhtunkhwa to better understand the province's budgets and demand fair and transparent public finance decisions.
Assist at least two citizen alliances (including associations of LA councillors as members) to structure and amplify demands for transparent and participatory governance in Pakistan based on knowledge and good practices generated by connecting social accountability chains from local to sub-national and national levels.
Omar Asghar Khan Development Foundation has lead implementation responsibility. It is supported by the co-applicant, Media Matters for Democracy (MMfD), that uses its technical expertise and experience to lead on media-related interventions.
The Foundation is commissioning an independent Mid-Term Review of CERAG to provide credible evidence on results achieved so far, and, challenges faced and anticipated. The following are details of the MTR:
1.  Purpose
The Foundation and MMfD seek assistance to better understand and document the impact of CERAG, todate, against its overall, strategic and intermediary objectives. Specifically, the MTR will:
Review CERAG's impact and effectiveness, todate, in realizing planned outputs, outcomes and impacts as defined in its LFA.
Analyze CERAG's overall approach, management systems and efficiency in meeting programme objectives.
Review and document at least three case studies of effective CSO actions to engage with LAs using social accountability for delivery of improved public services.
Report examples to illustrate levels of PFM understanding due to CERAG interventions.
Identify key challenges encountered in project implementation. Also, project difficulties that should be anticipated in the remaining project period.
Draw out lessons emerging from CERAG for improved citizen engagement in governance.
2.  Outputs
An initiation proposal specifying a framework of inquiry, data collection methodology, proposed work plan, and, an outline of the MTR report.
A draft MTR report on findings, lessons learnt and proposed recommendations.
A final MTR report.
3.  Proposed Methodology
The MTR will include review of documents including CERAG's proposal, LFA and reports. Interviews of key staff of the implementing organizations, partner CSOs and other key stakeholders will be held individually or jointly in a workshop setting. A framework of inquiry will guide the MTR, which will be conducted using a participatory process.
4.  Duration & Time Frame
The assignment will be for 12 working days, as per the following tentative plan, which will be agreed with the consultant prior to signing of the contract:
| | | |
| --- | --- | --- |
|   | Activity | Working Days |
| 1 | Initial meetings with the Foundation, MMfD & the EU | 2 |
| 2 | Desk review of project documents | 1 |
| 3 | Consultation with staff & partners (including field visits, if needed) | 4 |
| 4 | Documentation of review | 2 |
| 5 | Feedback session with the Foundation & MMfD | 1 |
| 6 | Incorporate comments and prepare final report | 2 |
|   | Total | 12 |
Proposals from interested consultants/consulting firms should be emailed to
DEADLINE FOR RECEIPT OF PROPOSALS IS FRIDAY 18 JANUARY 2019.
Payment schedule
The payment will be as follows:
20%     on signing of agreement
50%     on submission of draft report
30%     on acceptance of final report
Profile of consultant
The consultant appointed will have a solid mix of skills, attributes and experience. She/he will have:
At least five years' experience in evaluating multi-year, complex programmes.
Preferably a university degree in development, public policy or other relevant discipline.
Sound knowledge of social accountability, public finance management, governance, decentralization and the media.
Strong analytical and conceptual skills.
Excellent skills in report writing (English).
Ability to travel in remote areas.