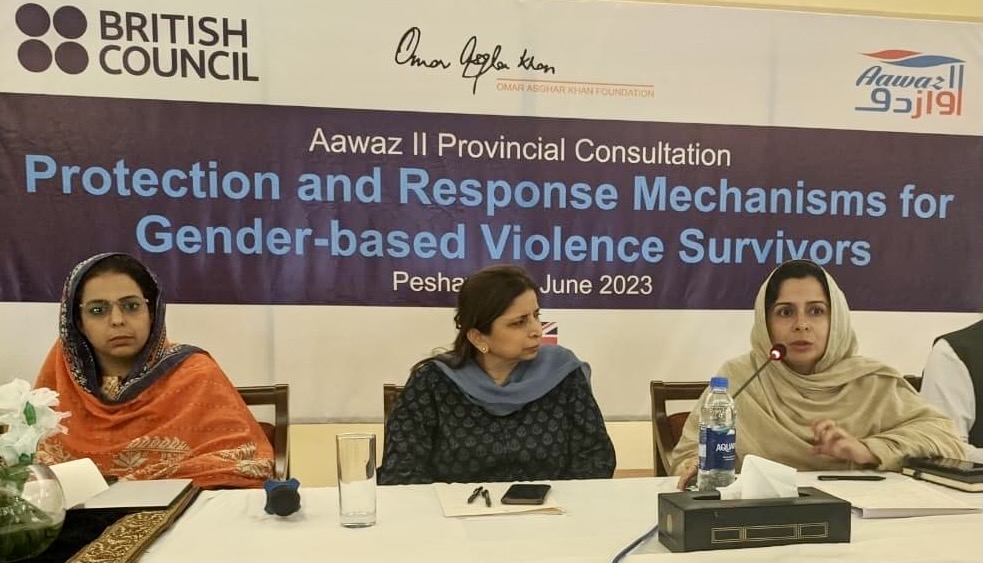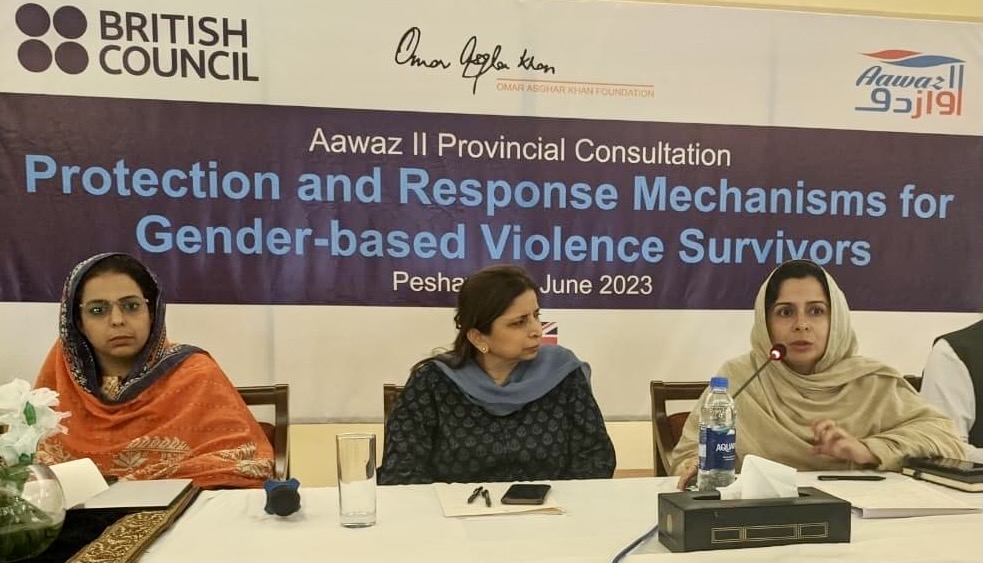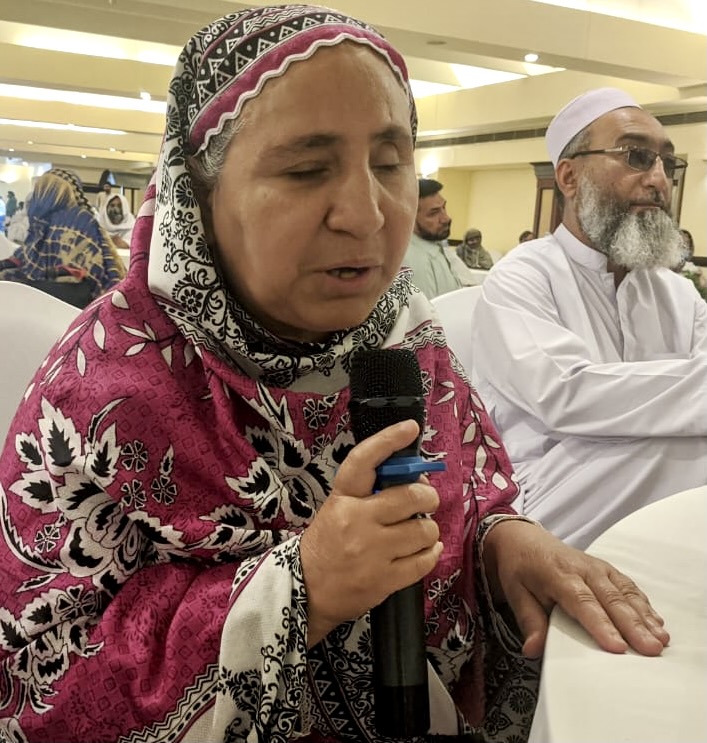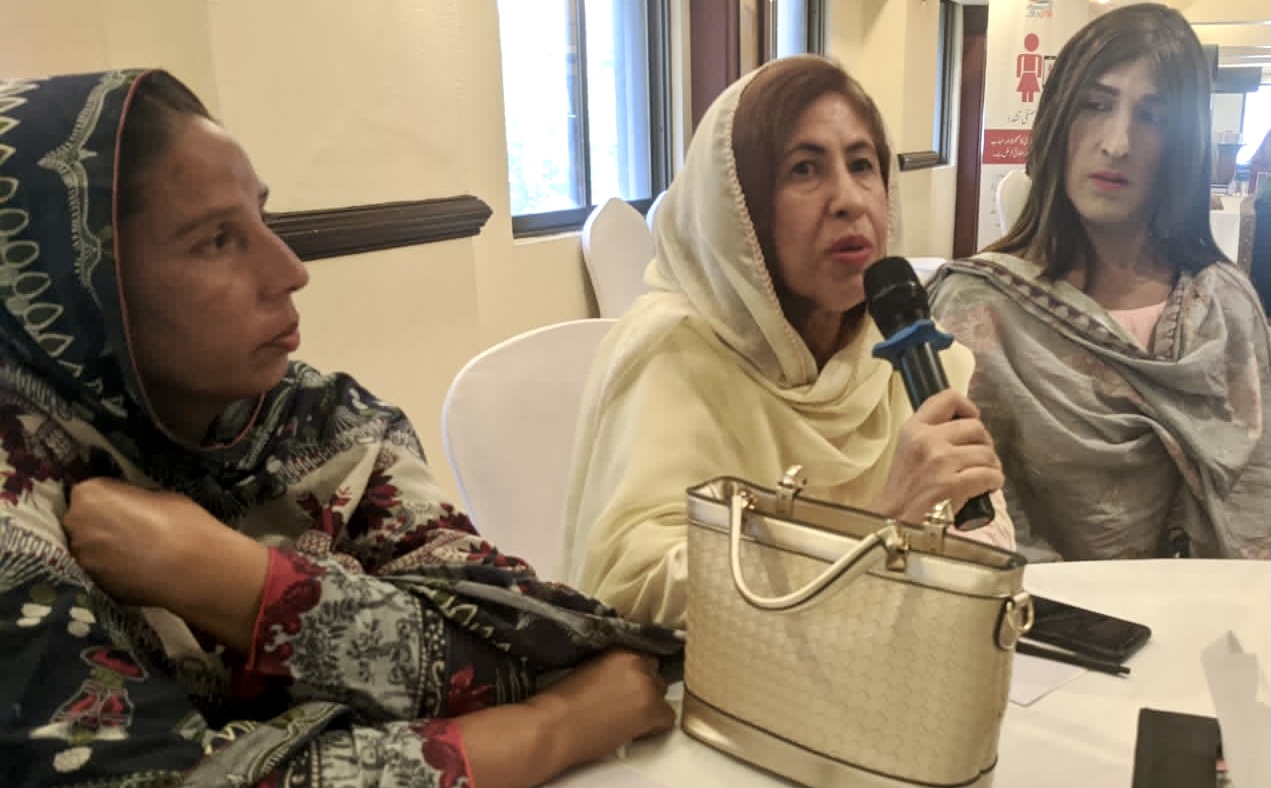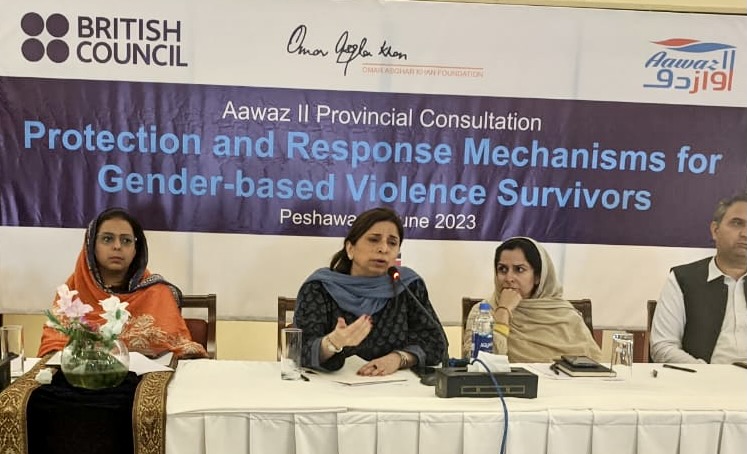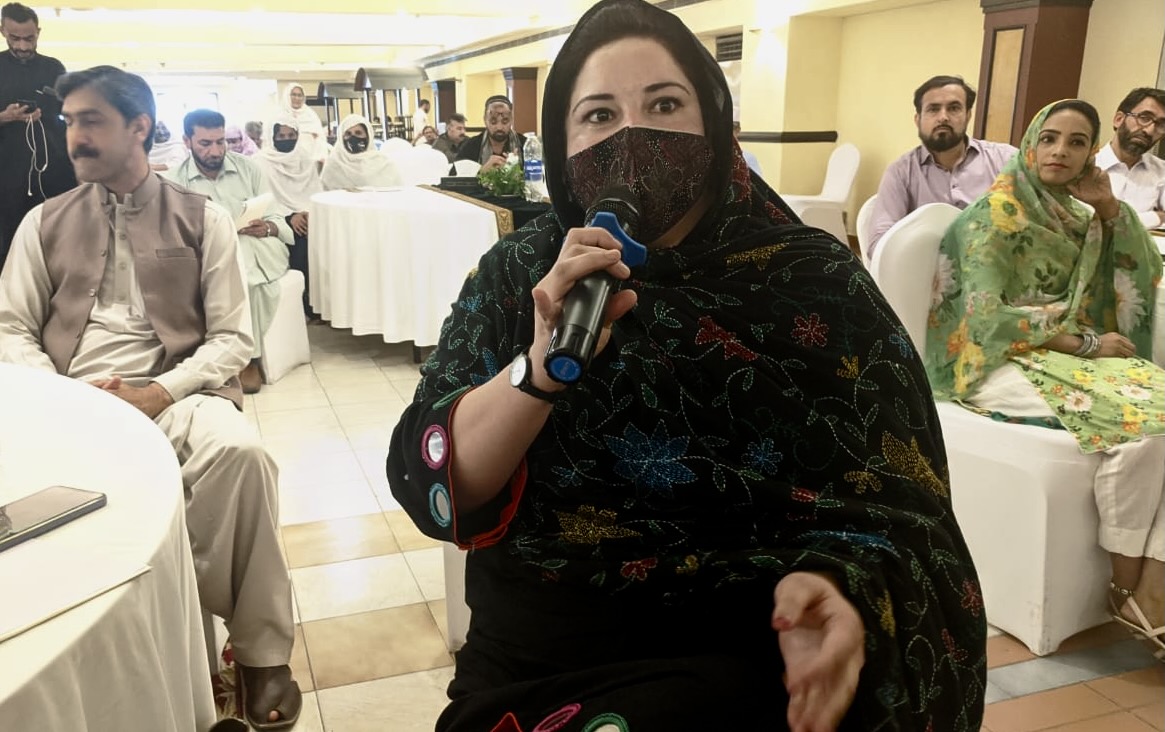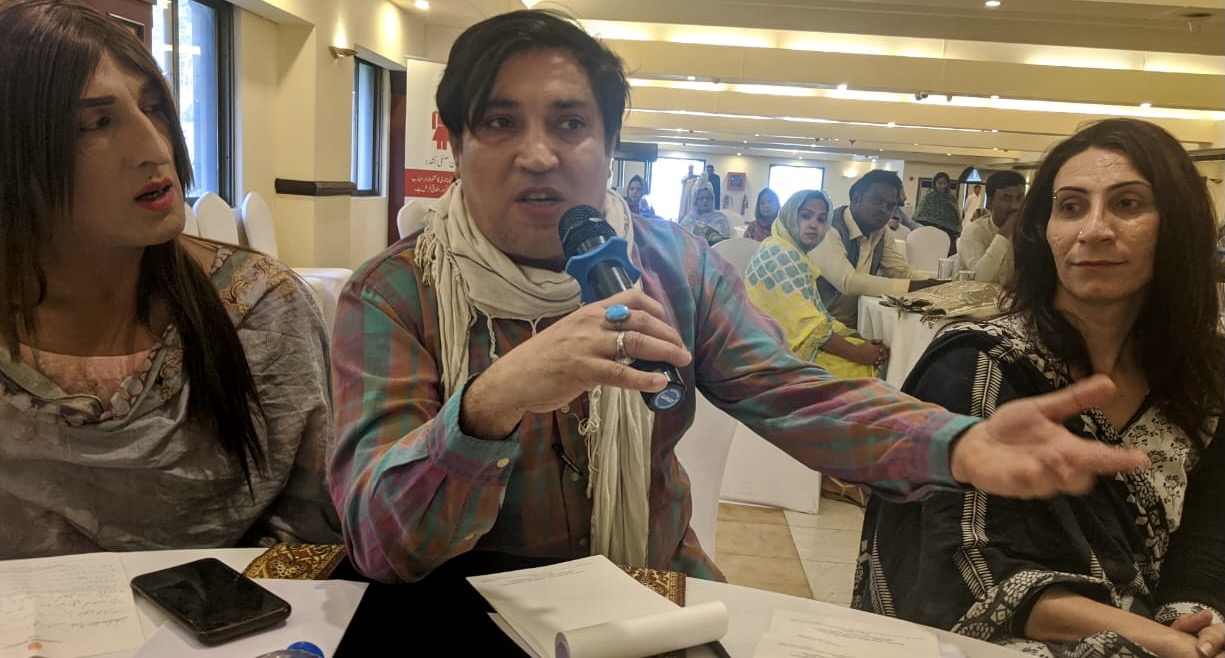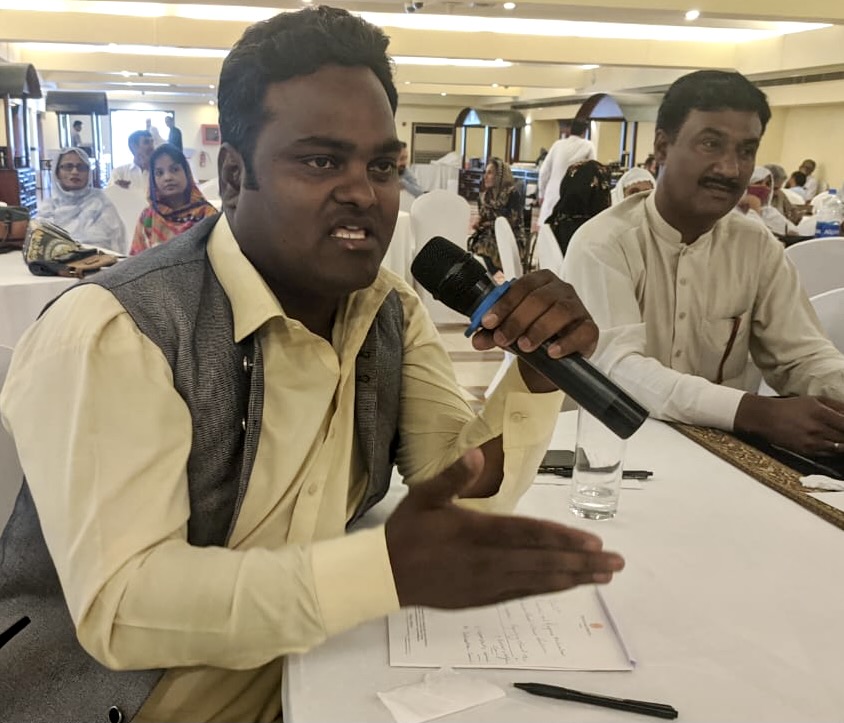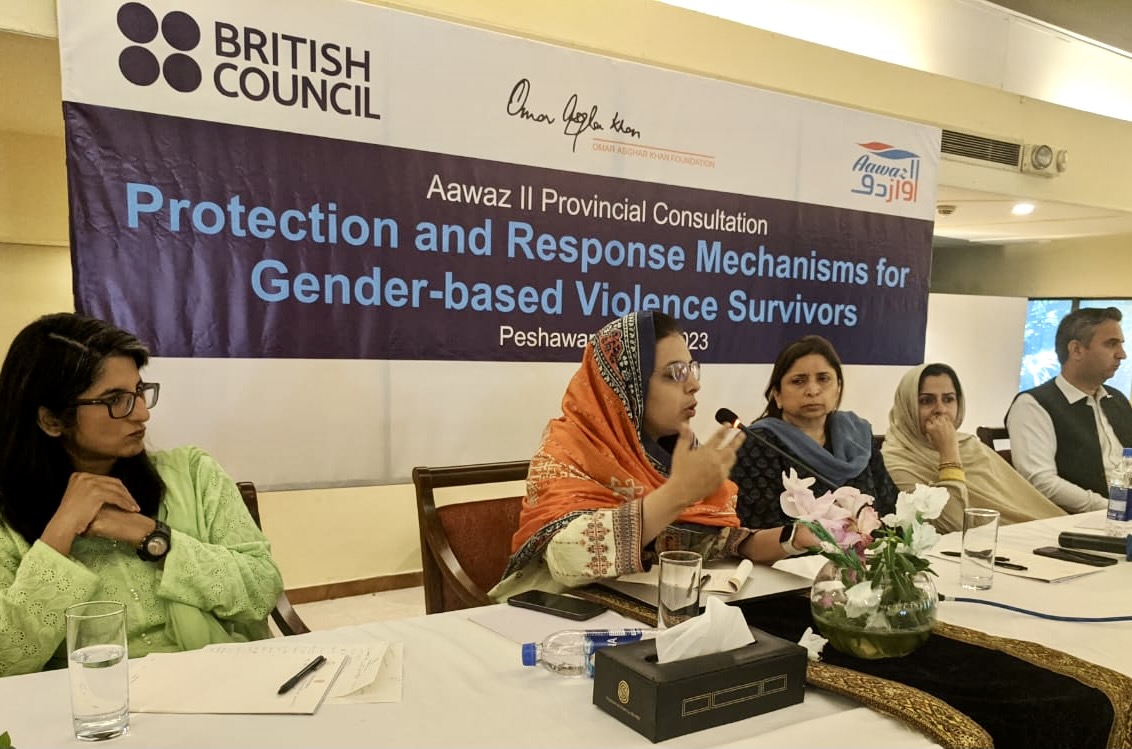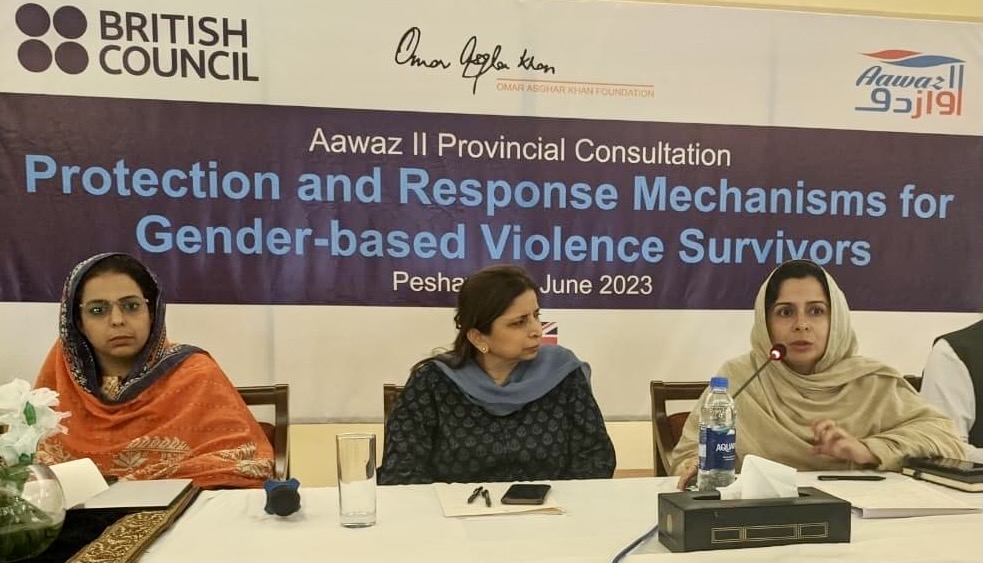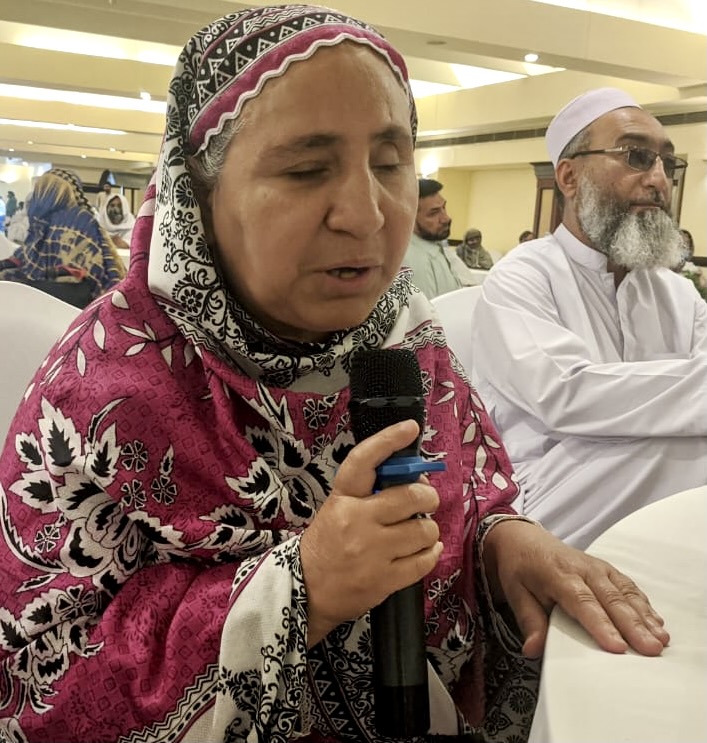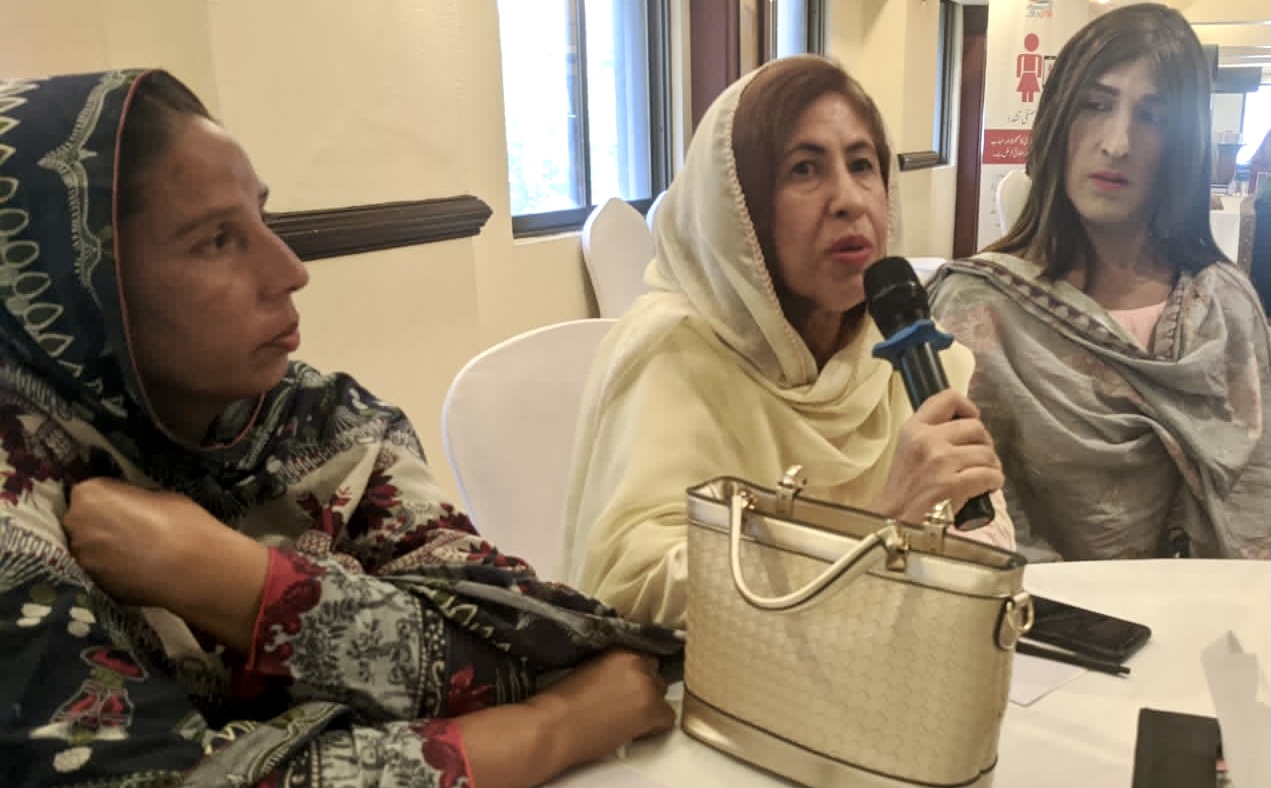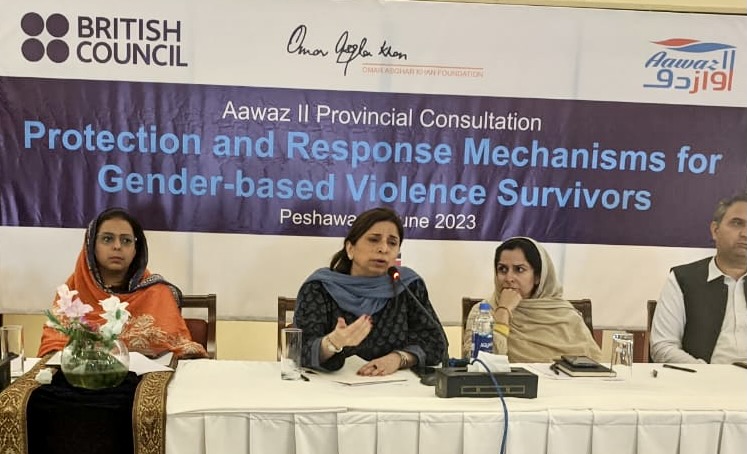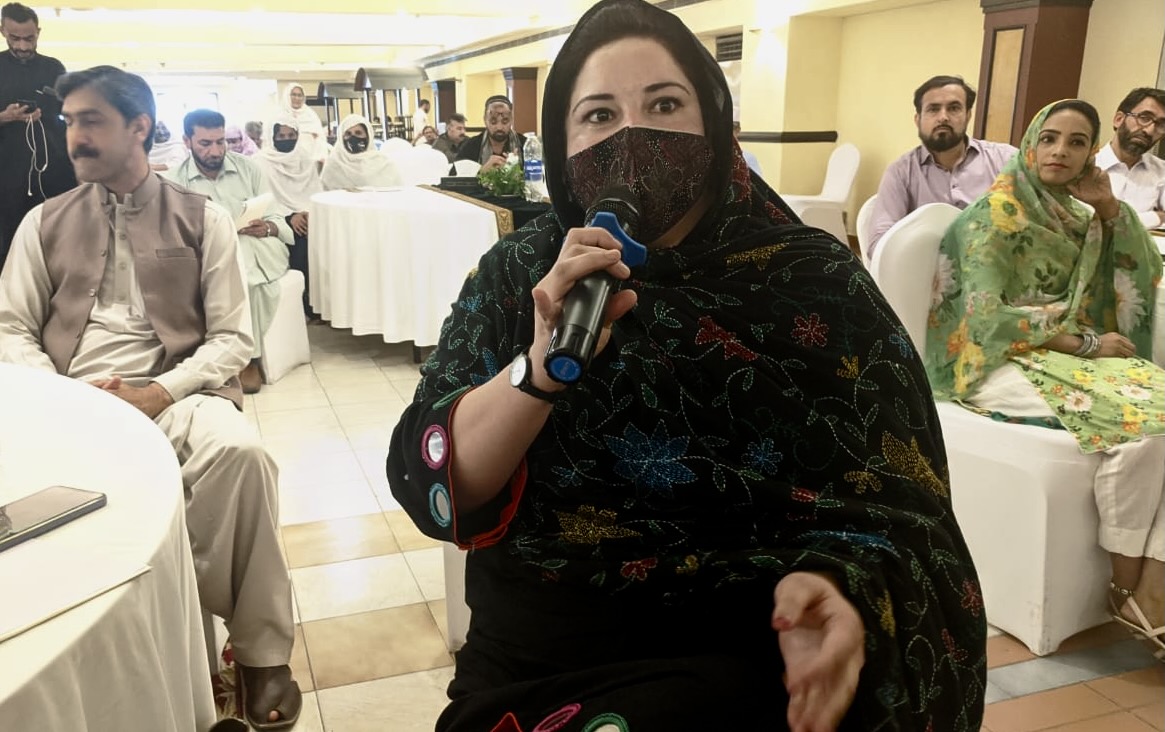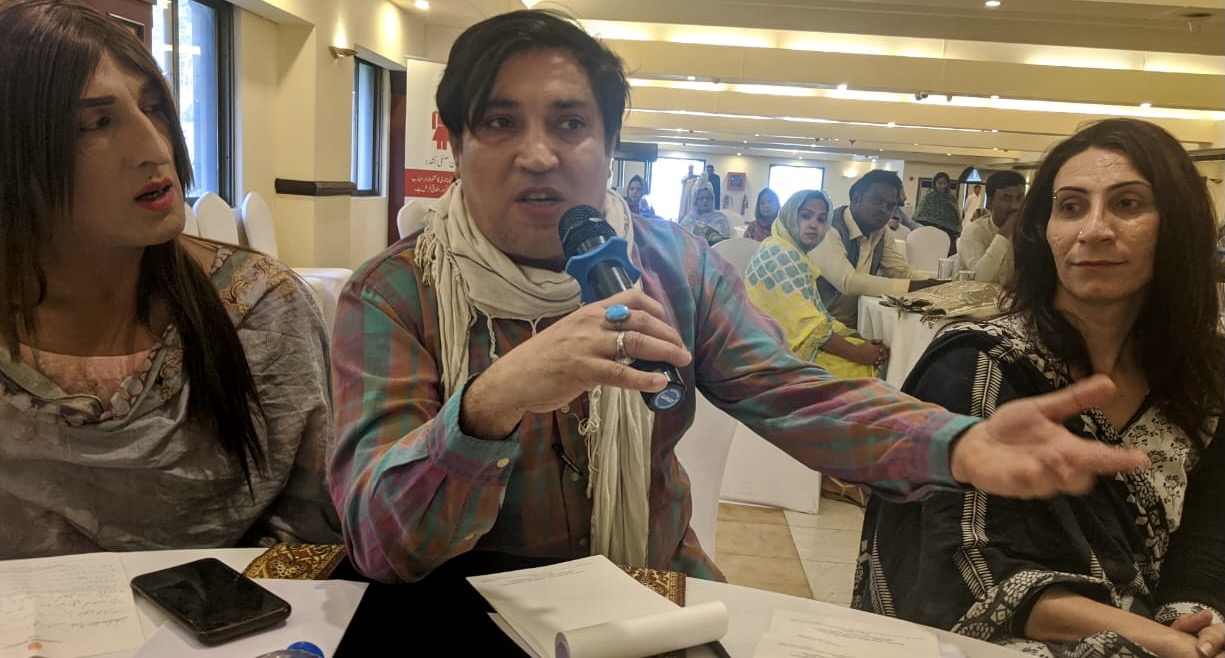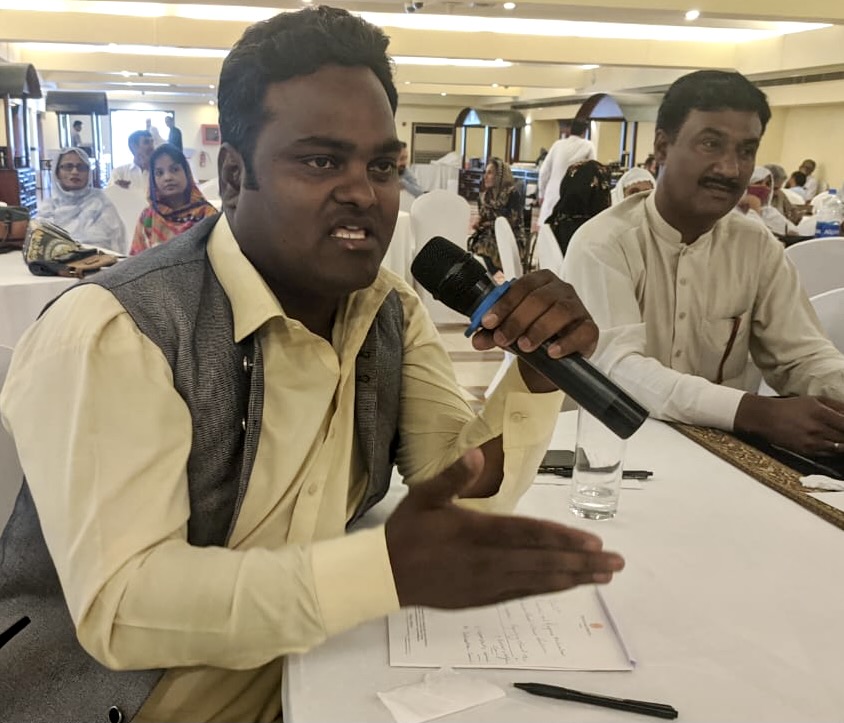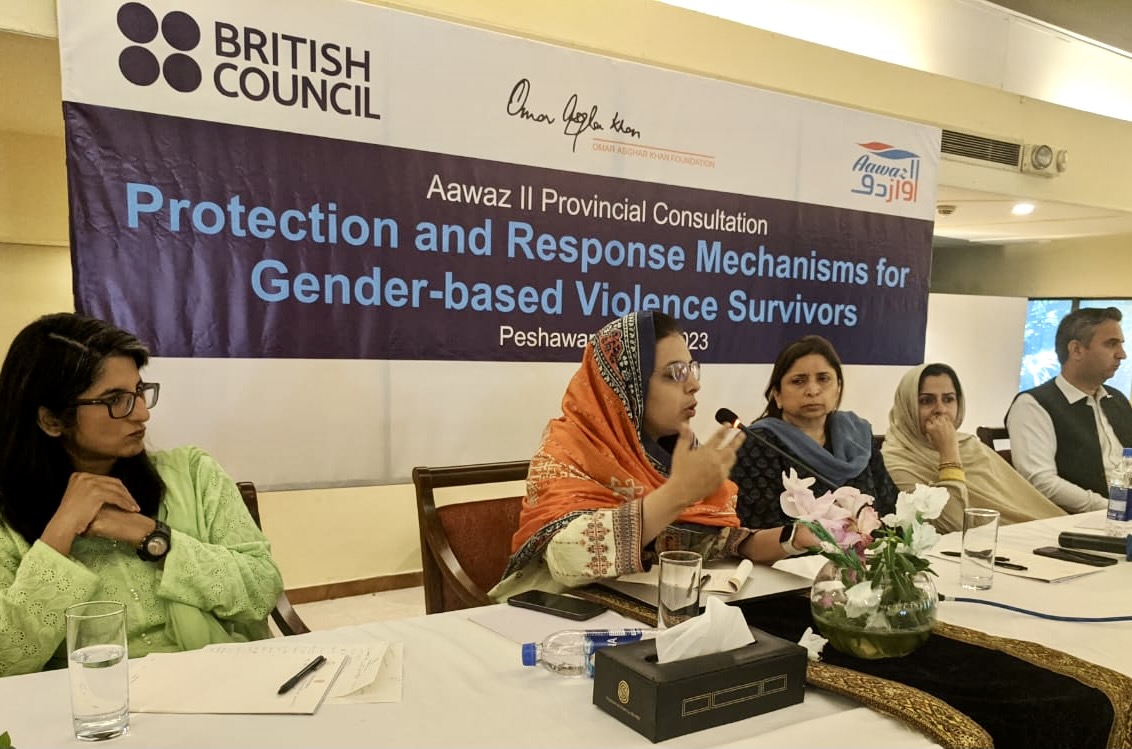 Protection & Response Mechanisms for GBV Survivors Aawaz II Provincial Consultation-KP
Protection & Response Mechanisms for GBV Survivors
Aawaz II Provincial Consultation-KP
8 June 2023, Peshawar
"The KP Government is establishing facilities to help GBV survivors learn skills to will help them become more self-reliant," said Deputy Secretary, Social Welfare & Women's Empowerment, Ms. Warda Latif. She was speaking at the consultation that brought together more than 60 women, persons with disabilities, transgender persons, and religious minorities from 13 KP districts: Peshawar, Charsadda, Haripur, Nowshehra, Buner, Lower Dir, Abbottabad, Mardan, Malakand, Mansehra, Swat, Swabi and Kohat. The Deputy Secretary also gave details of efforts to expand and improve Dar-ul-Amans (DUAs) and extend the outreach of the Bolo Helpline. "District Committees on the Status of Women have been nominated in all KP districts, but their official notification is pending," stated Ms. Amna Durrani, Director Programmes, KP Commission on the Status of Women.
Participants recommended facilitation for filing FIRs on GBV cases, especially for women and transgender persons. More accessible DUAs were also suggested along with training of DUA staff, especially in responding to PWD GBV survivors. Participants also shared their successful interventions to prevent child marriage and respond to other GBV cases. This was possible due to the training, awareness, platforms and confidence provided by Aawaz II.
Ms. Rashida Dohad, Executive Director,
Omar Asghar Khan Foundation
stressed the need for such consultations to help exchange information on services between the government and communities and advocate better institutional structures needed for implementing gender-responsive laws such as the KP Domestic Violence Act 2021.