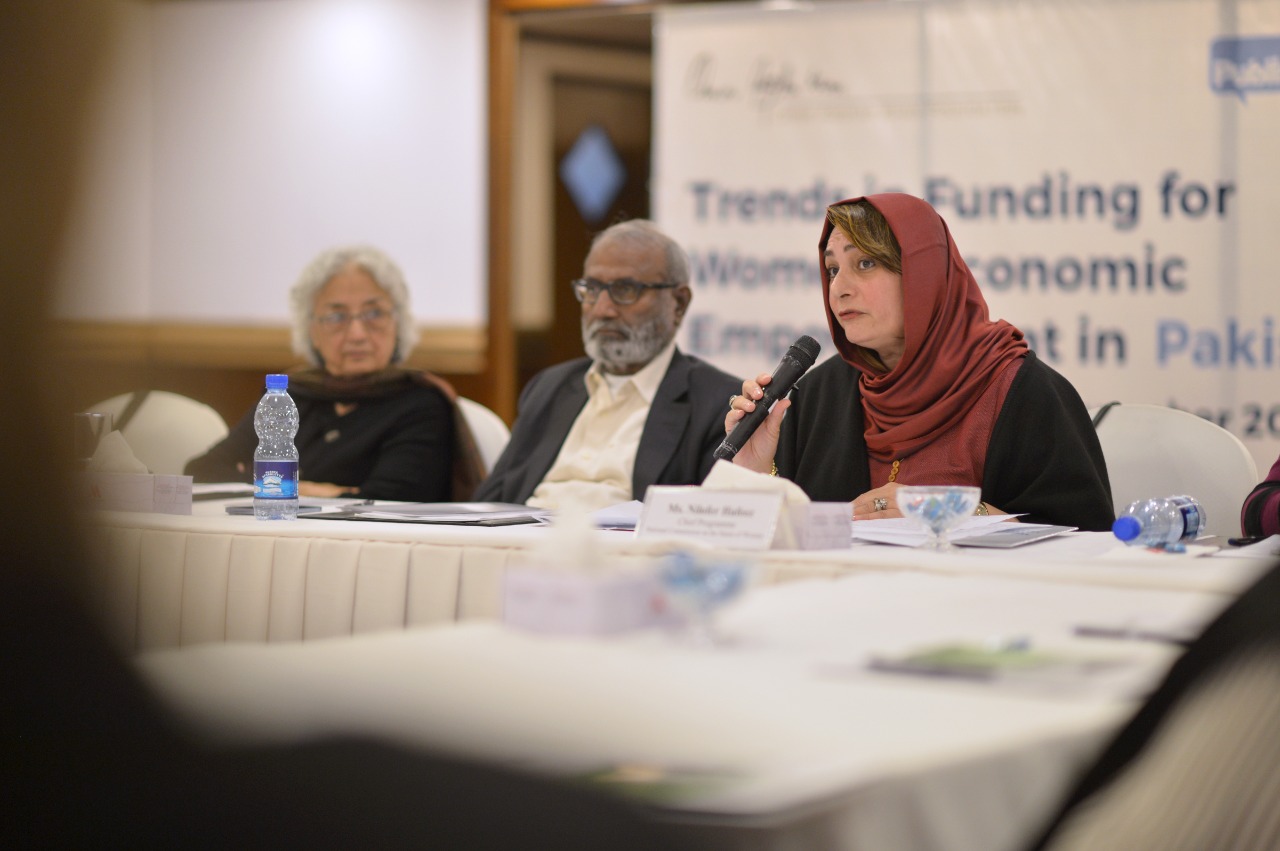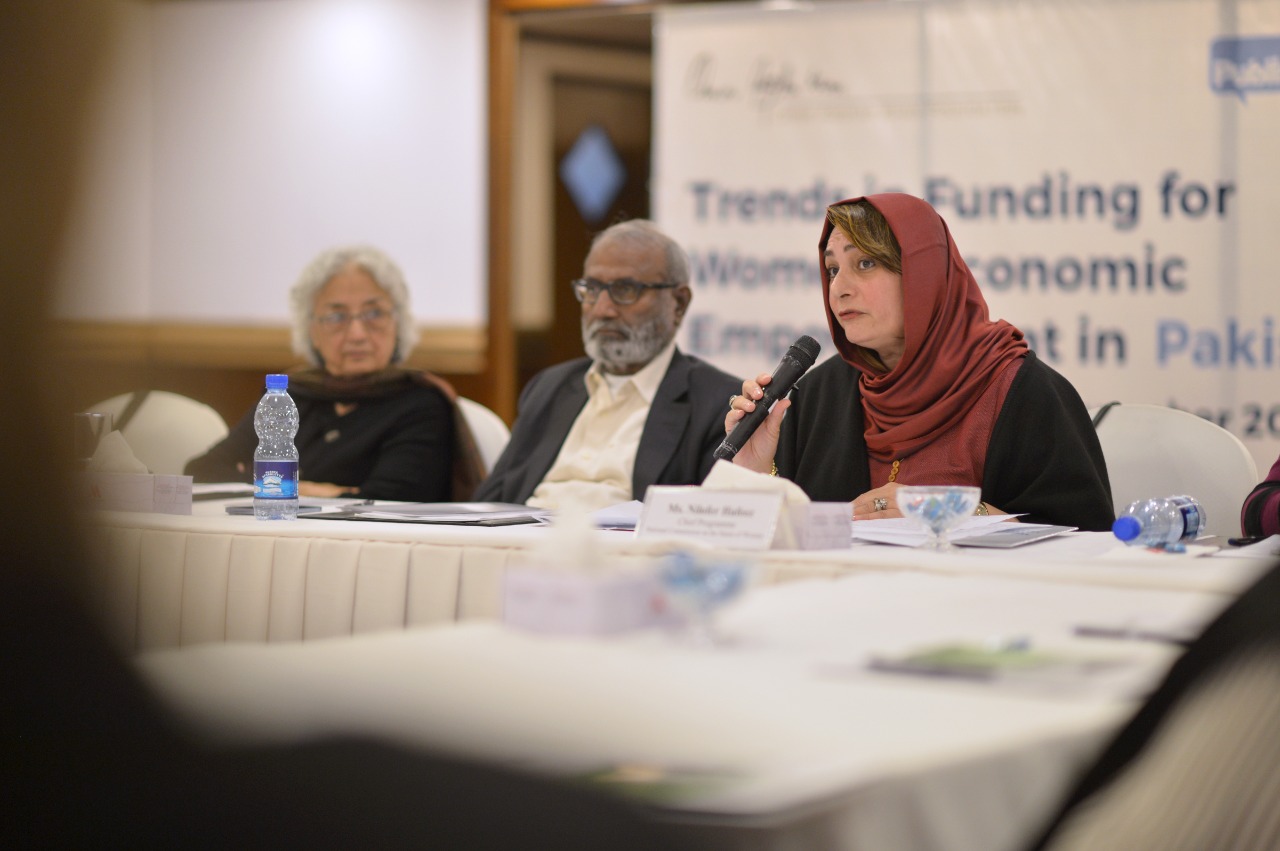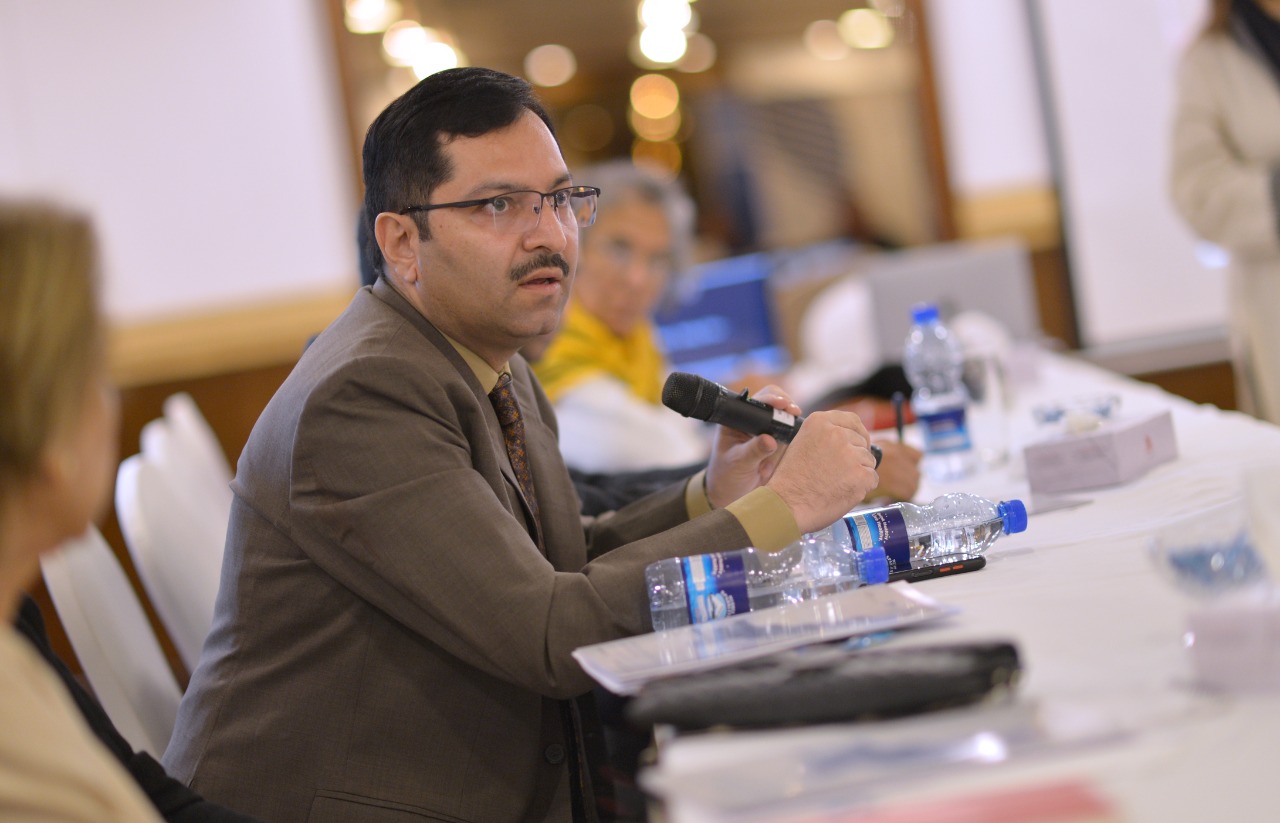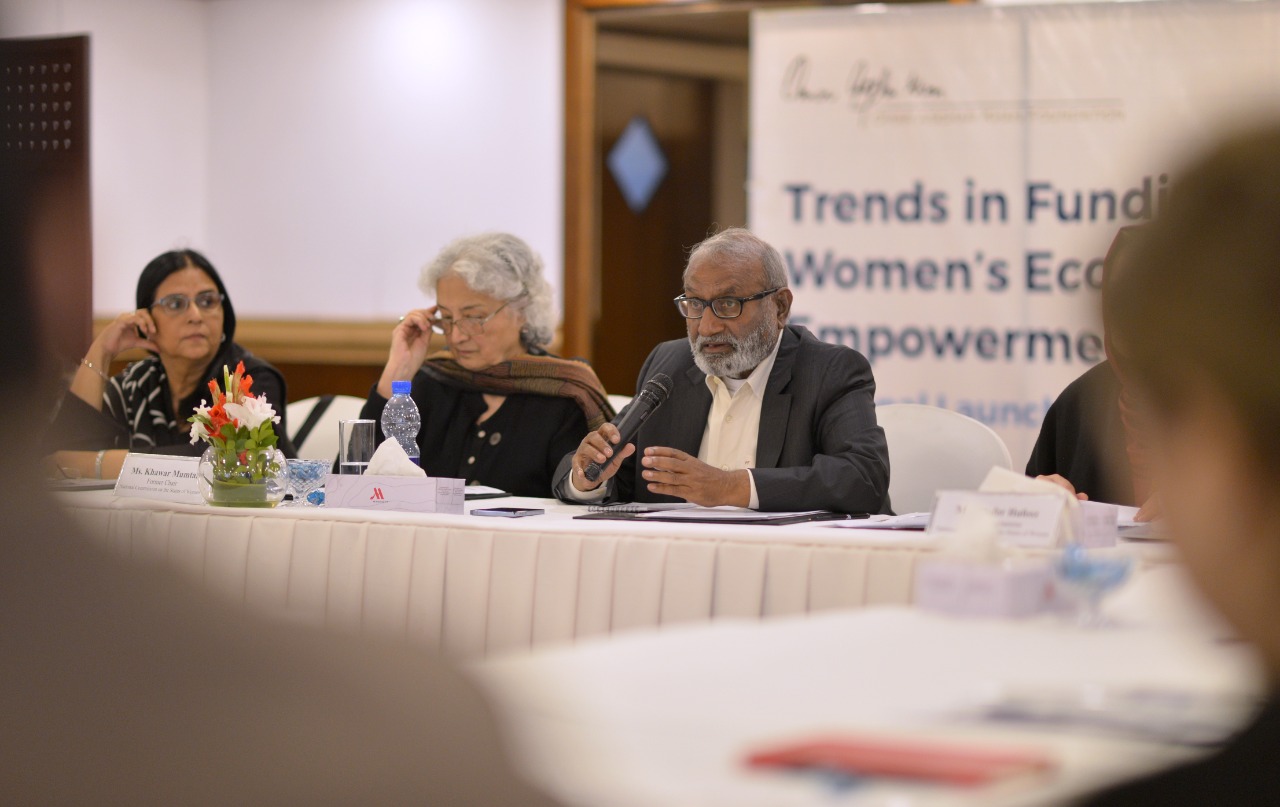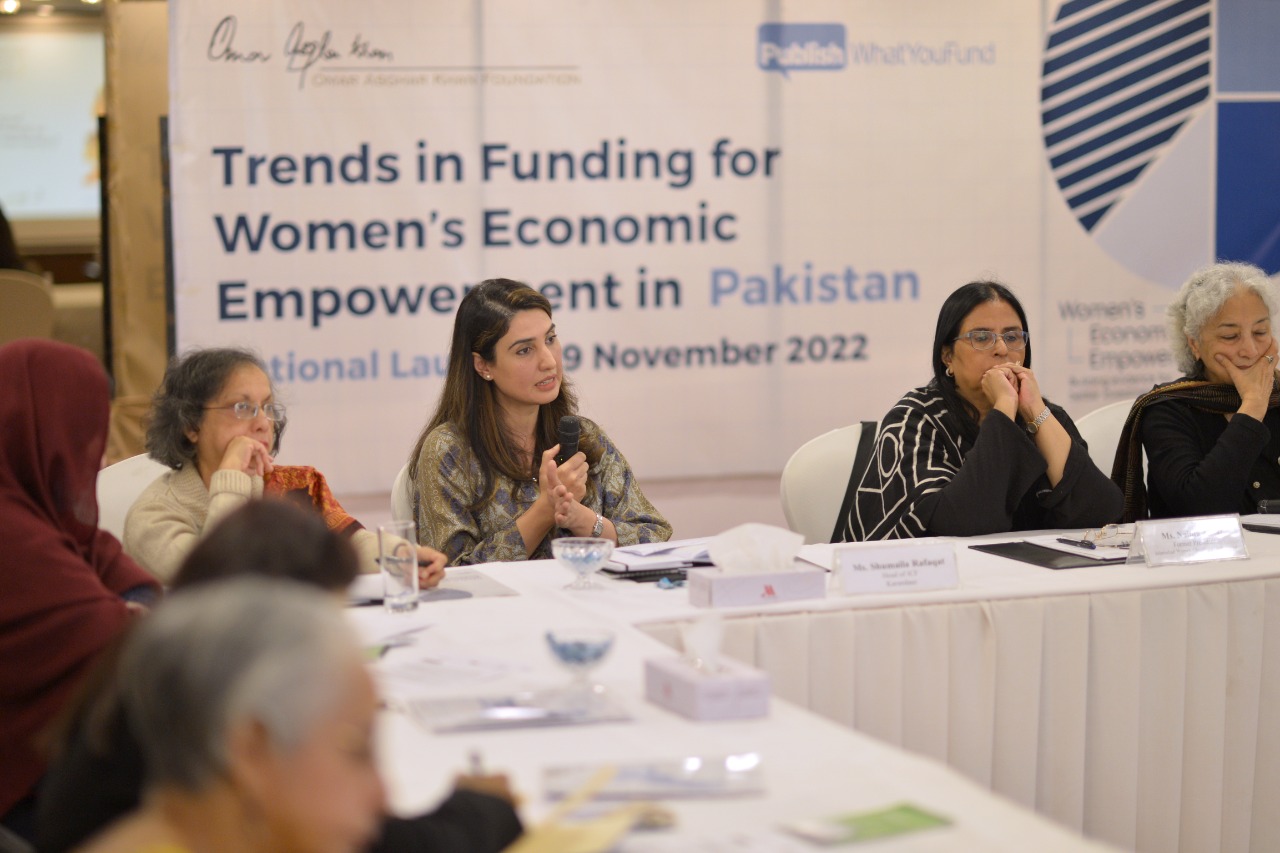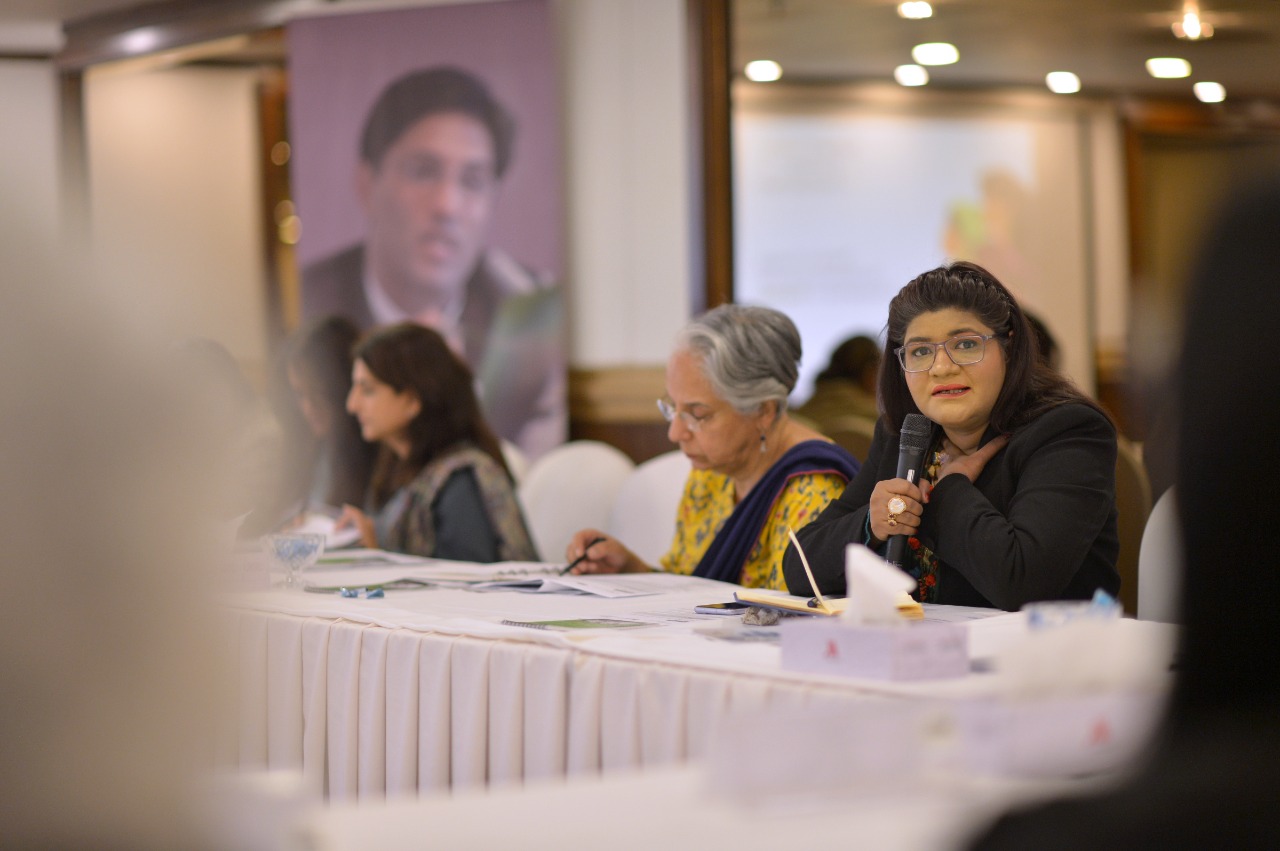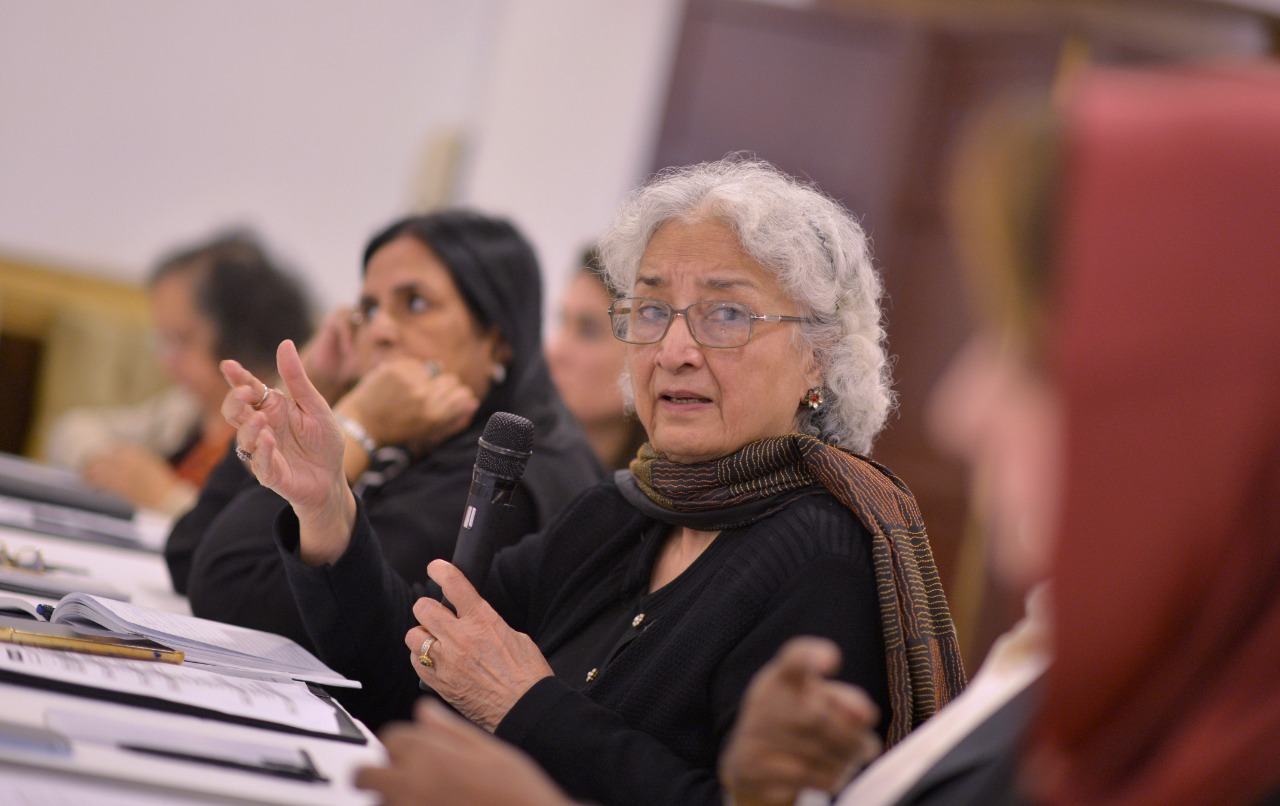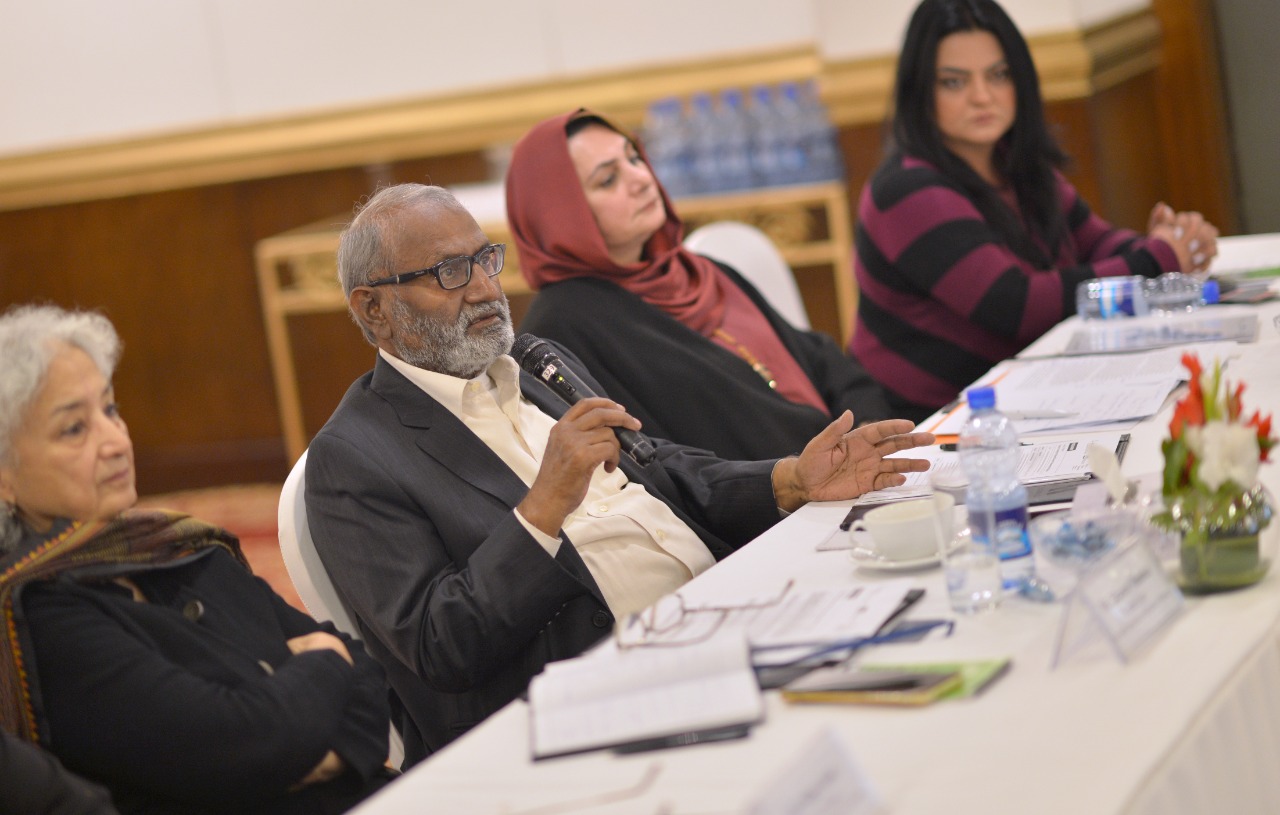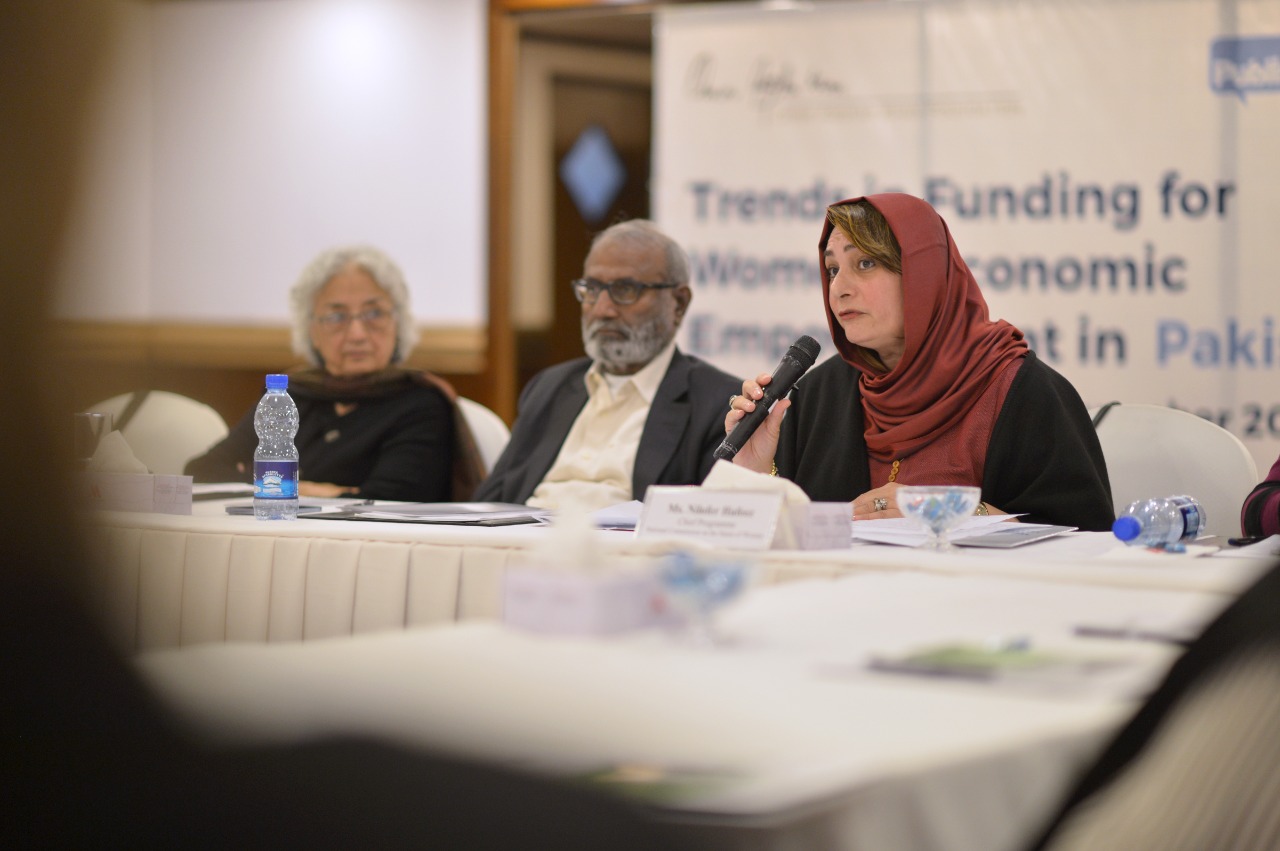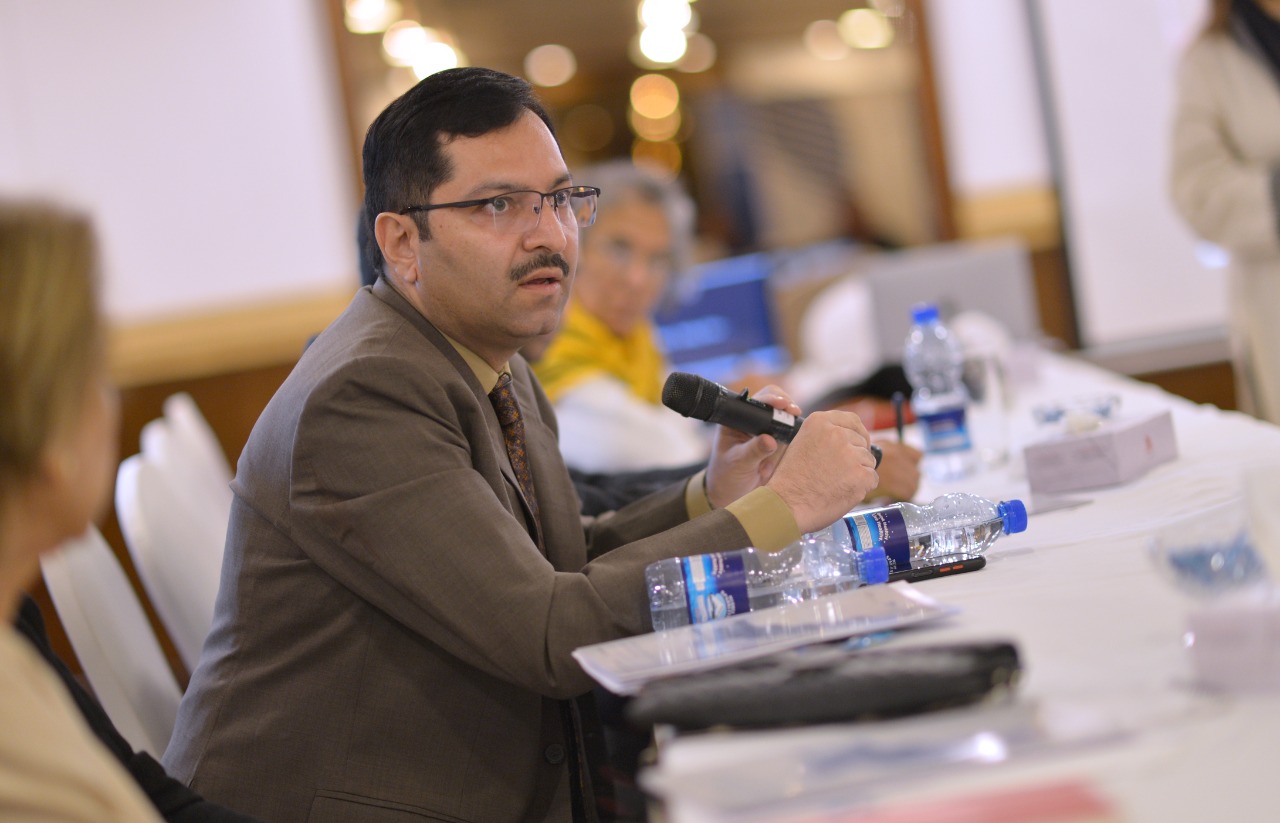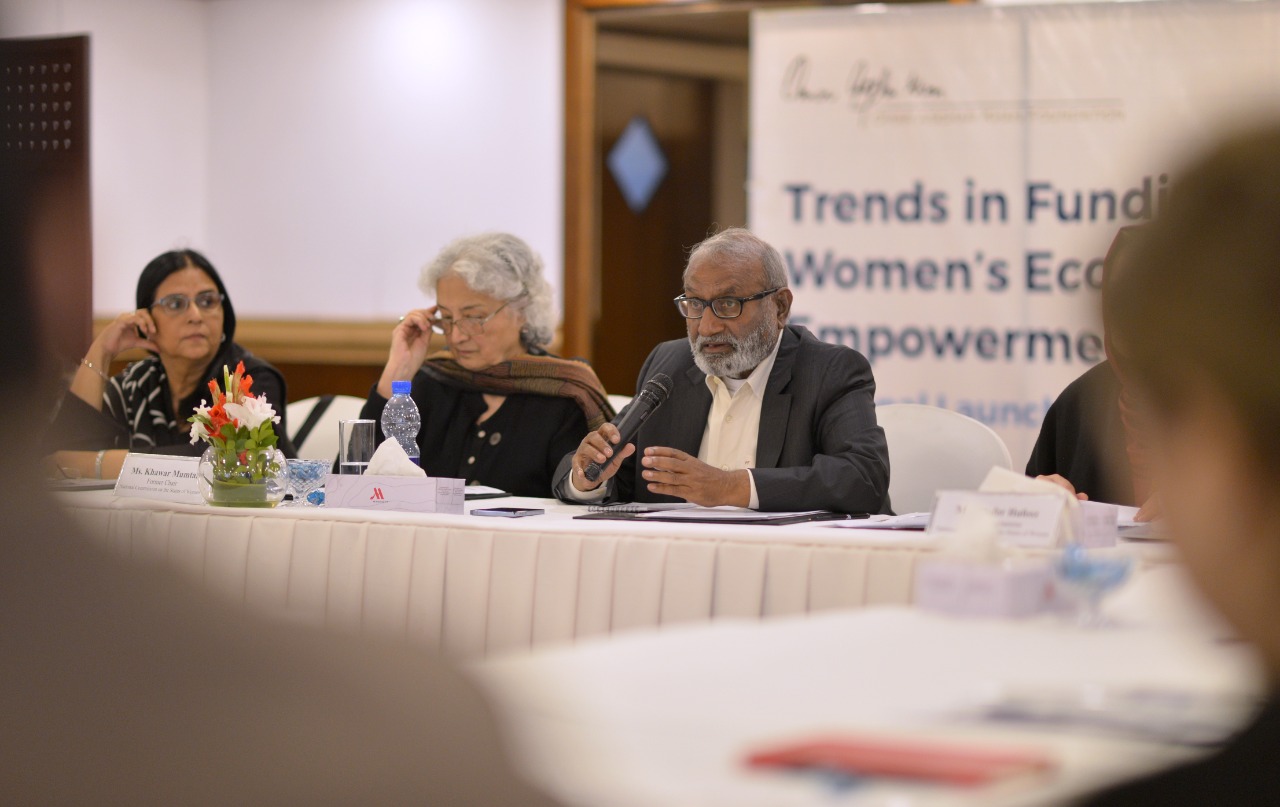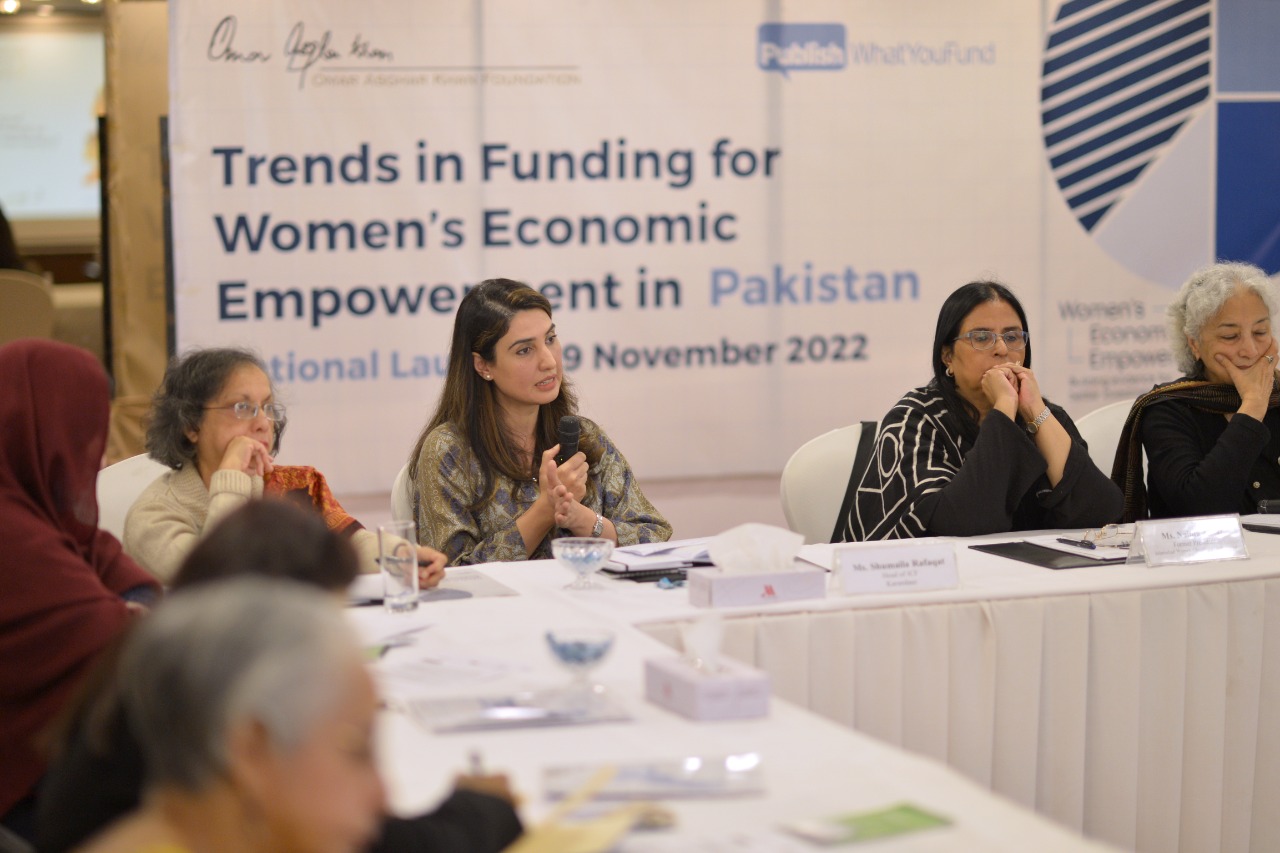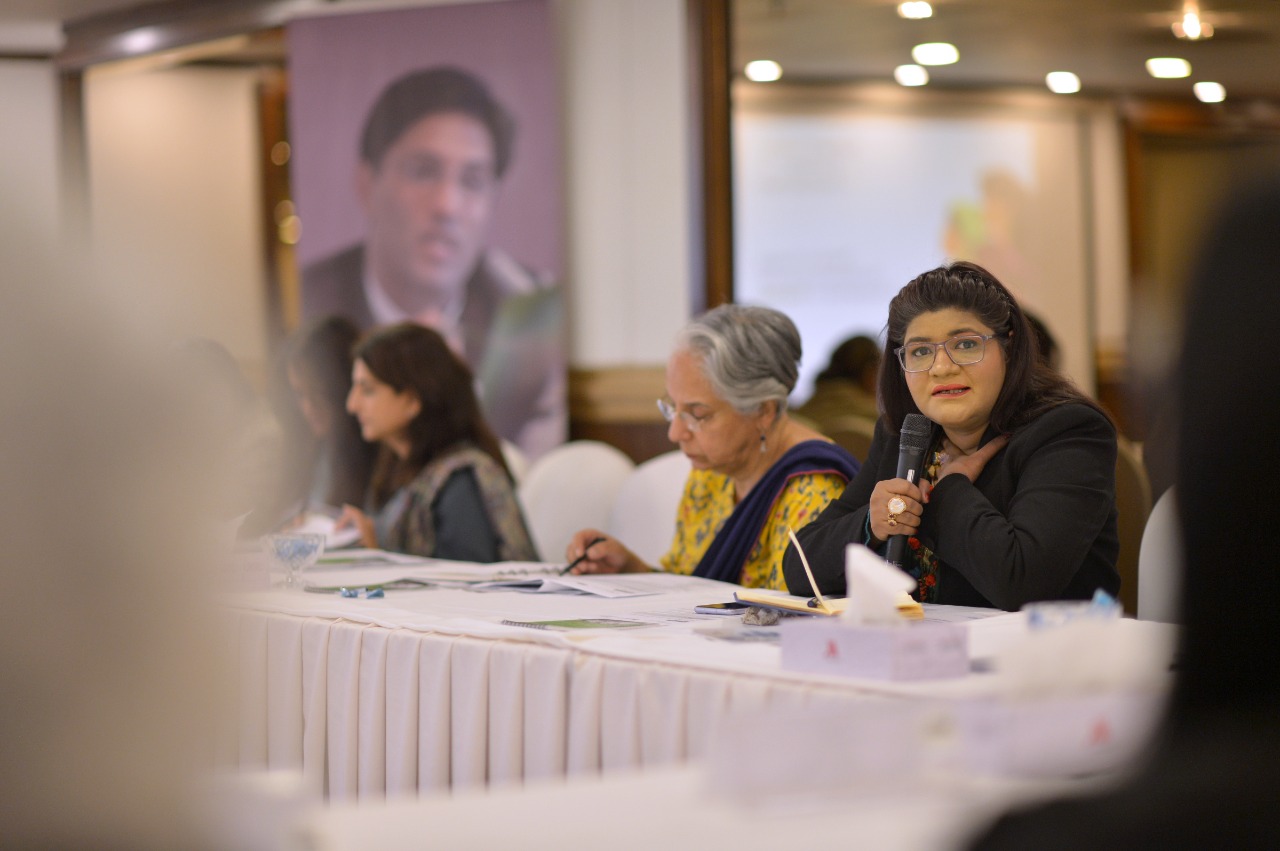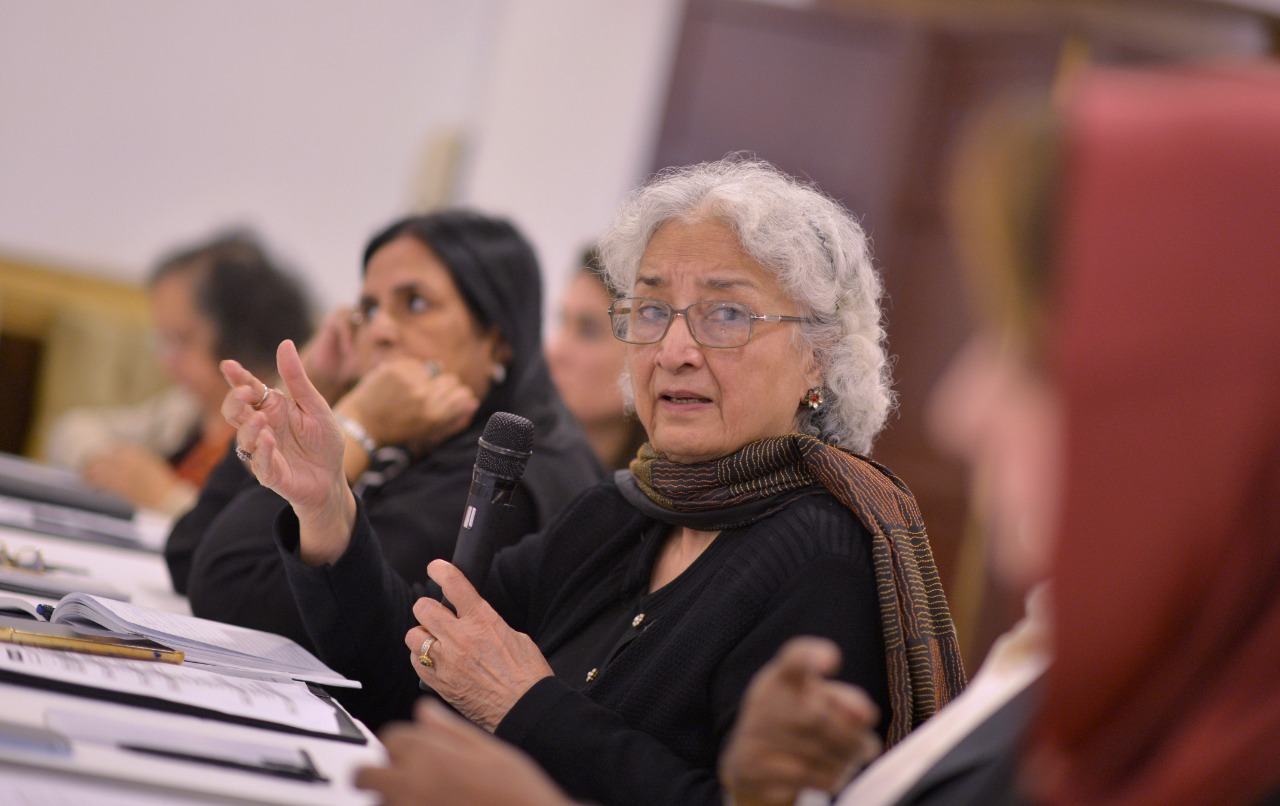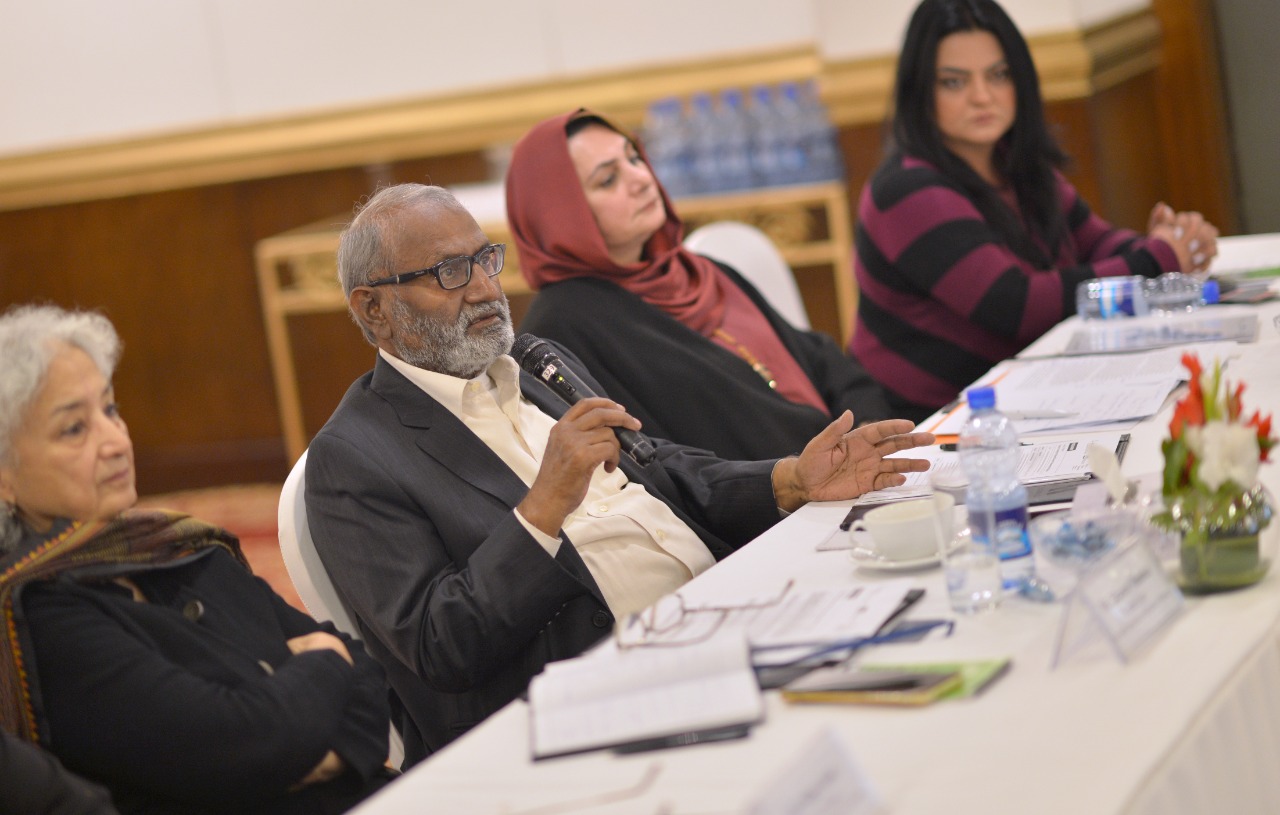 Trends in Funding for Women's Economic Empowerment (WEE) in Pakistan
Trends in Funding for Women's Economic Empowerment (WEE) in Pakistan
Launch of Report
29 November 2022, Islamabad
About 30 key stakeholders including government officials, business persons, CSOs and the media attended the launch of the study's report in Islamabad on 29 November 2022.
Chairing the launch event, Ms. Khawar Mumtaz, former Chair-NCSW, said that the study contributes to taking the discourse on WEE forward. Dr. Pervez Tahir said that the study provides important data on micro-economics and suggested assessing contributions of financial institutions and donor-funded projects. Ms. Naima Ansari, former President, Islamabad Chamber of Commerce & Industry, said that the information will further assist the Chamber is promoting WEE. Ms. Shumaila Rafaqat, Head of Innovations at Karandaaz, appreciated the framework used for the study. Ms. Nilofer Hafeez, Chief Programmes at NCSW, said that the study will strengthen the Commission's work on gender-responsive data gathering.
The study was completed by the
Omar Asghar Khan Foundation
in collaboration with Publish What You Fund as part of its 6-country project. It is hoped that the evidence generated by this work will help policymakers, funders, and gender advocates to support better funding approaches to advance WEE.