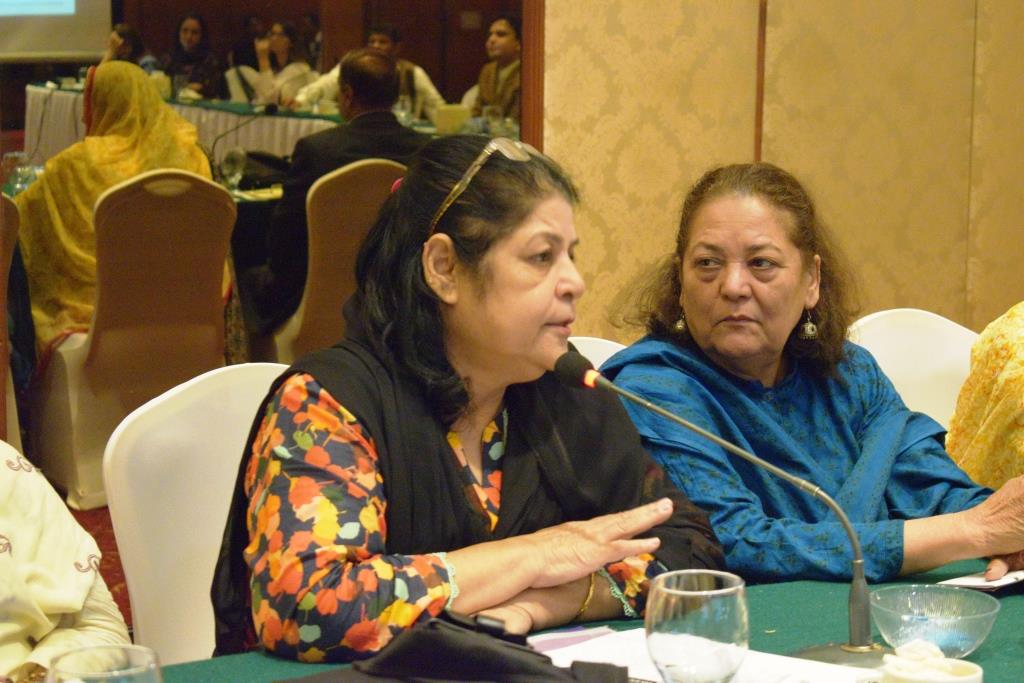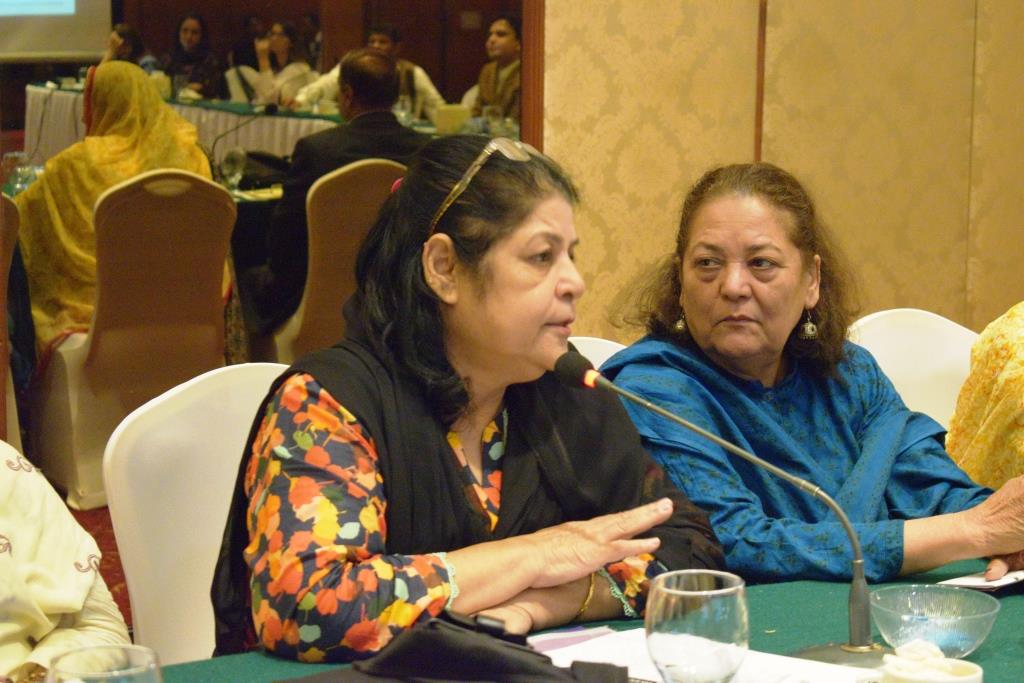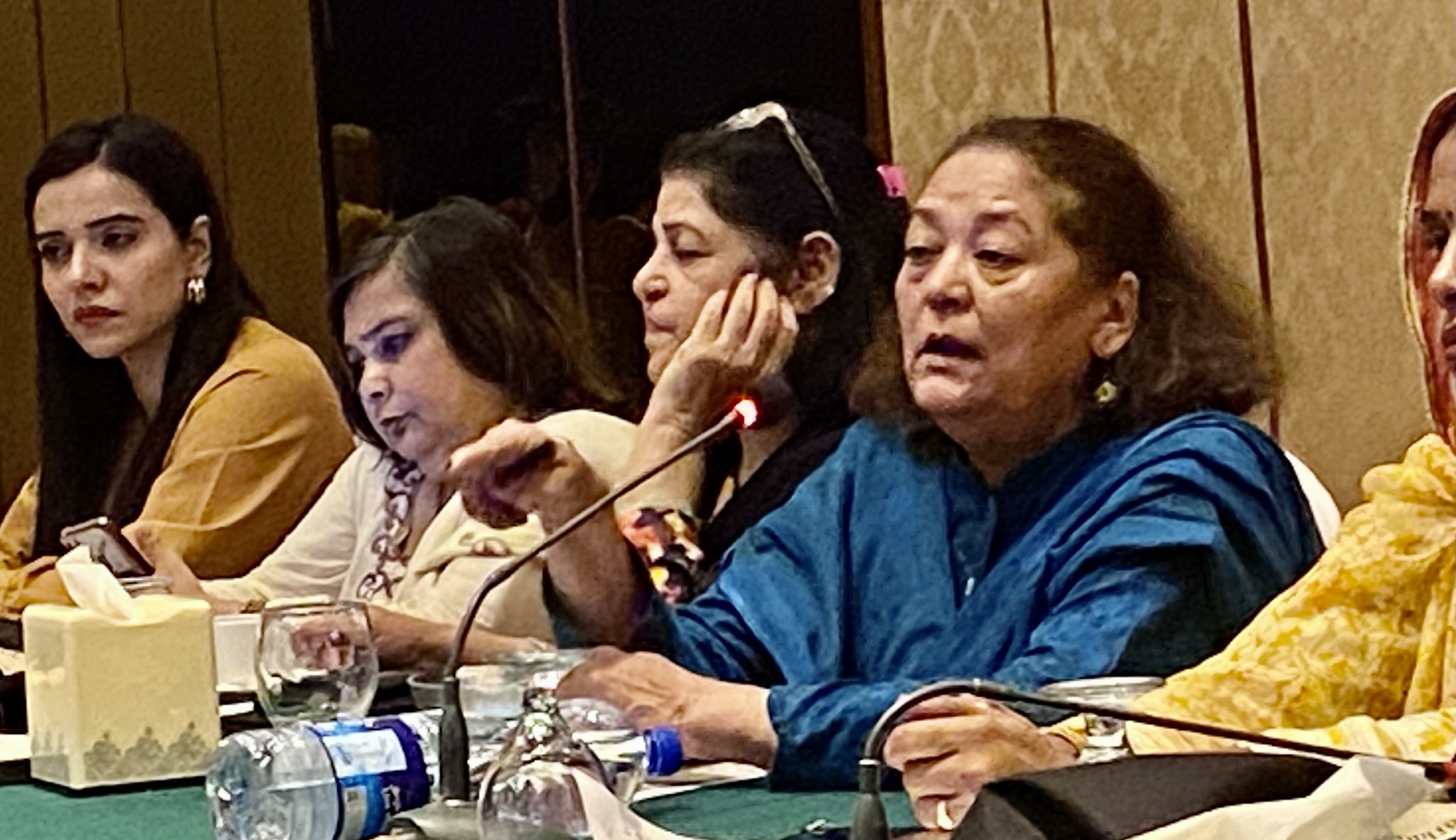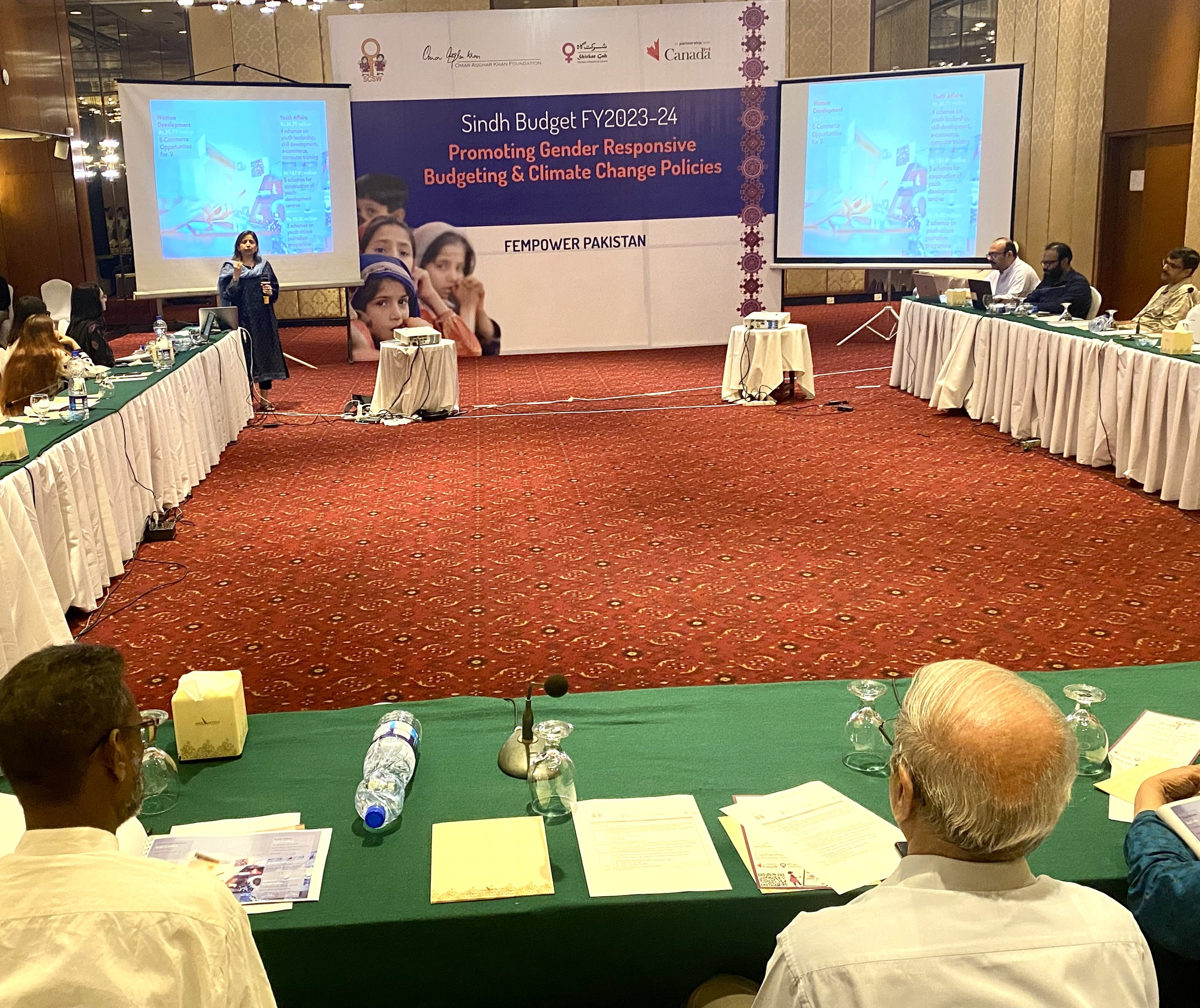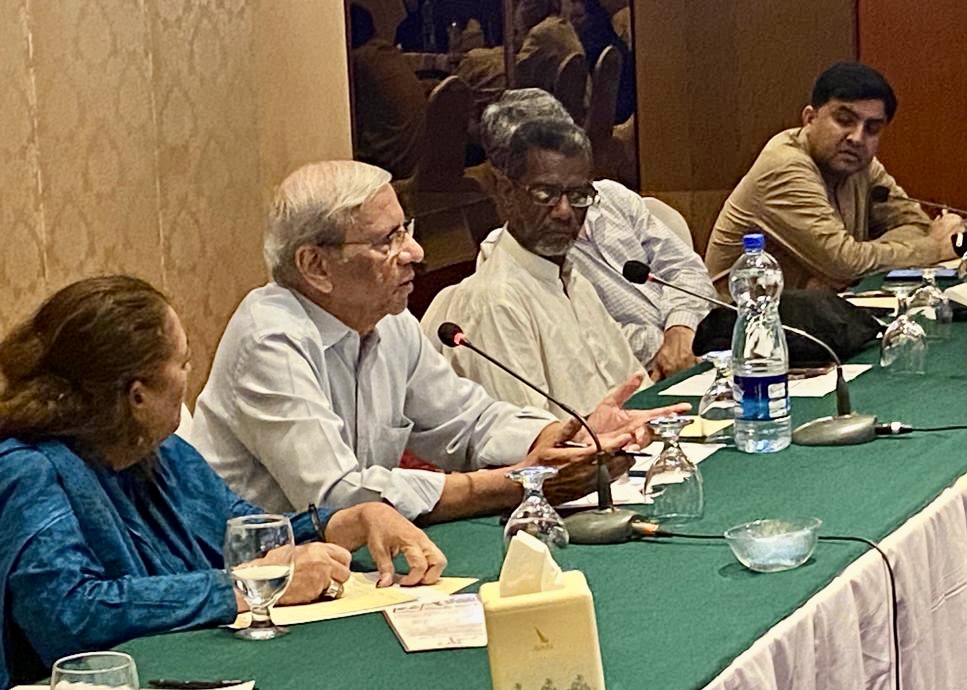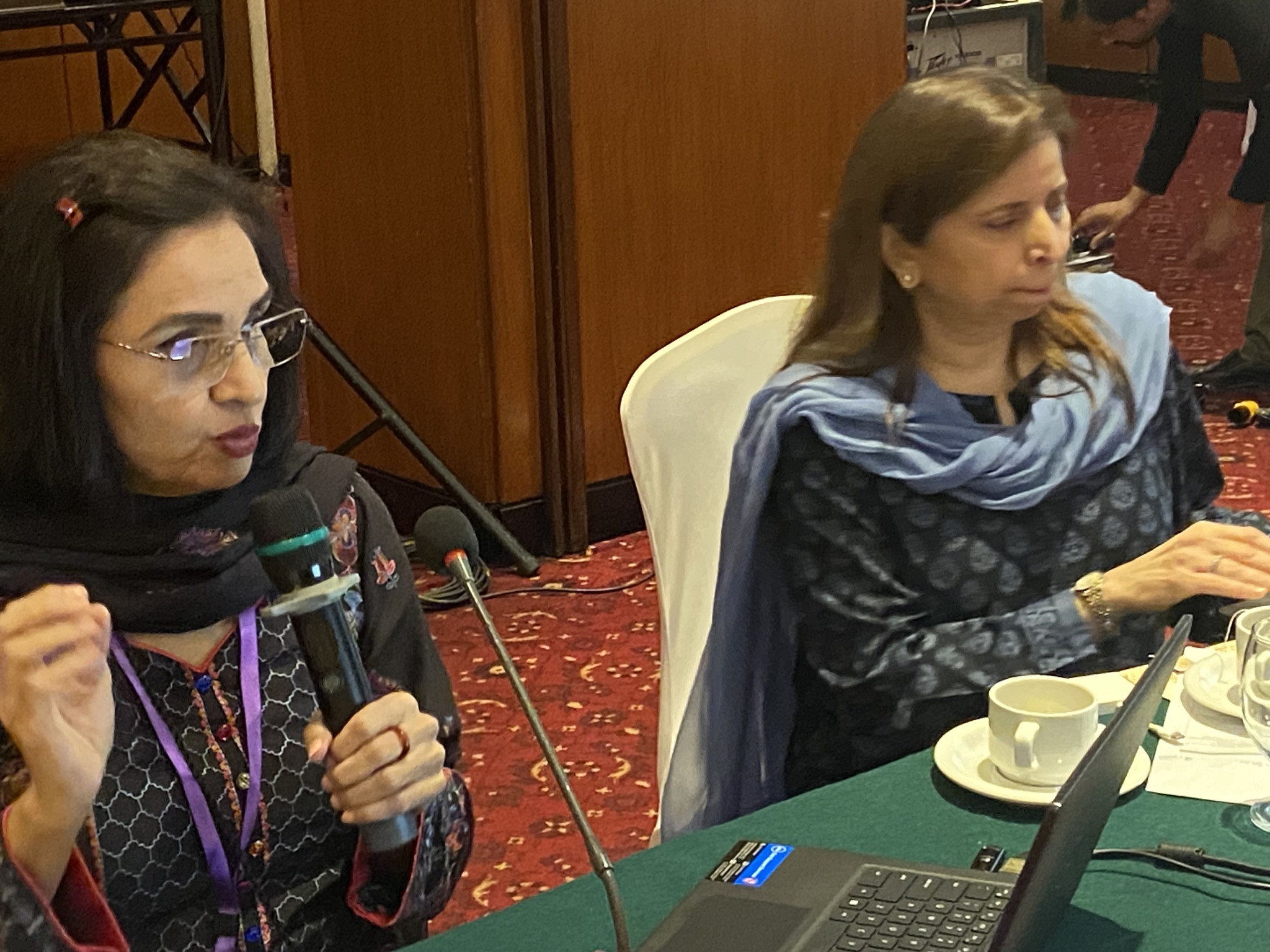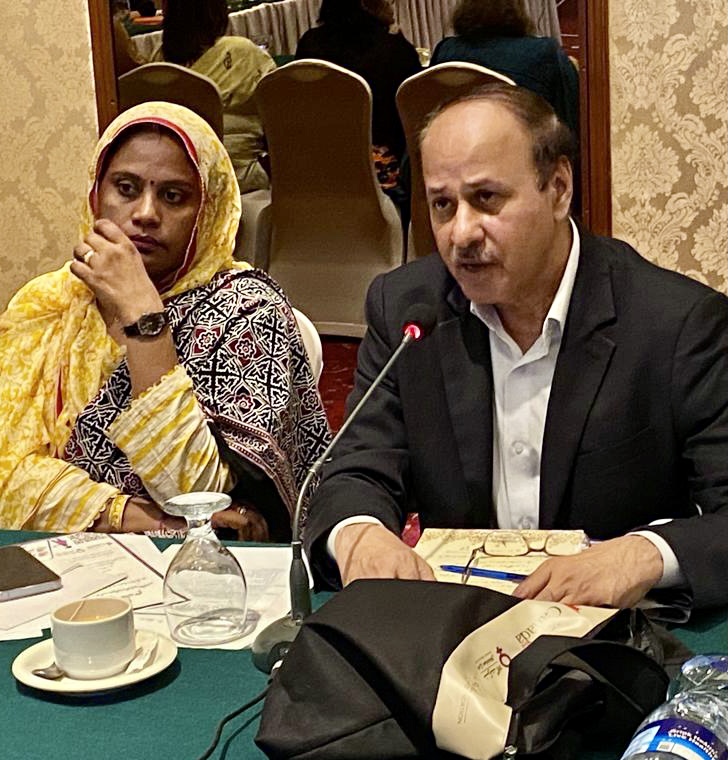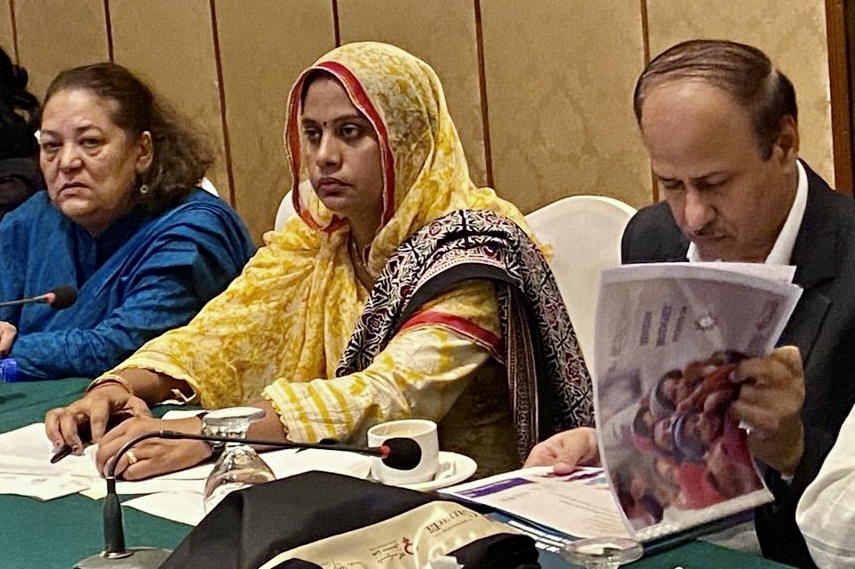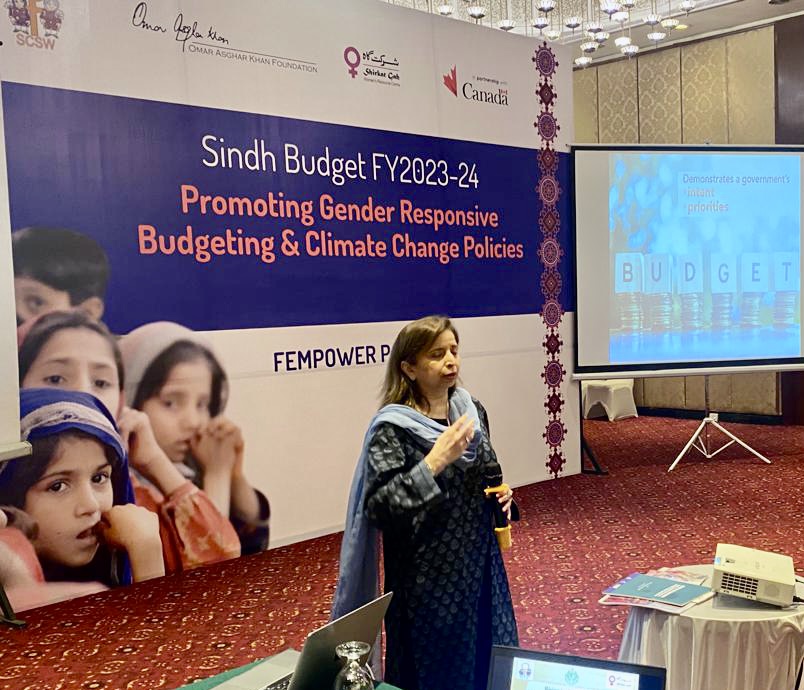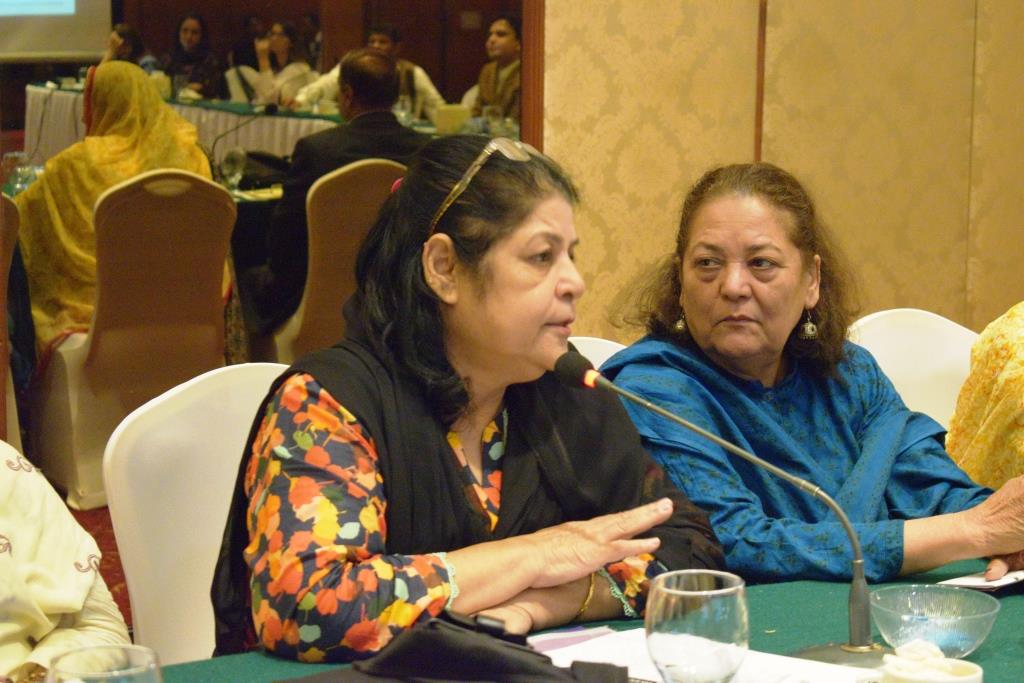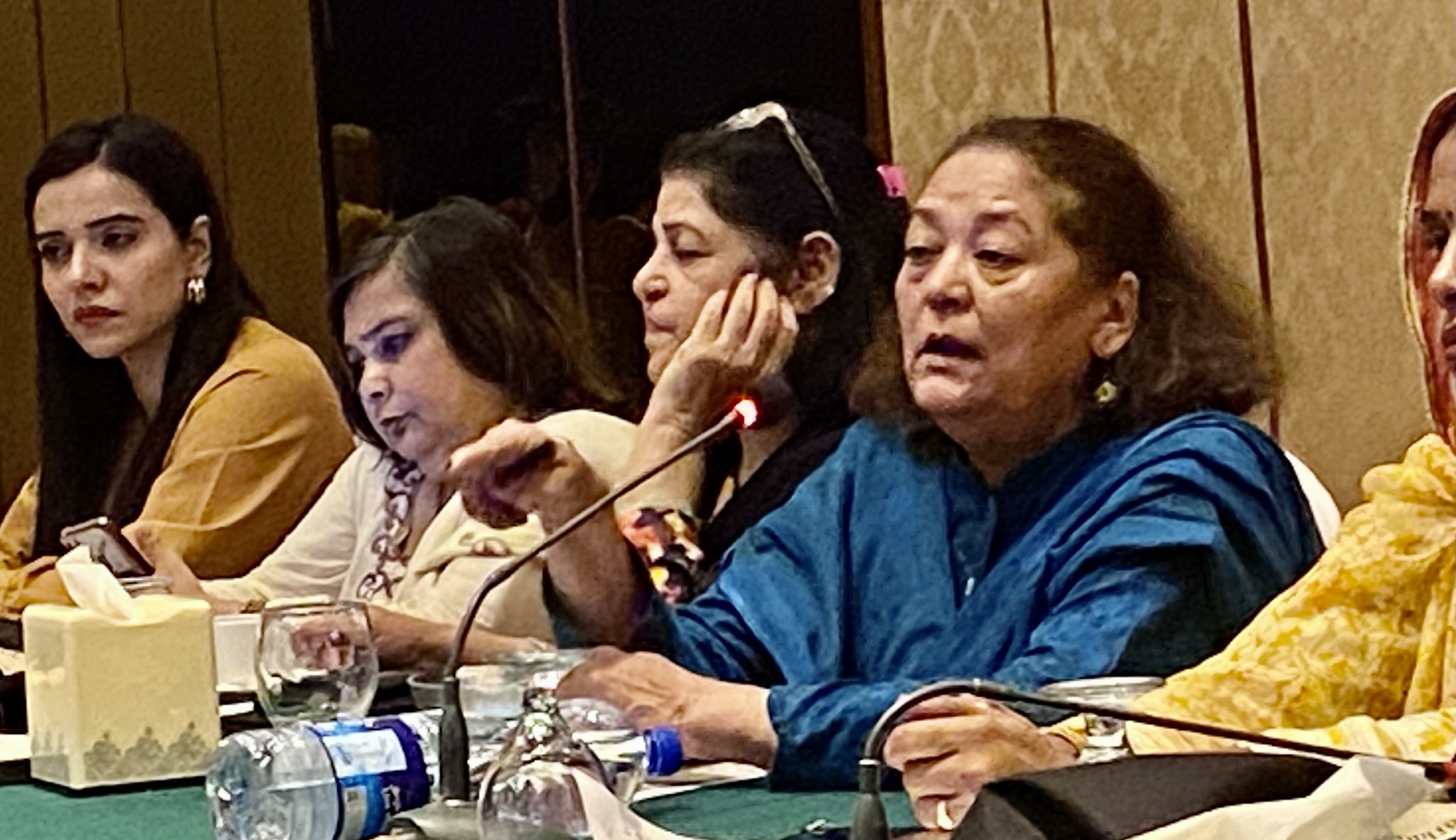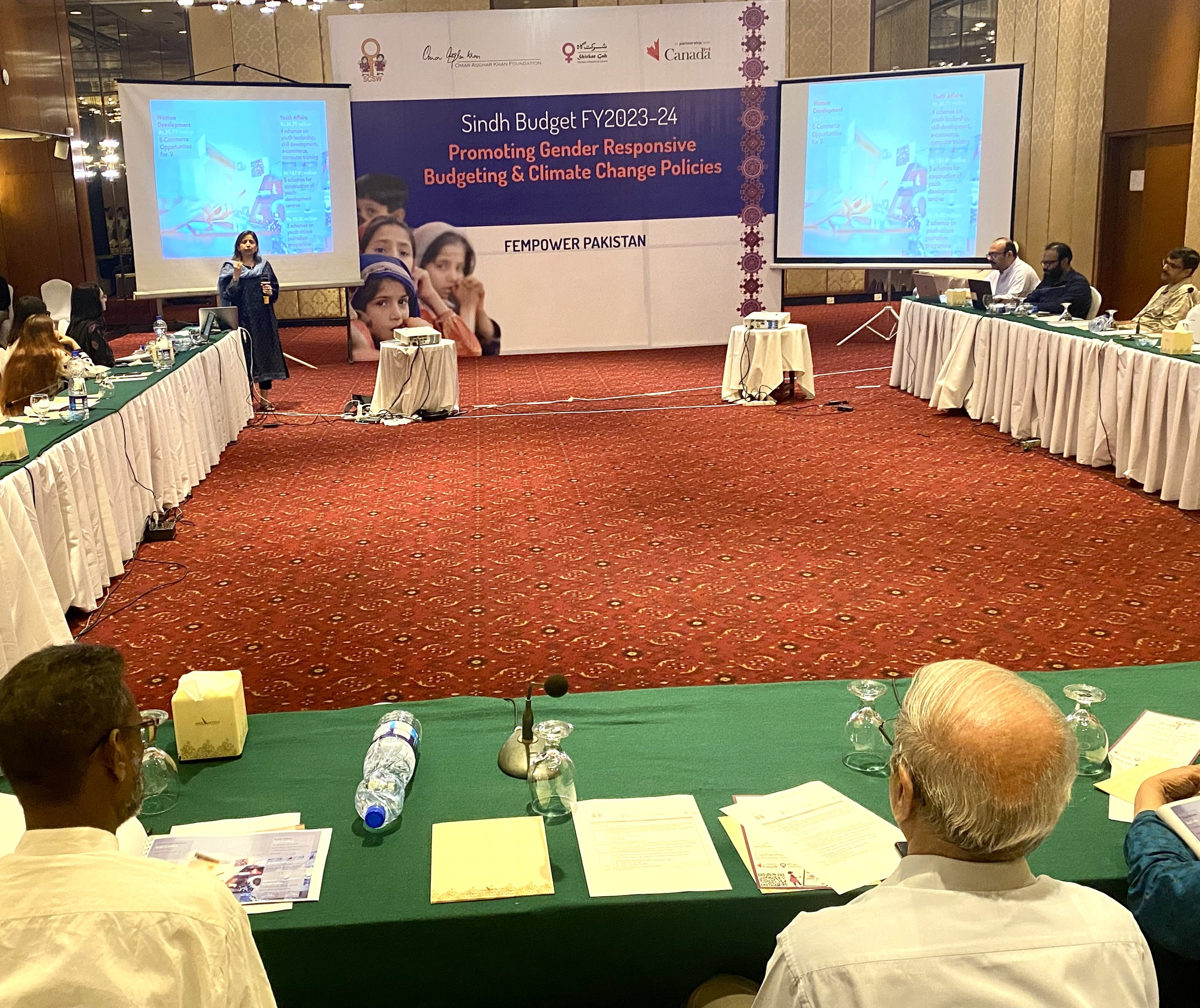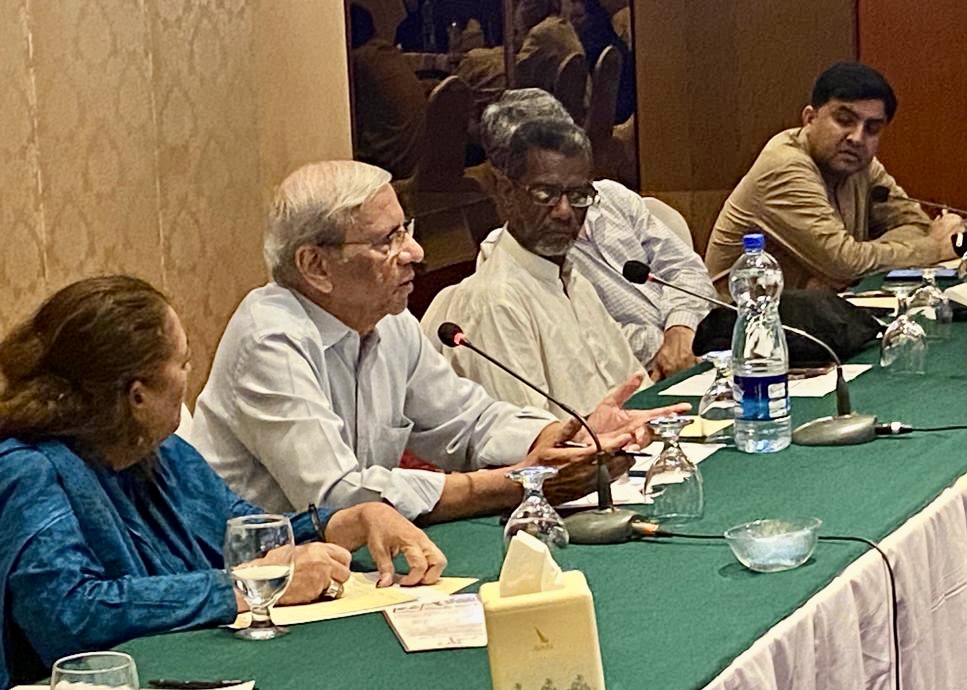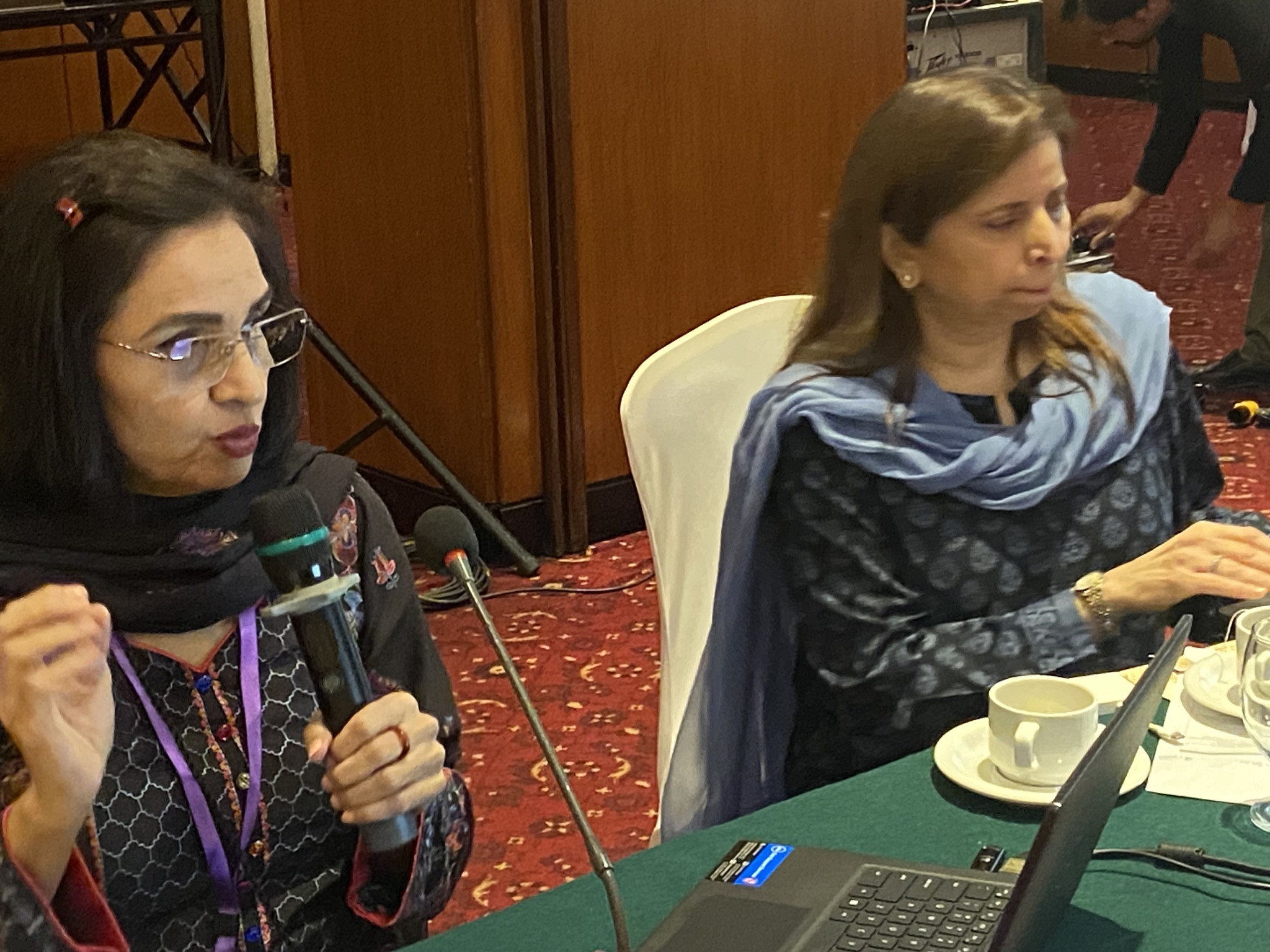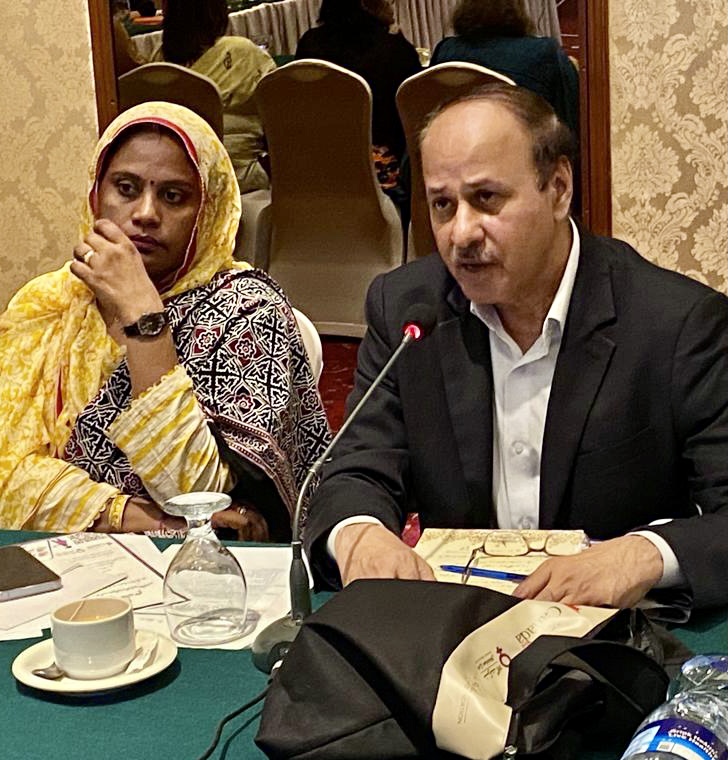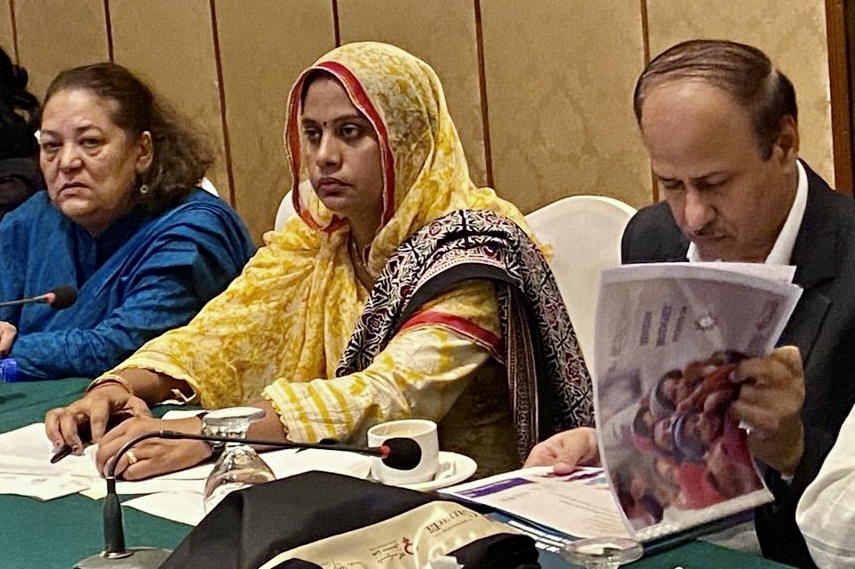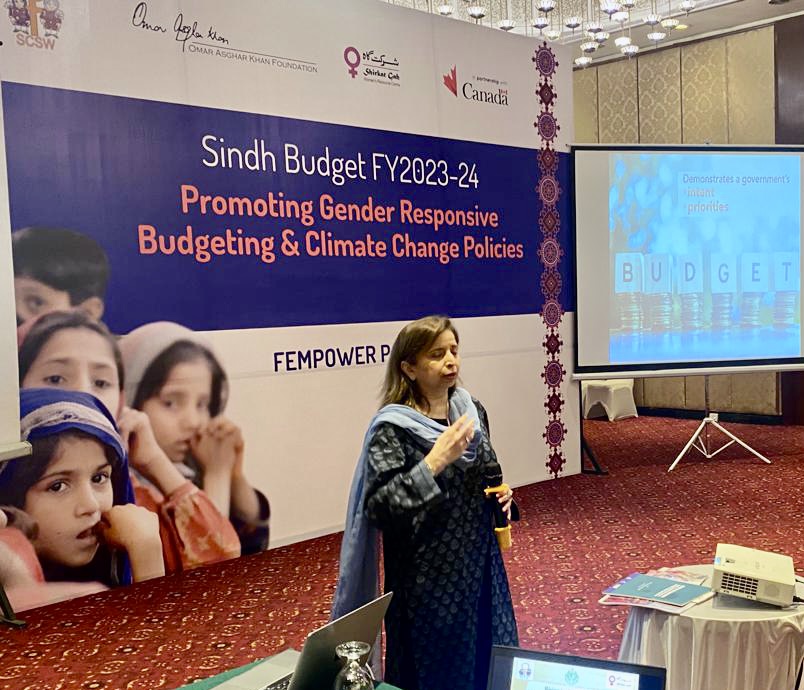 Sindh Budget FY2023-24 Promoting Gender Responsive Budgeting & Climate Change Policies
Sindh Budget FY2023-24
Promoting Gender Responsive Budgeting & Climate Change Policies
21 July 2023, Karachi
Sindh Commission on the Status of Women in partnership with
Omar Asghar Khan Foundation
and Shirkat Gah-Women's Resource Centre brought key parliamentarians, government officials and civil society activists to review Sindh's Budget FY2023-24 with a gender lens to identify key gender-responsive allocations that need to be implemented.
Omar Asghar Khan Foundation
's analysis of the province's budget was presented to assist this review. Shirkat Gah presented its findings of an assessment of gender-based needs in emergencies and made recommendations for gendered climate change policies.
Speaking at the event, Ms. Nuzhat Shirin, Chair, SCSW emphasised the need for continued attention and collaborative efforts to ensure that budgets and policies are aligned to improve the realities of women and girls in the province.
Dr. Kaiser Bengali in his opening comments stressed the need for collaboration and consistent efforts to improve budgets that work for everyone, especially the more vulnerable. Ms. Marvi Awan of the Women Protection Cell, Hyderabad, said that budget allocations had enabled improvements in facilities made available to GBV survivors. However, more training and other facilities are still needed. Ms. Kamla Bai, elected local councillor from Tharparkar raised the concern of climate change on fragile areas. Dr. Talib Lashari, Advisor to the Government of Sindh said that rules have been framed to help the implementation of the family planning roadmap 2030 prepared by the provincial government. MPA Shamim Mumtaz in her concluding comments stressed the need for proper monitoring of facilities and services. She urged proper budget allocations for the more vulnerable.