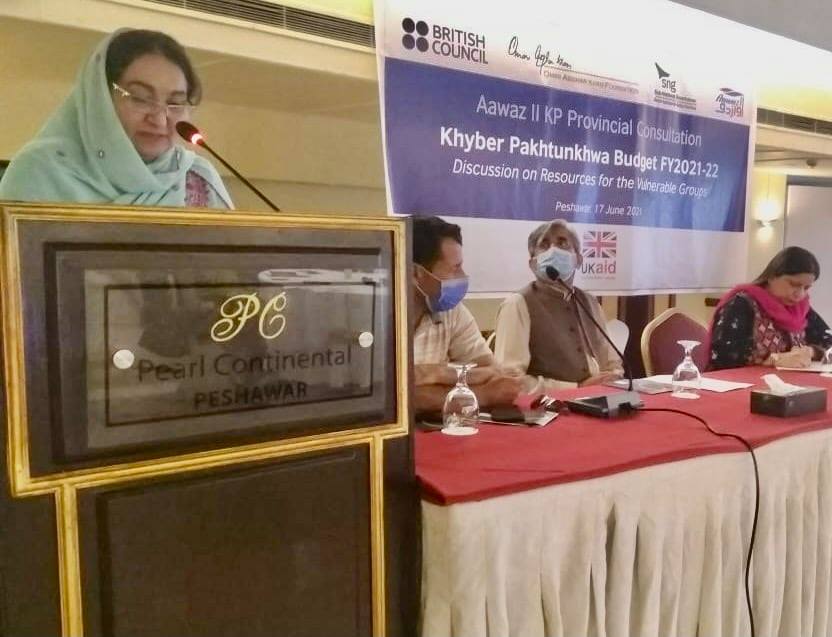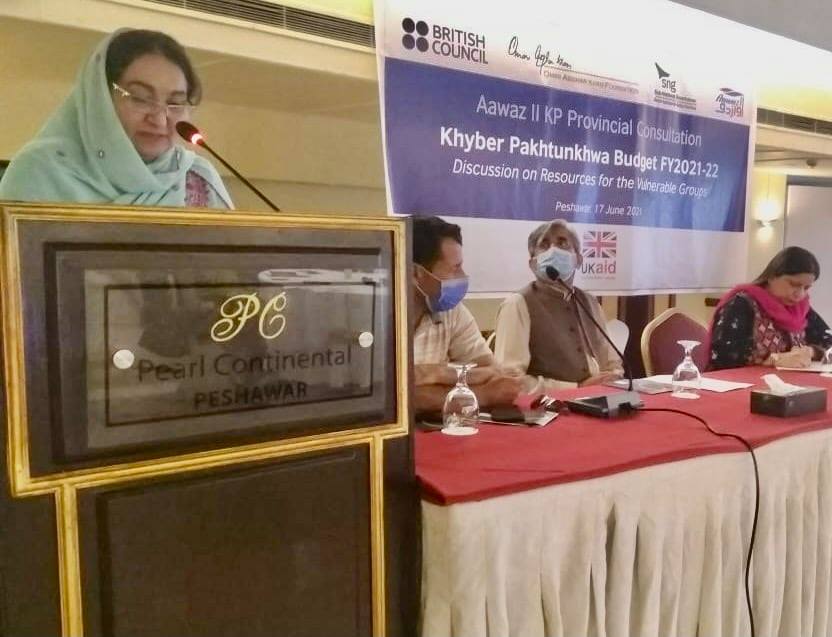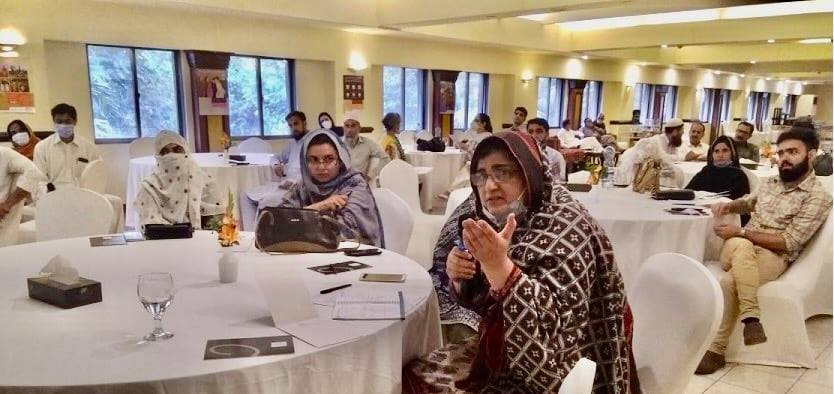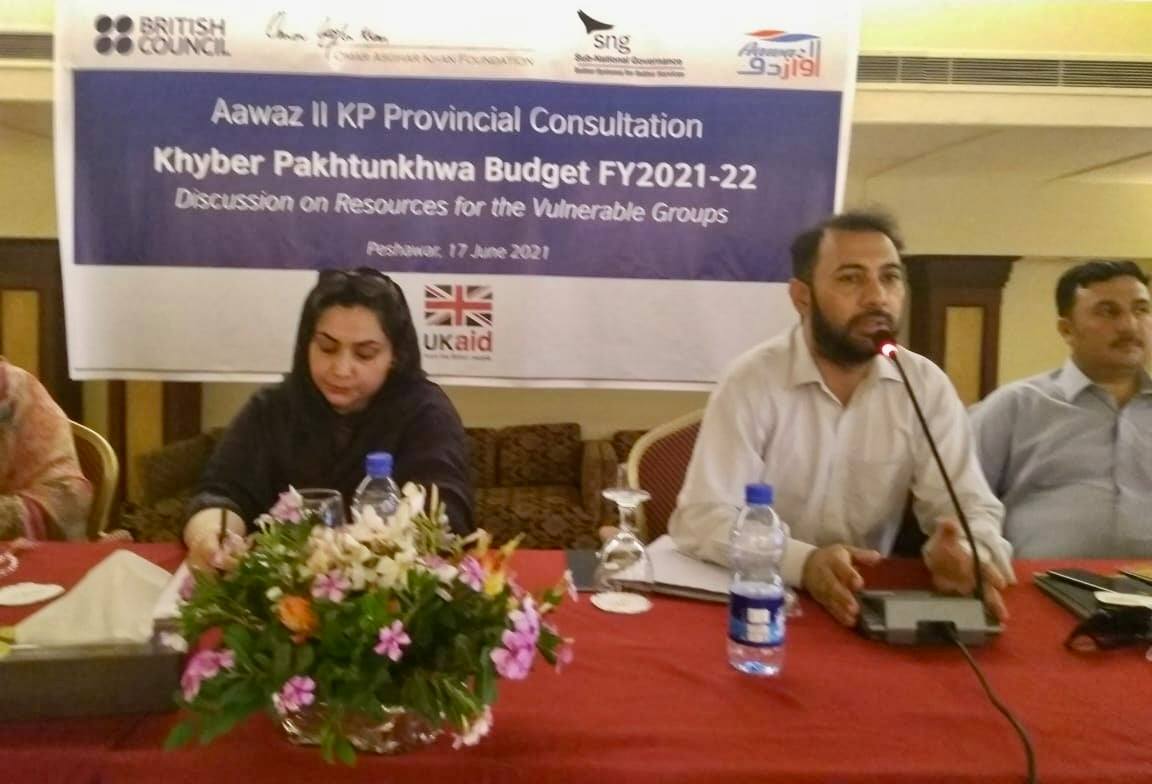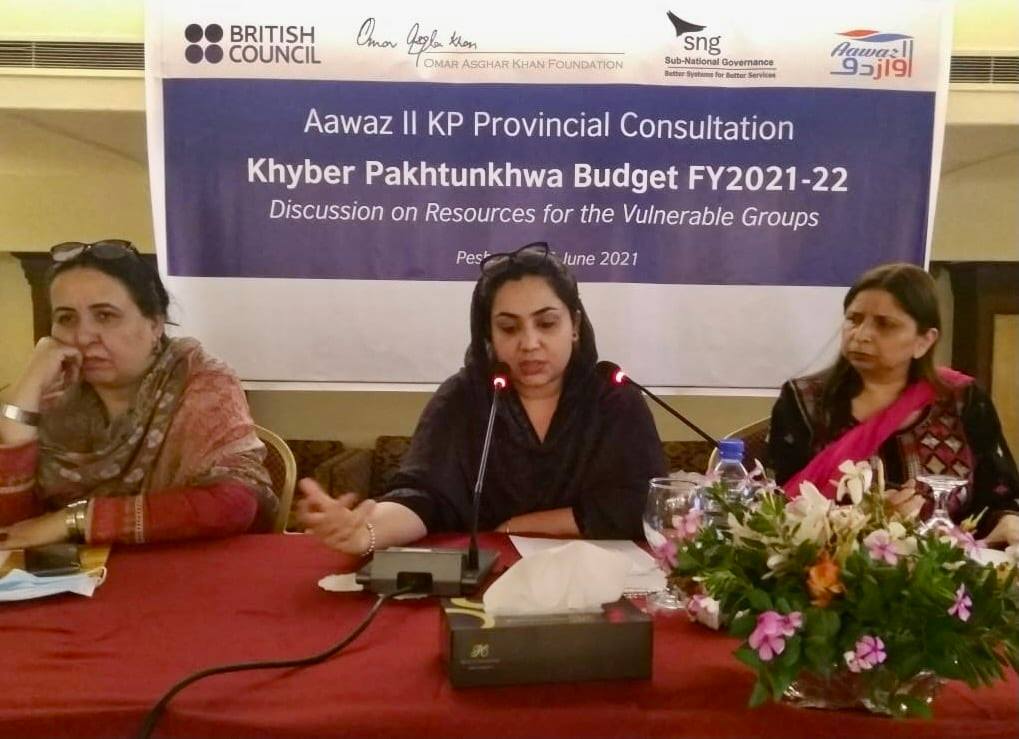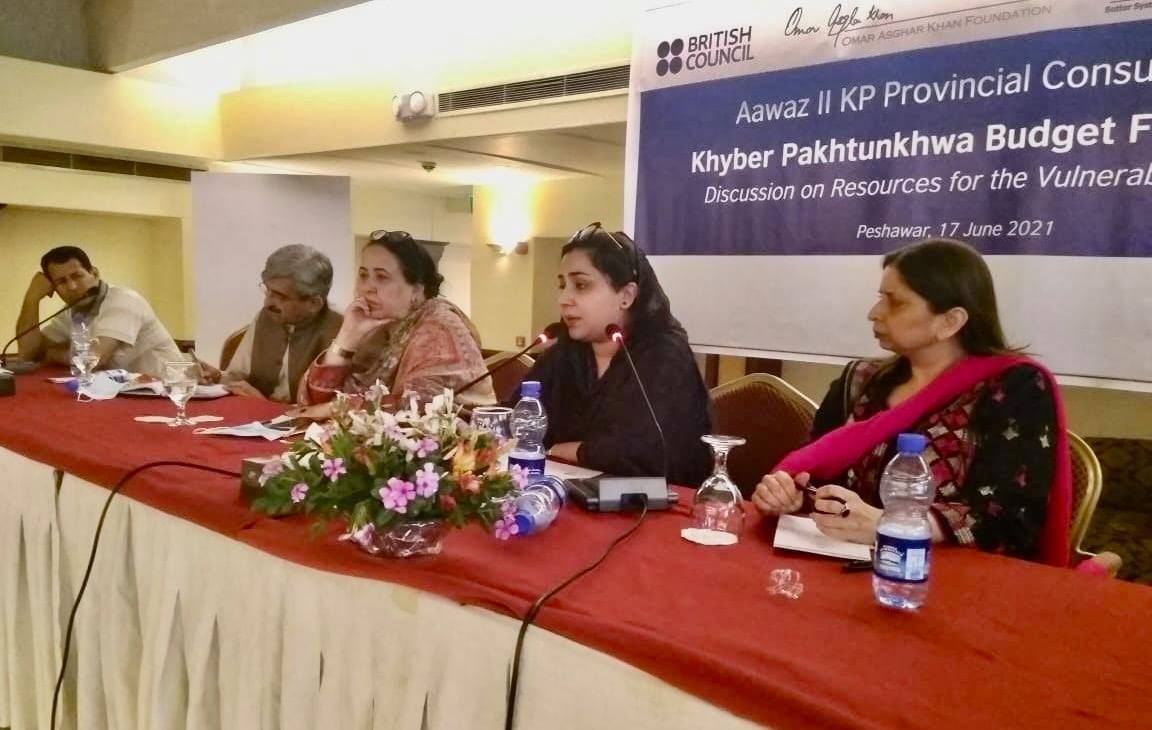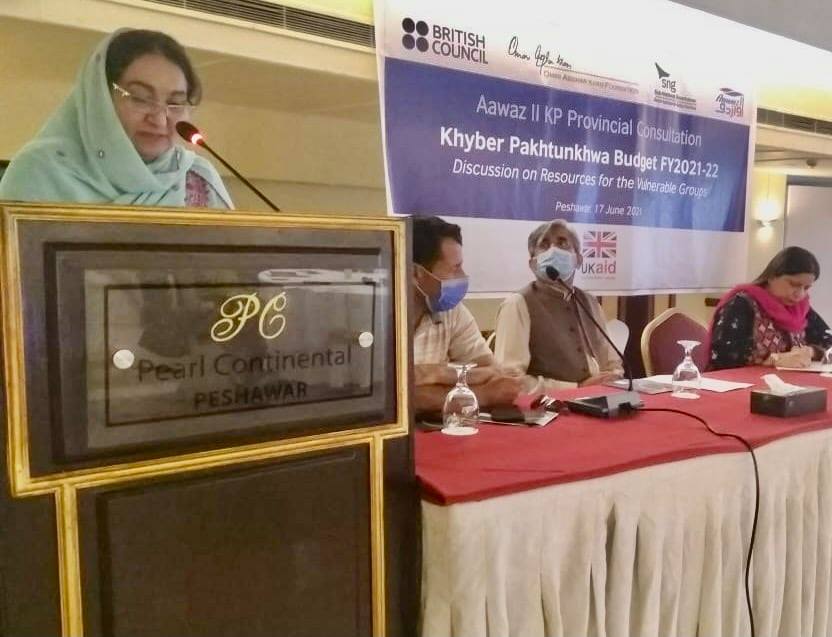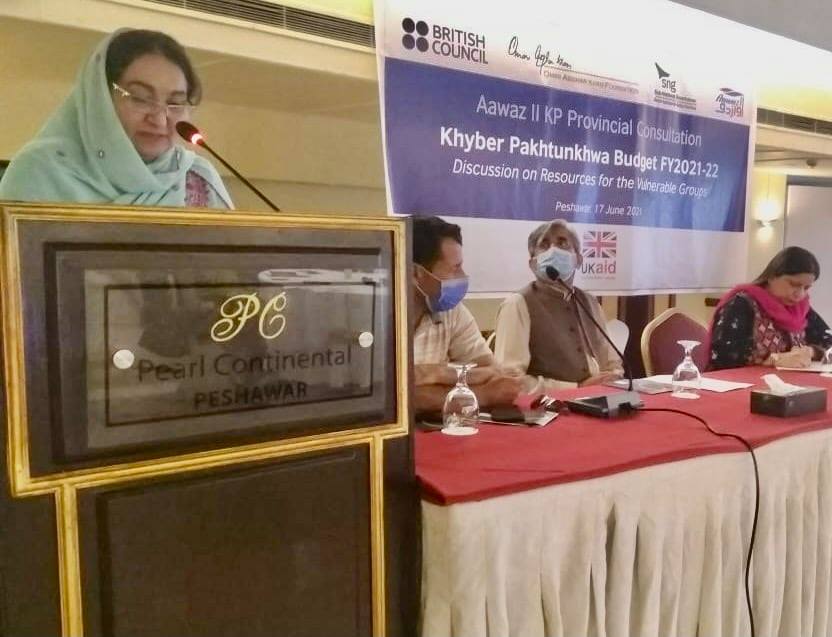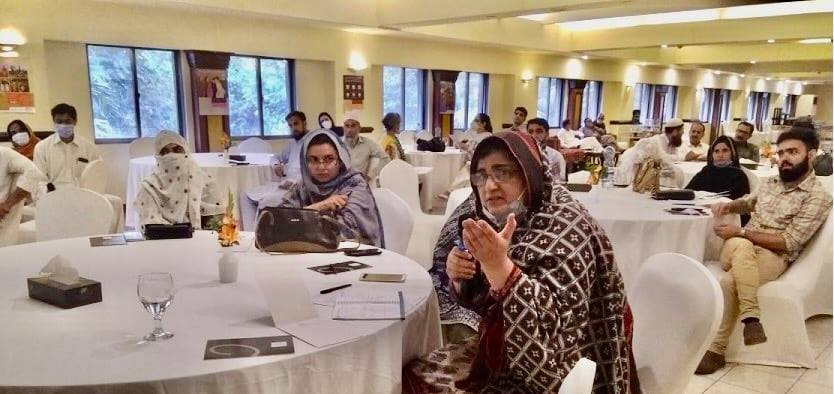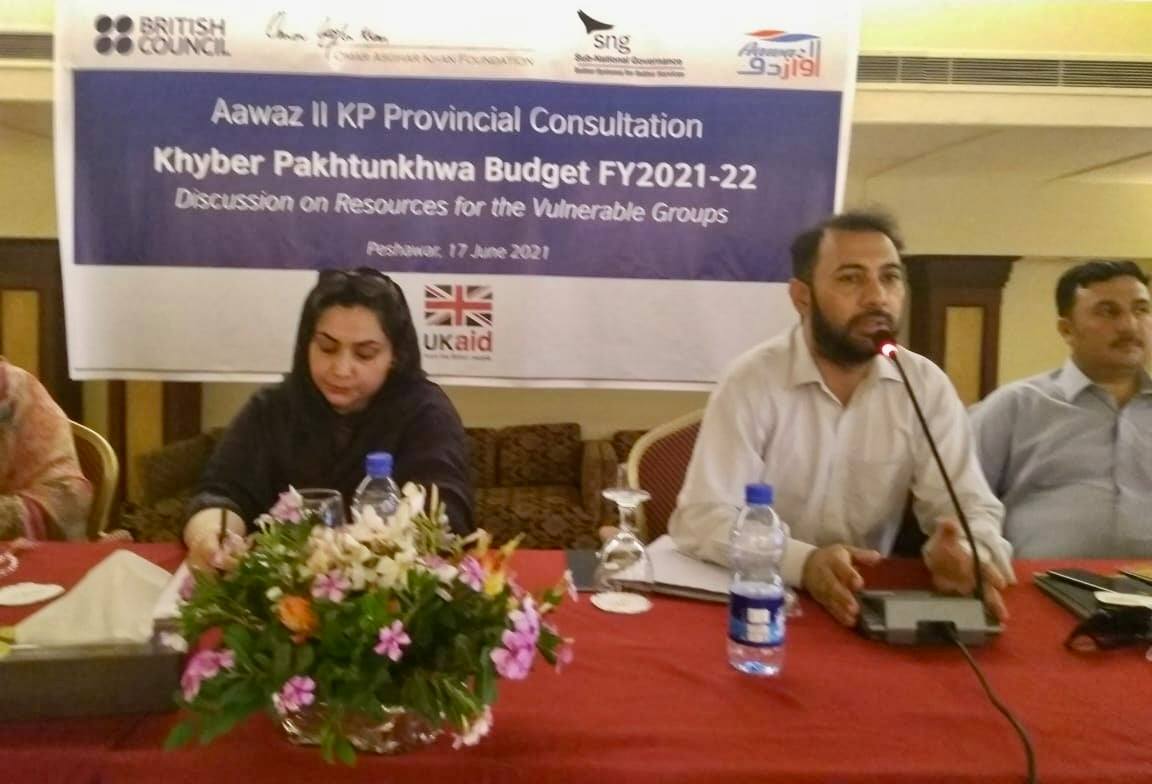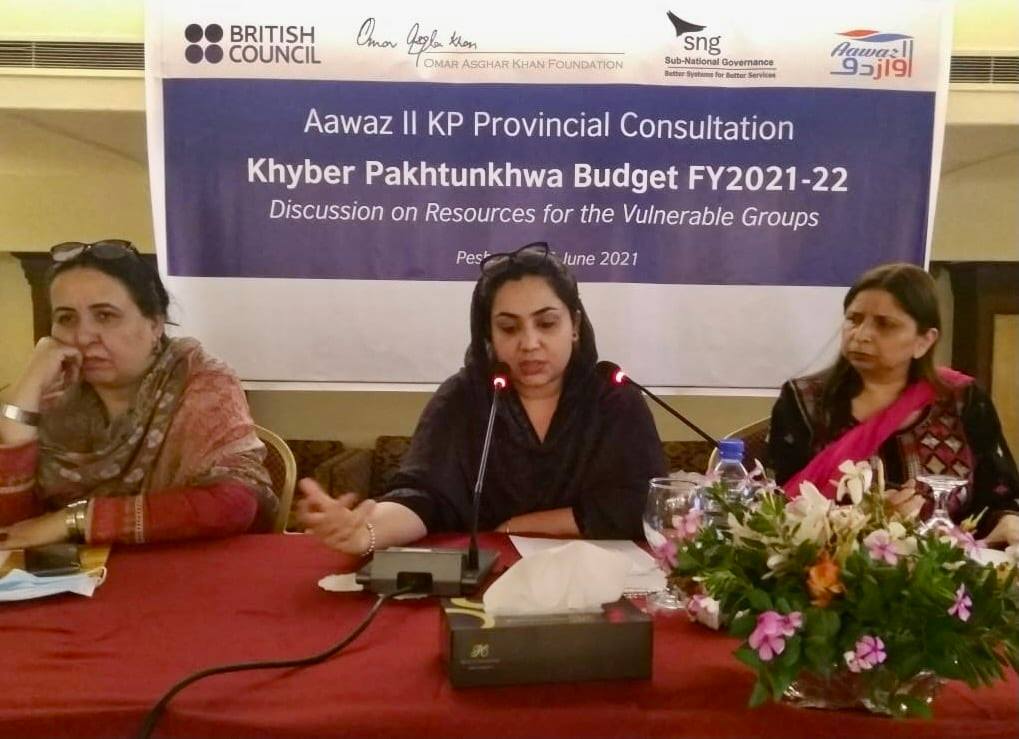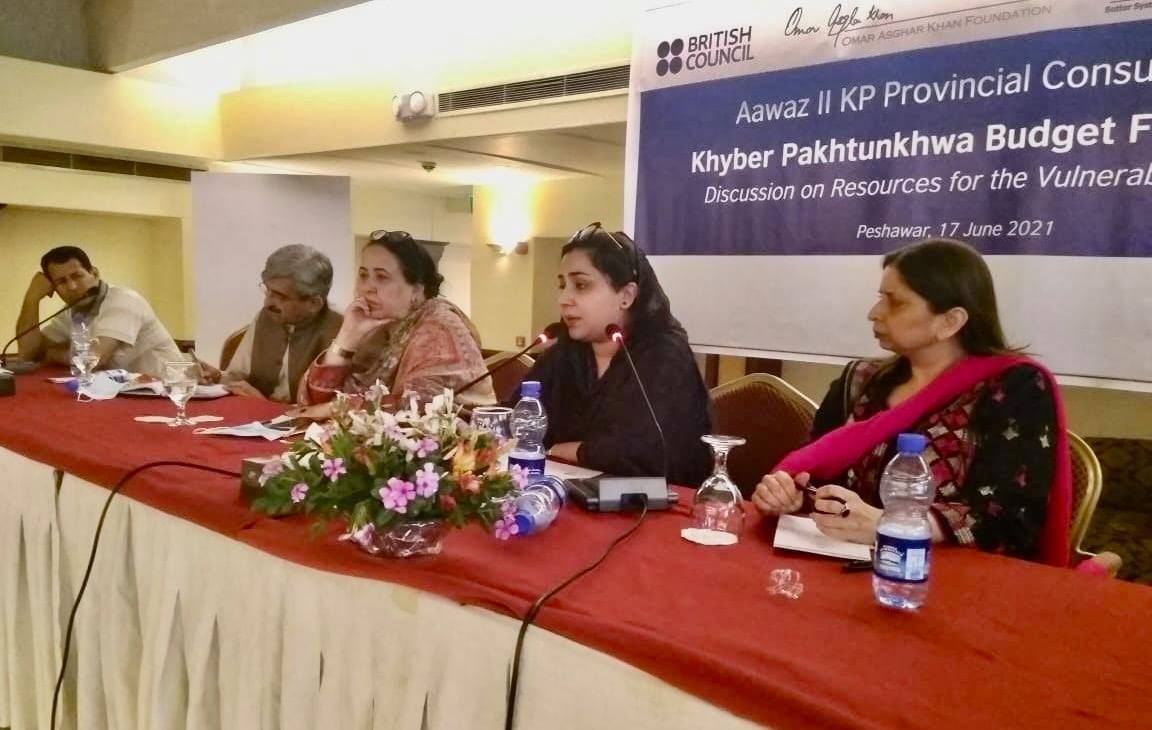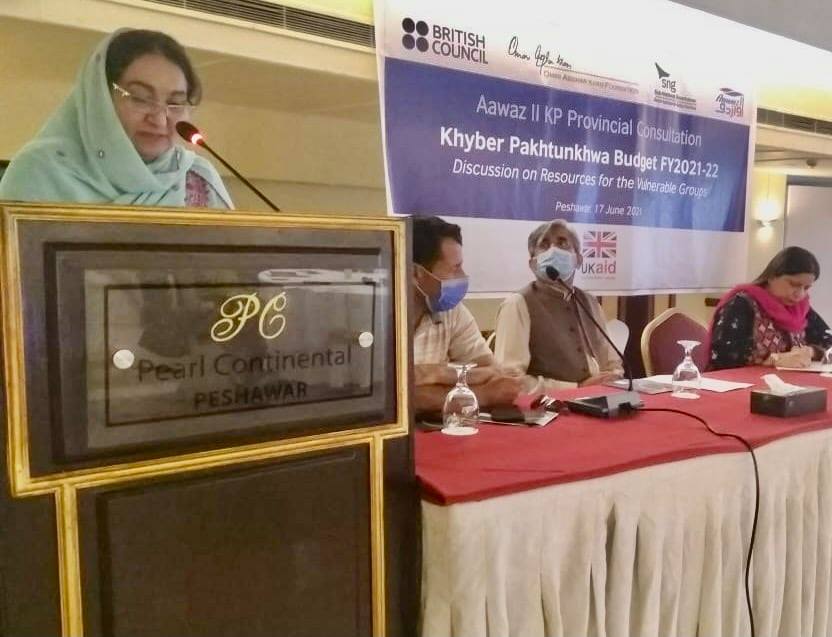 KP Budget FY2021-22: Resources for Vulnerable Groups
A discussion on KP's Budget FY2021-22 was held a day before it was tabled in the provincial assembly. The consultation was organized by British Council under Aawaz-II in collaboration with the Sub-National Governance-II Programme.
Speaking at the event, Dr. Sumera Shams, Chair-KP Women Parliamentary Caucus, stressed the need for gender-responsive budgets and gave details of proposals submitted by the cross-party WPC to the Minister Finance. These include requests for allocations for the District Protection Committees, for improved Darul Amans, and DNA testing facilities that are needed for the effective implementation of the KP DV law passed in 2021.
Dr. Riffat Sardar, Chair-KP Commission on the Status of Women and the Chair of the Aawaz-II Provincial Forum in her opening remarks highlighted the role of Aawaz-II in providing opportunities for discussing important issues such as the province's annual budget.
Mr. Altaf Hussain, Deputy Secretary-KP Social Welfare Department listed projects that have been submitted by the SWD for this fiscal year's budget. These include funds for Darul Amans and rehabilitation centres, and strengthening research facilities to better understand the numbers and issues of vulnerable groups.
Ms. Rukshanda Naz, Ombudsperson, KP Protection Against Harassment of Women at the Workplace said that resource priorities to reduce gender-based violence must focus on legislative and administrative requirements of laws that have been passed. For example, passage of rules and regulations is a priority for the effective implementation of the province's DV law.
Mr. Ijaz Khan, Deputy Chief-KP Child Protection & Welfare Commission shared budgetary proposals for child protection initiatives. These include two Child Protection Complexes in Peshawar and Swat.
Mr. Zawar Noor, Chair of Special Life Foundation, stressed the need for the passage of the law for PWDs which will enable the differently-abled better access to facilities.
Ms. Rashida Dohad, Executive Director of the Foundation presented a gender analysis of KP's budgets since 2010-11. She stressed the need for greater public engagement to help make effective public finance decisions. Mr. Kashif Noon, Advisor-Accountability & Inclusion-Sub-National Governance Programme, provided details of the development planning and budgeting processes.
More than 50 representatives of CSOs, media and vulnerable groups attended the consultation in person and online.