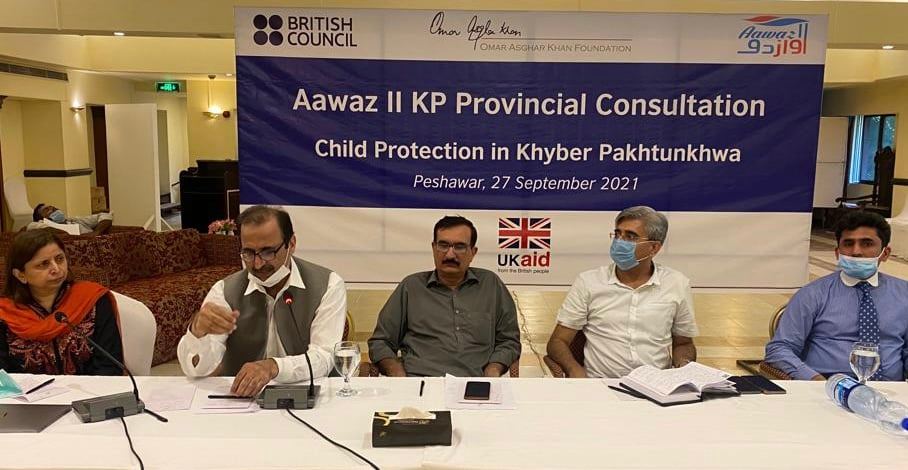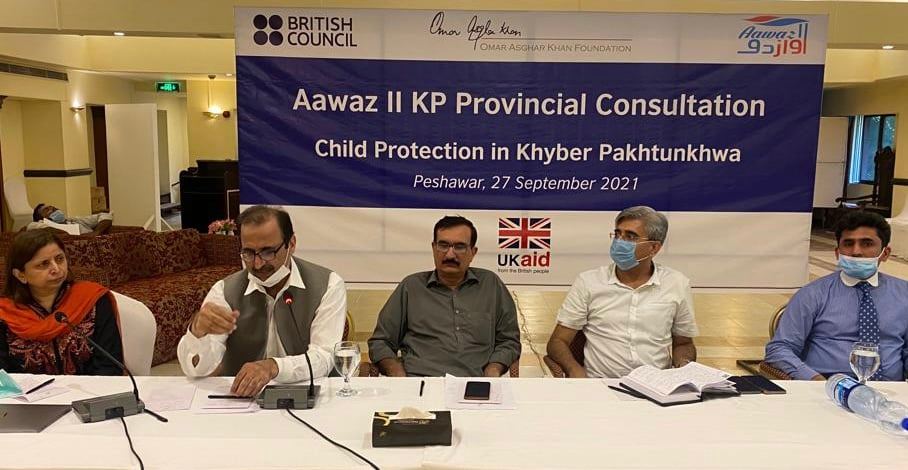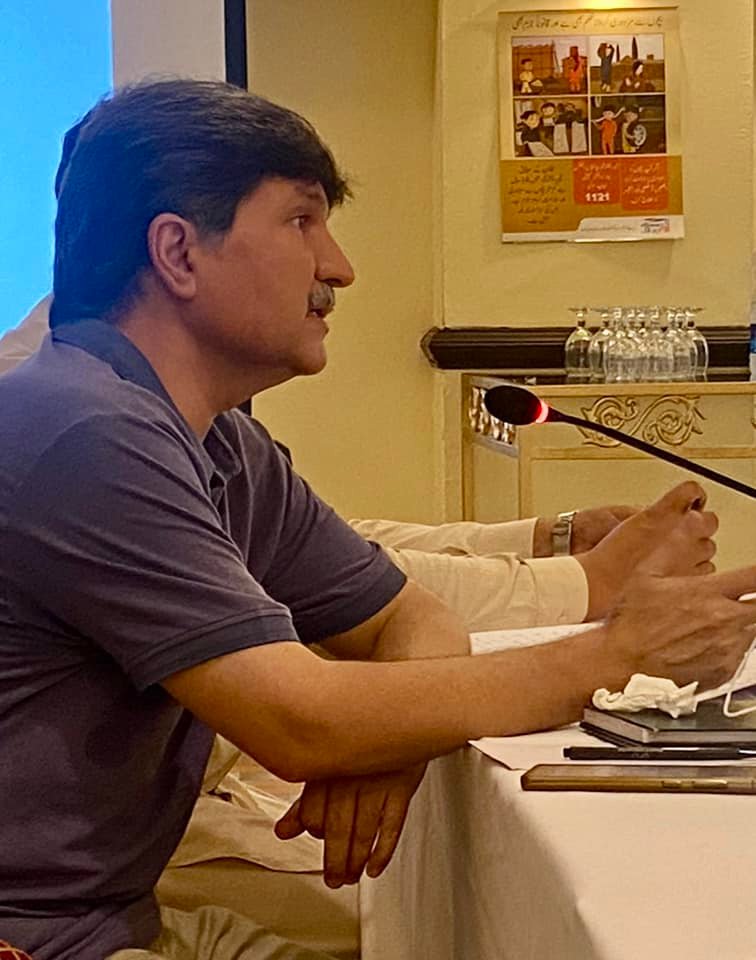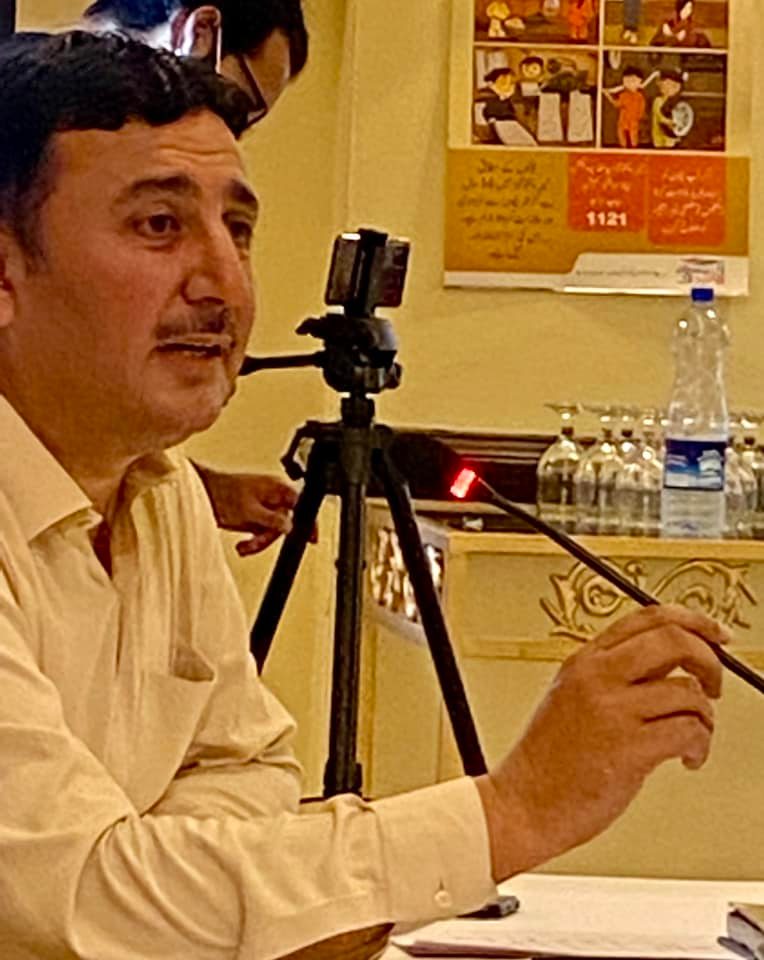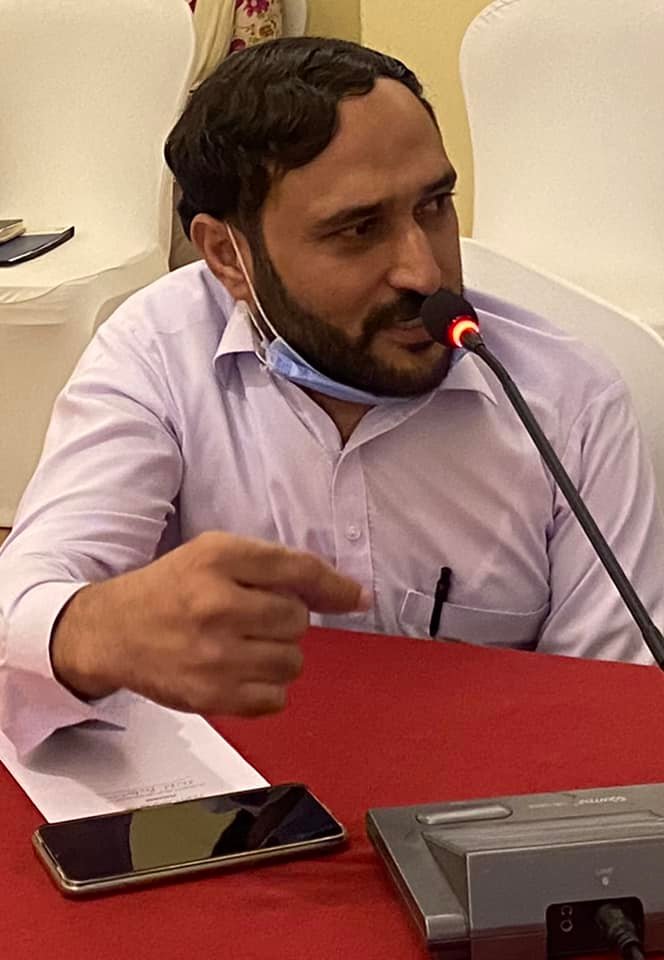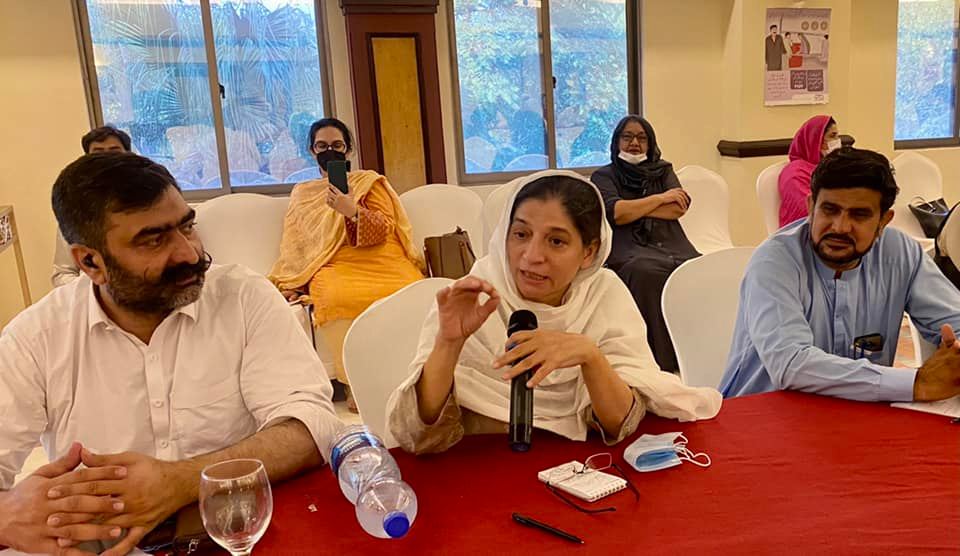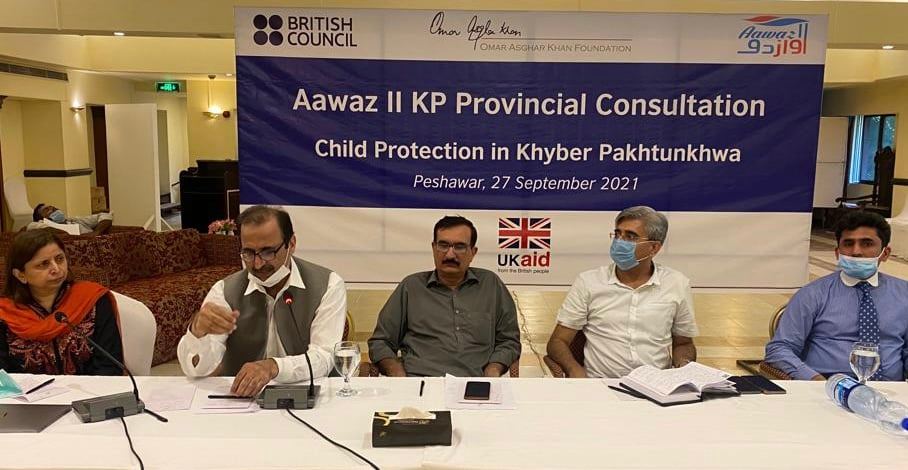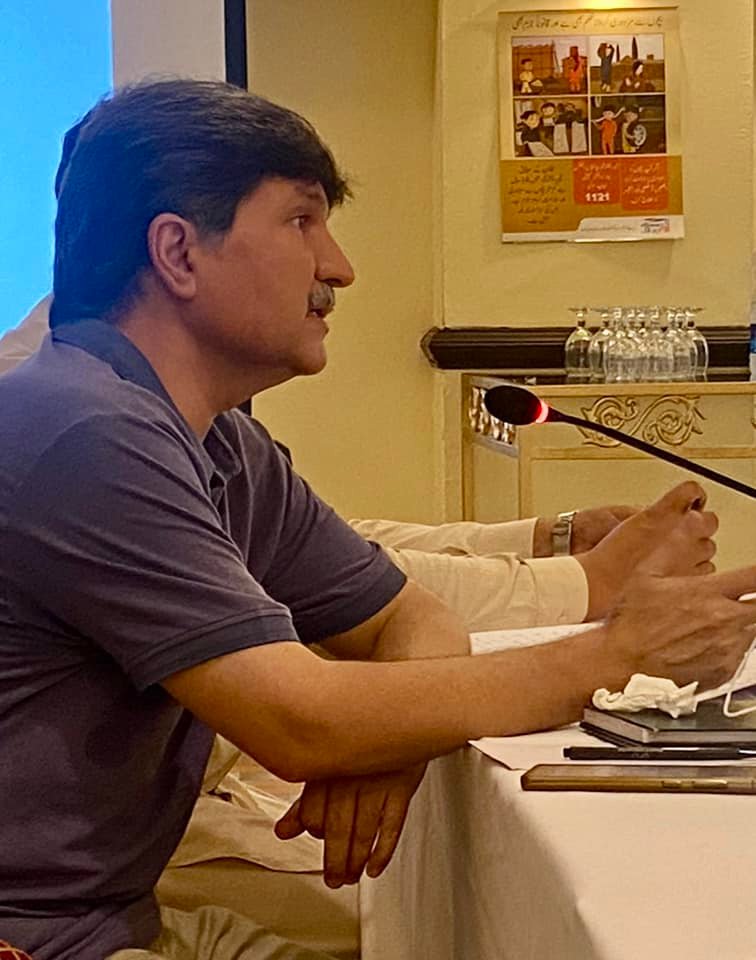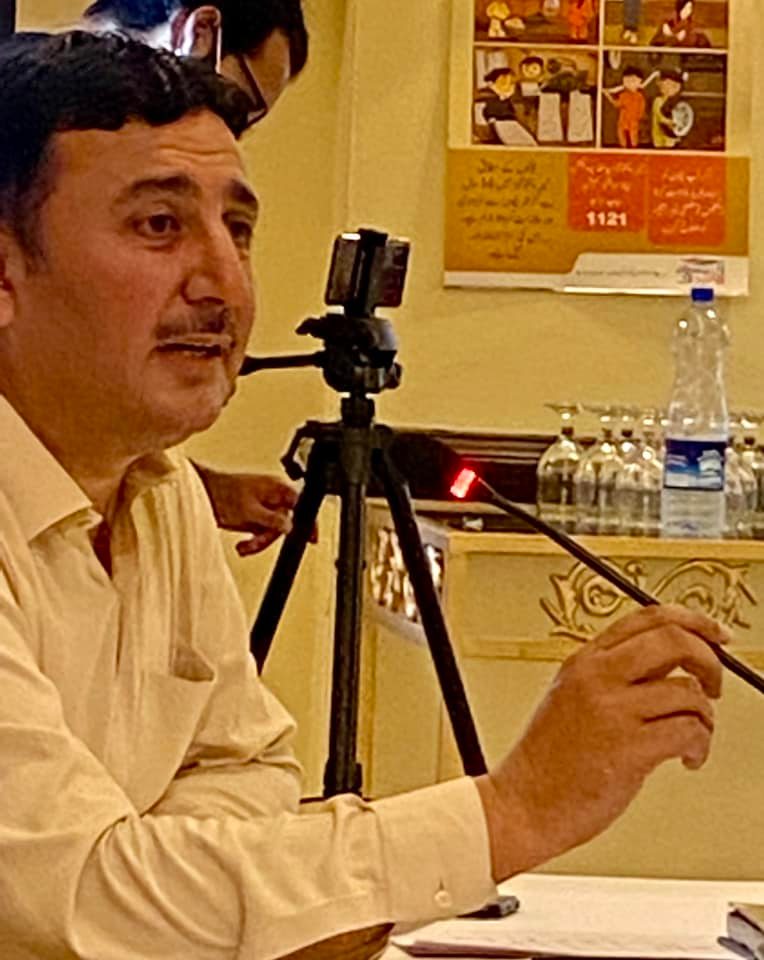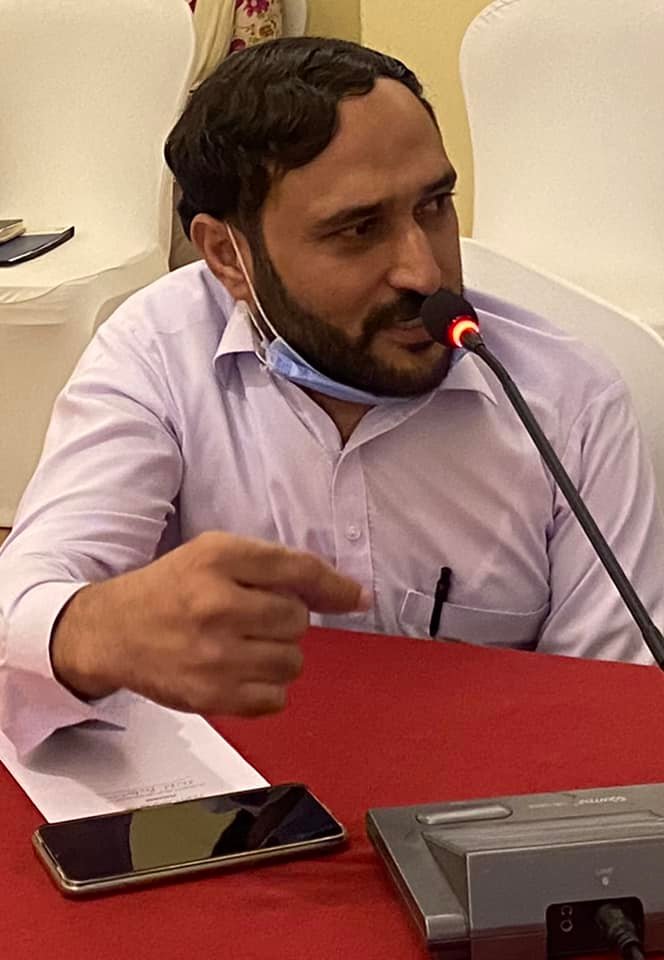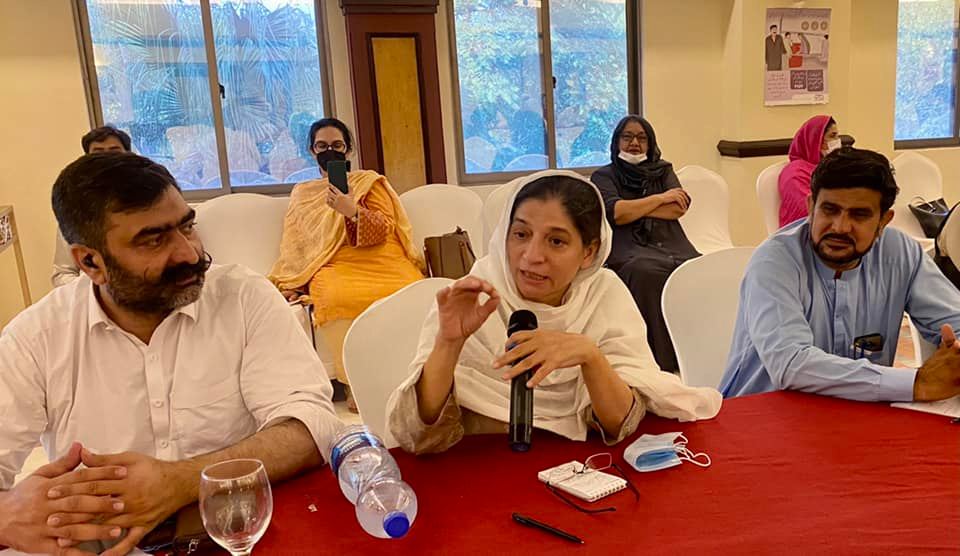 Aawaz-II Consultation on Child Protection in KP
Emphasizing the need for public backing for effective implementation of laws, Mr. Zulfiqar Ali Shah, KP's Secretary Social Welfare & Women's Development, said "Aawaz-II is strategically placed to provide this support through its tiered presence and interventions at the district and sub-district levels." He was speaking at the Aawaz-II Provincial Consultation on Child Protection. More than 100 civil society activists, journalists and  academics from 11 KP districts including merged areas actively interacted with government officials, at the event. The Deputy Chief of the KP Child Protection & Welfare Commission, Mr. Ijaz Khan, provided details of a public awareness campaign to prevent child abuse. "1121 Helpline has been set up and Child Protection Units are functional in 19 KP districts, including 7 in the merged areas, to help citizens access the Commission for redressal of child abuse," he said. Mr. Ijaz Khan encouraged public utilization of available services so that the Commission is able to serve them better.
Mr. Imran Takkar, Co-Chair of Aawaz-II's KP Provincial Forum and a well-known child rights' activist pointed out four issues related to child labour. The first was the need for credible data, especially taking into account the impact of Covid-19. Secondly, he emphasized the need to pass subsidiary legislation (including rules and regulations) and allocated budgets so that laws can be implemented, Lastly, he pointed out the need for effective monitoring. KP's Director Labour, Mr. Irfanullah Khan, announced that the KP Government was working on a Child Labour Survey. Its field data collection will begin on 1 October 2021. He also shared that the rules of business for the KP Prohibition of Employment of Children 2015 have been prepared.