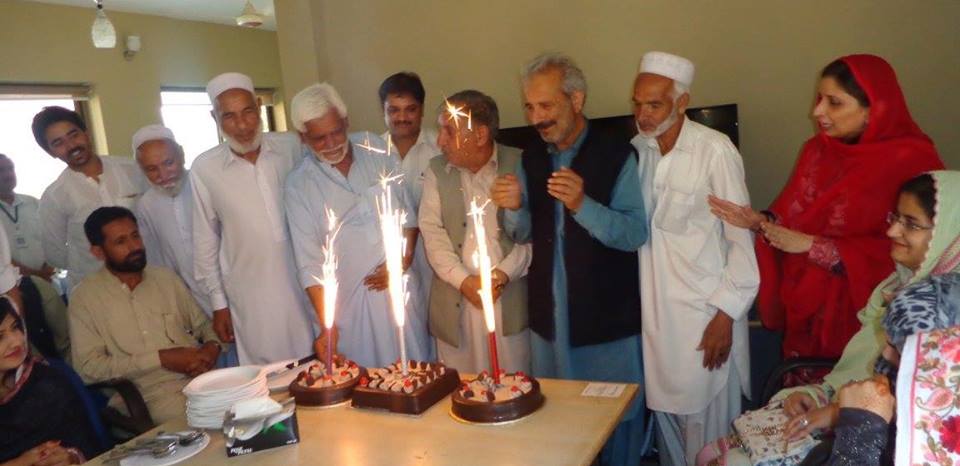 The Foundation and its Partners celebrated Omar Asghar Khan's 64th Birthday and reaffirmed their commitment to continue pursuing his dreams.
On 3 July 2017 a meeting was called at the Foundation's office in Abbottabad to commemorate the birth anniversary of Omar Asghar Khan. It provided important opportunities for interaction with key activists of the regional citizen coalition formed in 2005. Discussions with the 14 women and 20 men attending the birth anniversary celebrations reconfirmed the need to strengthen the coalition and extend its outreach from the Hazara region to across Khyber Pakhtunkhwa
A short film of 20 minutes "Rehnuma" was shown to the participants based on the life of the Mr. Omar Asghar Khan (Late) and his struggles for the vulnerable people of Pakistan.Subsequent to the film Ms. Rashida Dohad briefed the participants in relation to the role of leadership of the Omar Asghar Khan (Late) in detail and also how he united the citizens across Pakistan for the fundamental rights.Later on the participants visited Omar Asghar Khan's grave and offered Dua.