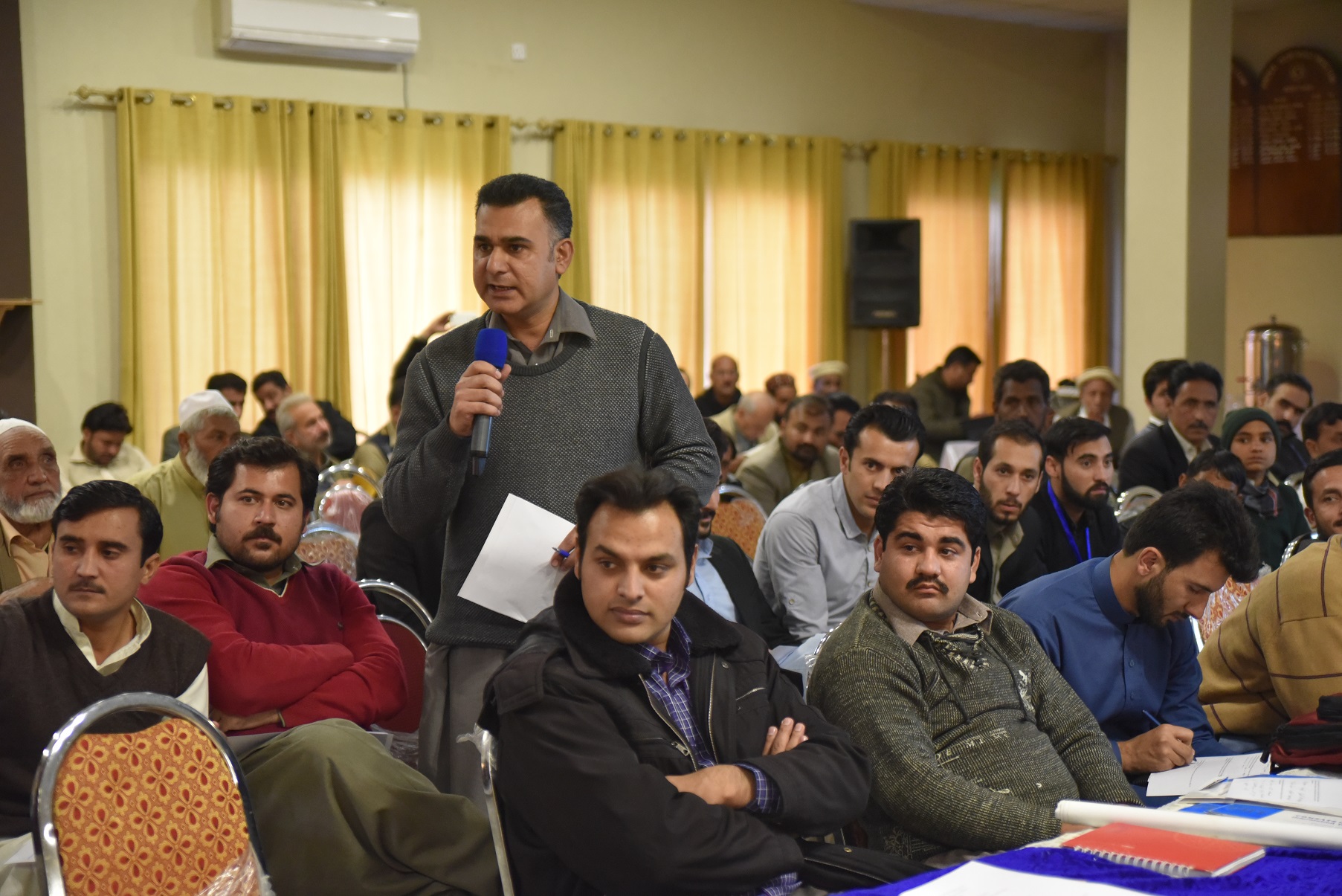 Peoples Assembly on Public Participation in Public Budgets Abbottabad Press Club
A Peoples Assembly was organized at the Abbottabad Press Club on 20 November 2017. 108 women and 248 men from eight districts of the province participated in the Assembly. They discussed the Foundation's findings and adopted a Charter of Demands.
Outline of Citizen Charter of Demands for Fair & Transparent Public Budgets :
Government Priorities
Equitable Distribution of Development Funds
Promote Transparency
Fiscal Decentralization
Pro-Women Allocations
It was presented to Deputy Secretary-Finance of Khyber Pakhtunkhwa's Ministry of Finance who also participated in the Assembly along with senior representatives of the Sub National Governance Project that provides technical assistance to the provincial government on fiscal reform.