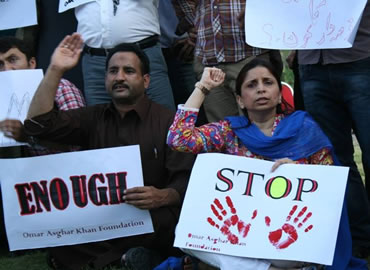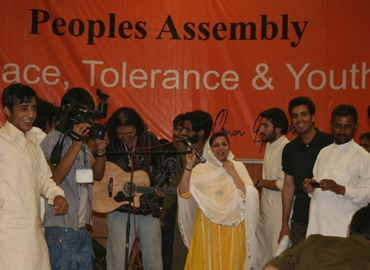 Tolerance
Intolerance, violence, extremism, and hate-mongering are tearing asunder the fabric of Pakistan's society. Religious, sectarian, ethnic or political differences are used to deepen divides between people that are already dangerously polarized. The Foundation and Aman Ittehad have identified root-causes and are striving for reform. In developing a counter-narrative, they also draw on the country's extraordinary repertoire of poetry, music, songs, and dance, replete with messages of peace and tolerance that has the power to heal, guide and inspire a society brutally traumatized by incessant violence. The Foundation's peace-building has a special focus on the youth and also on the rights and agency of women affected by conflict.
In the period 2015-20, the Foundation will develop a critical mass of activists who will creatively and effectively counter extremist narratives. Specifically, the Foundation will actively continue striving peace and tolerance to achieve:
Strong coalitions of citizens and civil society organizations (including Aman Ittehad) will be skilled in and actively working on countering extremist narratives and tactics.
Youth leaders will be active across the Province, promoting tolerance, using a variety of means effectively